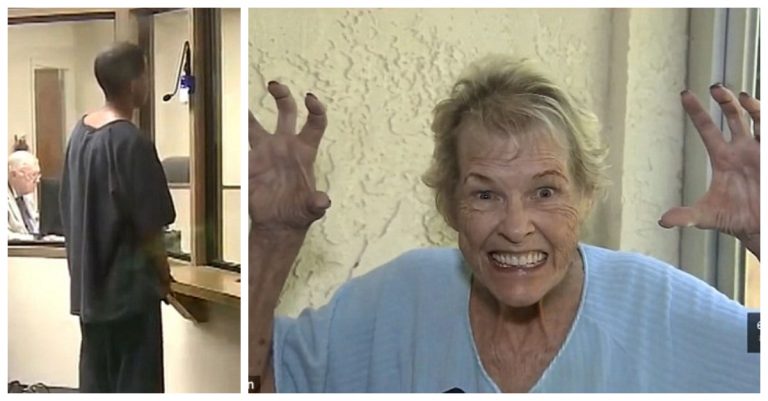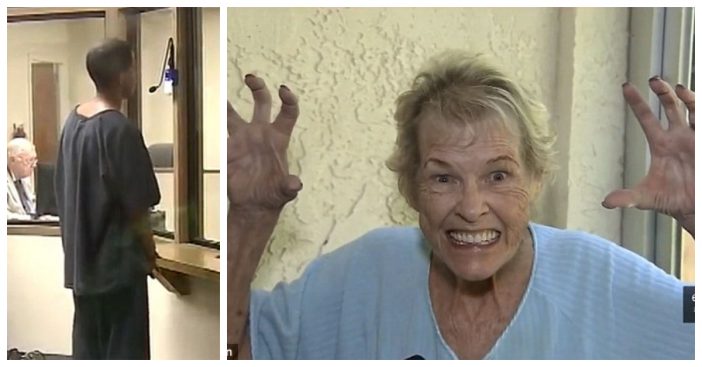 If an intruder ever enters your house, just do what this grandmother did. When a naked man invaded her home, she scared the man off her porch by taking out her dentures and yelling "grandma no teeth". Pennelope Petterson is a 73-year-old grandmother. She heard sounds coming from her back porch on an early Sunday morning at 2 am.
What she suspected was a cat was actually 28-year-old Axel Rivera who took off his clothes and being motioning to her in a lewd manner. "I always look first. I opened the blinds and said, 'What the hell? That's not my cat," Petterson stated to WFTV.
Petterson is a former law enforcement officer, so she knows a thing or two about catching the bad guys. Well, this was certainly a rather unique way to scare one off. She apparently was stunned by the intruder, but kept her cool and decided the best way was to just scare him off the premises.
As a result, Rivera definitely took off and was found wandering naked around an apartment complex parking lot. He had told police that his clothes had been stolen. Despite Rivera's claims, prosecutors in court claim that alcohol may have been a factor in his behavior and decision-making.
Amy Matthews of Titusville Police spoke to WFTV about the situation, stating it could have ended up being 'a very, very bad scene'.
"The woman was victimized, not only having to have someone enter her home that's not wanted in her home but also someone who was wearing no clothes," she said. Rivera was charged with burglary and exposing sexual organs and is apparently being held at the Brevard County jail on $20,000 bail as a result of his actions.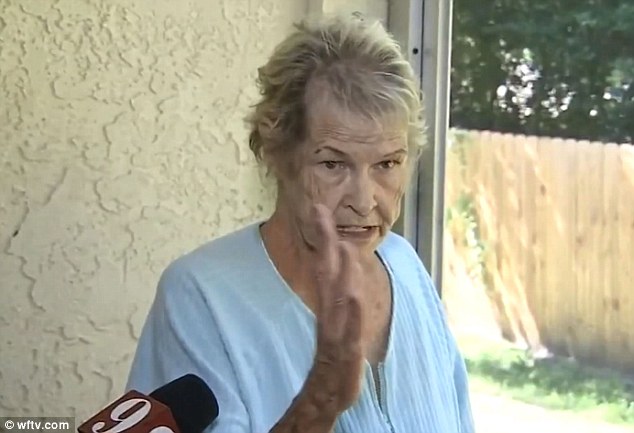 According to additional news coverage, Petterson was not the only one getting a load of Rivera's lewd appearances. Rivera allegedly exposed himself to a neighbor of Petterson as well but did not react in the same manner that Petterson did and, instead, laid low.
"He was just a dumbass," Petterson said about the man who attempted to burglarize her home in Florida. She was not even a little bit frightened about the intruder. Stunned, but definitely not frightened!
Did you get a good laugh out of this story? Be sure to SHARE this article if you did, and don't forget to check out the news coverage with Pennelope Petterson below!