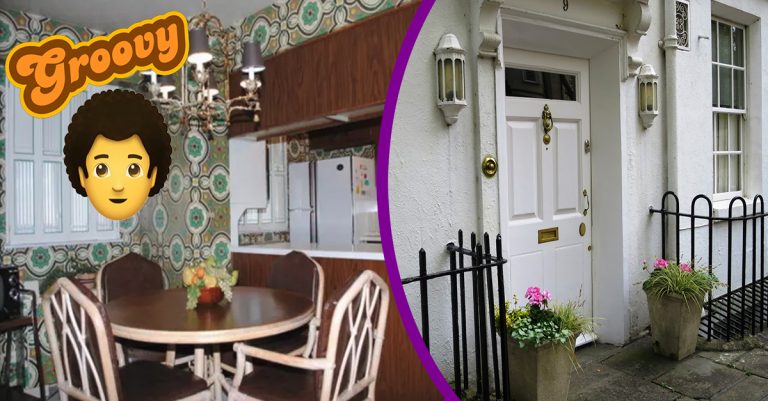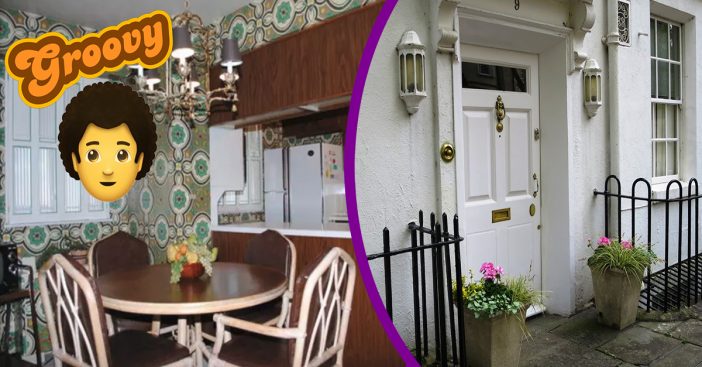 This apartment located in Chicago has been left untouched since the 1970s and it seriously looks like something out of a '70s-era movie. The 1972 apartment was listed in "as in condition" for $158,000. Someone has since bought the house, but we're sure that they are currently enjoying their radical new lives. 
The only change in the apartment was combining two of the bedrooms into one large family room. Despite this one move, it still gives off a tremendous '70s "hangout den" vibe. Especially due to the coloring! Wait until you see…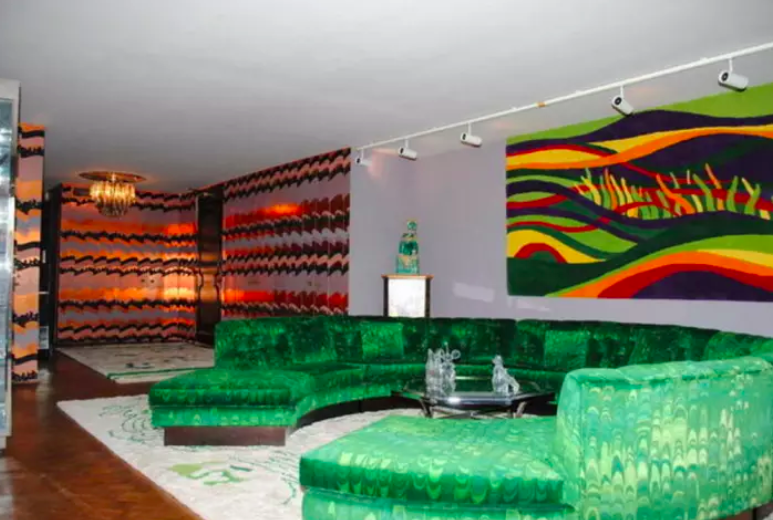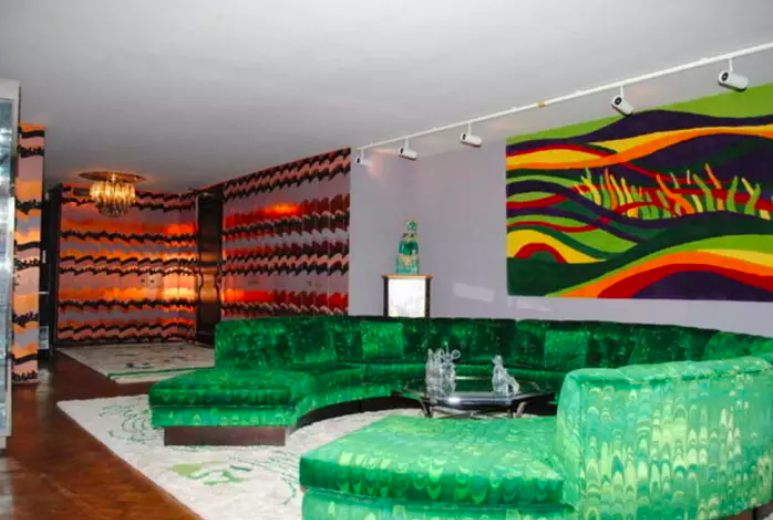 The apartment is a three-bedroom two-bathroom penthouse and it features some pretty psychedelic colors. This includes a bright green lounge sofa, groovy-looking portraits, and even wallpaper that enhances the '70s era vibes.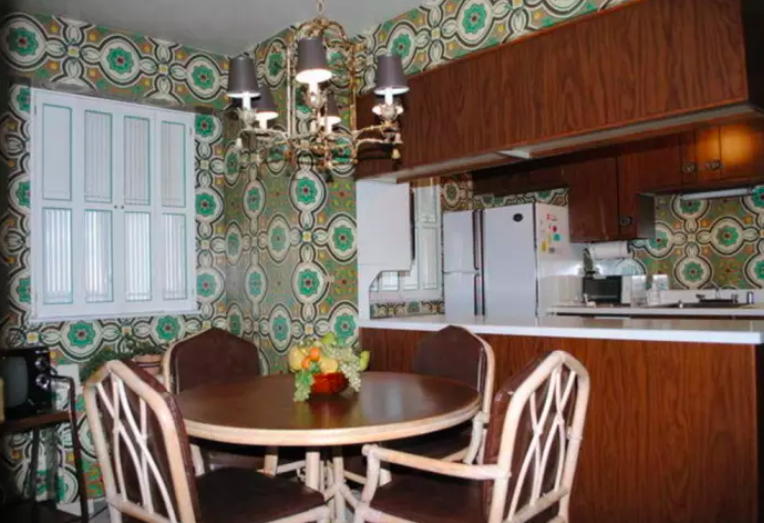 There are many other wallpaper choices to choose from throughout the apartment, and yes, they're all reminiscent of the '70s. While the colors, appliances, and furniture all have nods to back in the day, it's certainly well taken care of and the new owner is understandably nostalgic about it.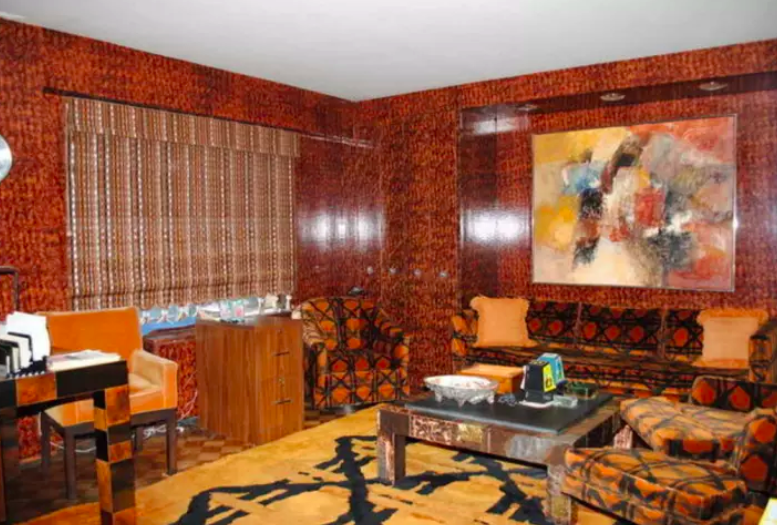 This photo features the new den that was constructed from two original bedrooms in the apartment. It features a dark, wood-colored wallpaper, drapes with stripes, and lounge seats cluttered with patterns. Let's not forget the carpeting underneath the table in the middle of the den. It screams the '70s!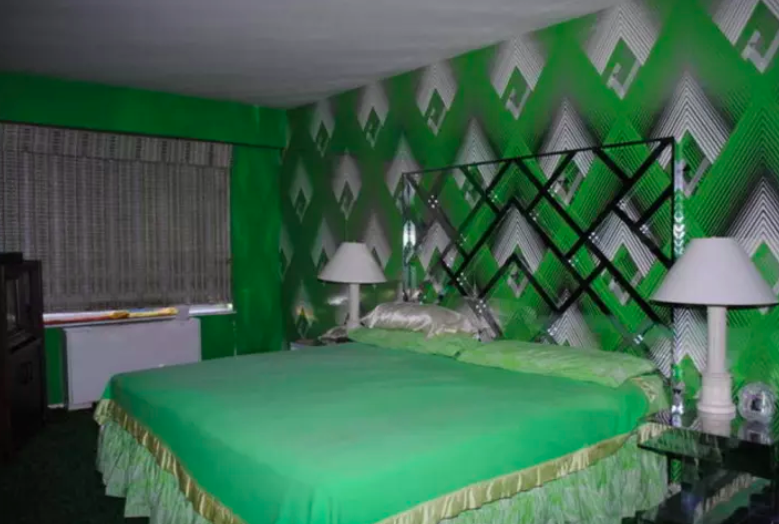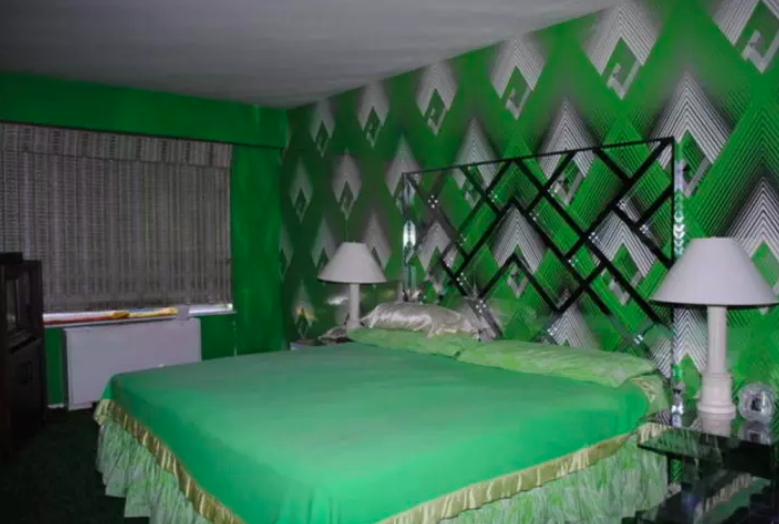 If green is your favorite color, you might be wishing you got your hands on this listing ages ago! This bright green room features an old-style television set in the corner of the room, drapes, and patterned wallpaper. While the bright green color may not be a selling point in traditional homes now, the wallpaper definitely looks pretty funky!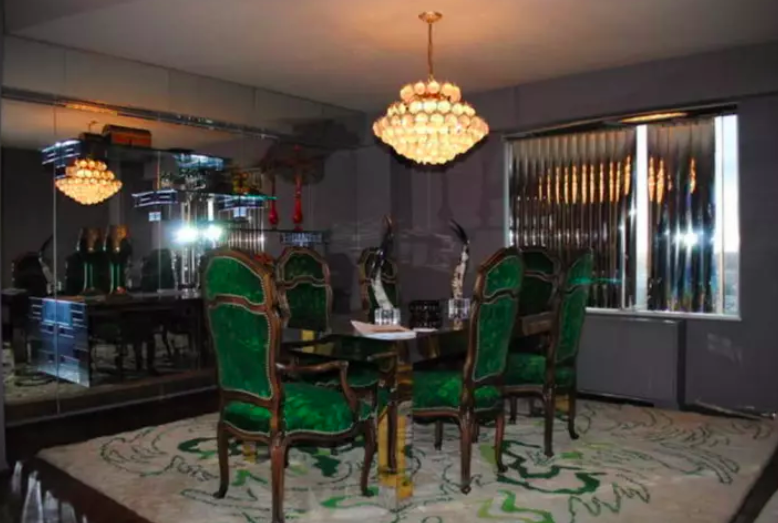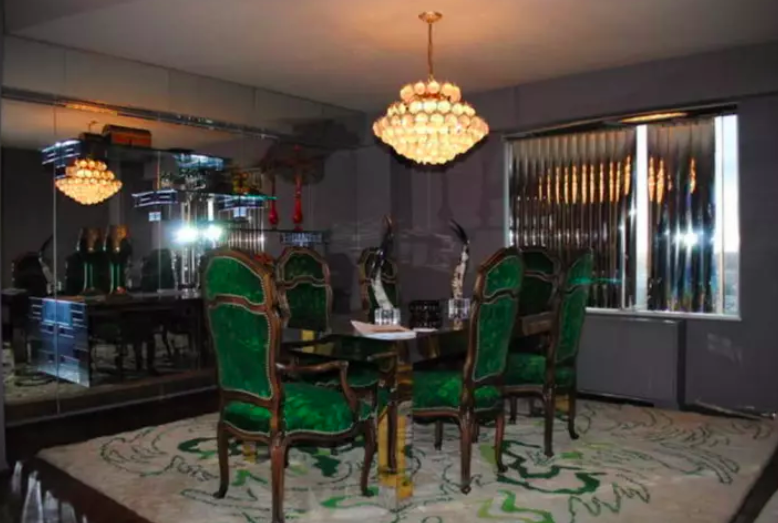 You can see more of this incredible time capsule home on the next page!