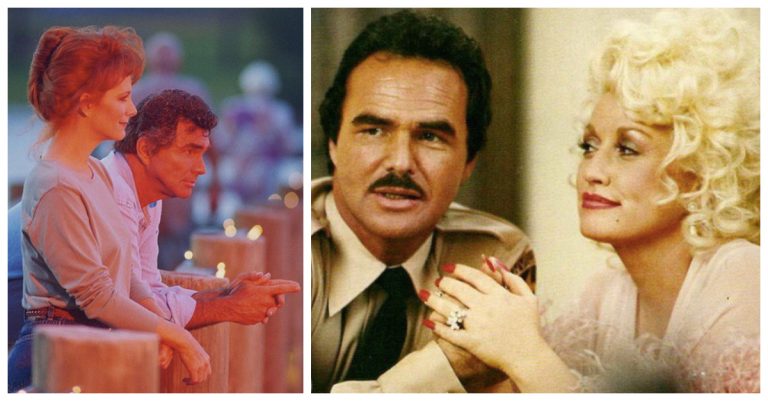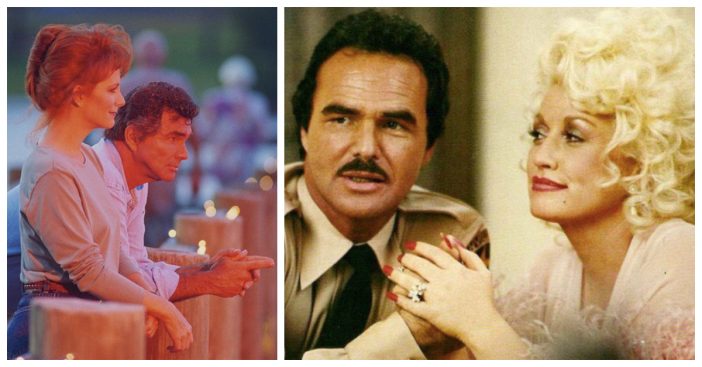 Since the news broke about actor Burt Reynolds' death on September 6th, celebrities have been mourning the death of their dear friend and posting their reactions on social media. Many of the posts have been extremely heartfelt, reflective on their memories of him, and also loving tributes to one of the greatest actors to ever hit the big screen.
Many of the celebrities include Reba McEntire, Dolly Parton, Mark Wahlberg, and Sylvester Stallone. Many of these people worked side by side with Reynolds in movies or just knew of him as one of the biggest names in film and befriended him. Burt Reynolds' death has arguably received one of the biggest worldwide celebrity reactions.
Dolly Parton
https://www.instagram.com/p/BnZcyR5Bkxe/?hl=en&taken-by=dollyparton
"I know we will always remember his funny laugh, that mischievous sparkle in his eyes, and his quirky sense of humor," Parton shared about her former Best Little Whorehouse In Texas co-star.
Sly Stallone
https://www.instagram.com/p/BnZamtqBcI9/?utm_source=ig_share_sheet&igshid=sk5a0d73t9rm
Sly Stallone was among the many who addressed Reynolds as his 'friend'. He was remembered by Sly for his amazing sense of humor and his ability to joke around with ease. Reynolds apparently also never let him forget that Sly should've cast him as Colonel Trautman in First Blood.
Sally Fields
US Weekly reported Sally Field's reaction, saying, "There are times in your life that are so indelible, they never fade away. They stay alive, even 40 years later. My years with Burt never leave my mind. He will be in my history and my heart, for as long as I live. Rest, Buddy." Field was an ex-girlfriend of Reynolds.
Adam Sandler
Burt Reynolds. True legend. Our hero. Funny as hell and a for-real badass. So many great movies. So many great stories. Such a great Dad. Will be missed by all. Deepest condolences to his family.

— Adam Sandler (@AdamSandler) September 6, 2018
Adam Sandler took to Twitter to praise Reynolds for being an absolute savage in the film industry, and a funny one to boot. Sandler even refers to Reynolds as 'our hero'.
Mark Wahlberg
https://www.instagram.com/p/BnZX-8_HOtF/?utm_source=ig_share_sheet&igshid=30yjc3i6dxi5
Mark Wahlberg shared a photo on his Instagram of himself and his late Boogie Nights co-star. He refers to Reynolds as a 'legend and a friend'.
Josh Brolin
https://www.instagram.com/p/BnZeE2DBcTl/?utm_source=ig_share_sheet&igshid=xxmtu4p6bvx7
Josh Brolin shares a longer post about the late Reynolds. "He was tough, funny, self deprecating, and a stuntman turned actor. Dar Robinson. Buddy Joe Hooker. Those were my heroes," says Brolin, recalling the many notable roles Reynolds crushed throughout his life.
Reba McEntire
https://www.instagram.com/p/BnZVUDzBNYy/?taken-by=reba
Reba McEntire shared a loving tribute post to her friend, Reynolds. The two had starred together in the 1993 film The Man from Left Field.
Arnold Schwarzenegger
Burt Reynolds was one of my heroes. He was a trailblazer. He showed the way to transition from being an athlete to being the highest paid actor, and he always inspired me. He also had a great sense of humor – check out his Tonight Show clips. My thoughts are with his family.

— Arnold (@Schwarzenegger) September 6, 2018
Arnold Schwarzenegger joins Adam Sandler's perspective, calling Reynolds a hero. "He was a trailblazer. He showed the way to transition from being an athlete to being the highest paid actor," Schwarzenegger says, referring to Reynolds' past as a stuntman.
David Hasselhoff
Burt Reynolds was the best, funniest super hero on this planet…He was a friend and I'll miss him!! Nobody was better than him…dashing, charming and just so lovable!! pic.twitter.com/1TjNHF021D

— David Hasselhoff (@DavidHasselhoff) September 6, 2018
David Hasselhoff recalls Reynolds as being 'dashing, charming, and just so lovable'. Hasselhoff also refers to him as not only a hero but a superhero. He also shares a photo of Reynolds from Smokey and the Bandit (1977).
Dale Earnhardt Jr.
"Stroker Ace was born to race"
Much respect to you Burt Reynolds. RIP pic.twitter.com/w8FlIShmIR

— Dale Earnhardt Jr. (@DaleJr) September 6, 2018
Dale Earnhardt Jr. shared a legendary reference from the 1983 film Stroker Ace that Reynolds starred in. It was a NASCAR racing movie that was also featured in a popular song called "Stroker Ace" by The Charlie Daniels Band.
Please SHARE this article to honor the legacy Burt Reynolds has left behind with his friends and fans.