Do you ever think about washing your appliances that wash things? Seems strange right? Your washing machine cleans your clothes, but if you don't regularly wash your washing machine, you could be inviting in mold, mildew, and repairs.
Think about it for a second. Think about all the gross dirty clothes, blankets, sheets and other items you throw into the washing machine. They come out sparkling clean, so where do the dirt and germs go? Your washing machine might be secretly holding dirt, bacteria, and fungus.
Even excess soap and other chemicals can clog your washing machine, making it susceptible to becoming broken. This can lead to expensive repairs that could have been easily avoided. If you see dark streaks in your white washer, those are not stains, those are germs!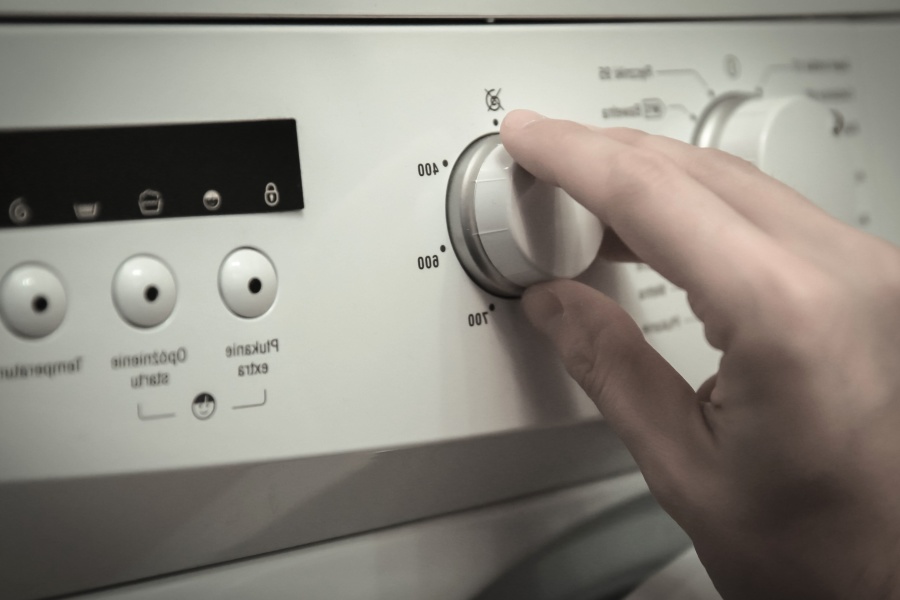 Now that you're officially grossed out, how do you clean your washing machine and how often do you clean it? Start by running a cycle of hot water with some bleach in your empty machine. This will help to kill off bacteria. You could also use white vinegar and baking soda. If someone in your home is ill and you wash their clothes and sheets, you should disinfect the washing machine after as well.
If your washing machine is starting to smell, there is likely already mold or mildew. This might happen if you never leave your washing machine lid open to dry. There are mold cleaners that are specifically made for your washing machine. Buy those and throw one in with an empty cycle to get rid of the smell and the excess mold and moisture. If you don't take care of the smell, it could start to rub off on your clothes, causing an even bigger problem.
So, how often should you wash your washing machine? Once a month at least. If you use your washing machine more often (think weekly or more often), you should probably wash it once a week as well. Don't forget to wash the outside and clean up any excess lint or moisture. This could cause your washing machine to break down and excess lint could cause fires.
Do you remember old washing machines or doing laundry outside?
How often do you clean your washing machine? Have you ever cleaned it?
Please SHARE this article with your friends and family to spread the word and protect them from smelly and dirty washing machines!