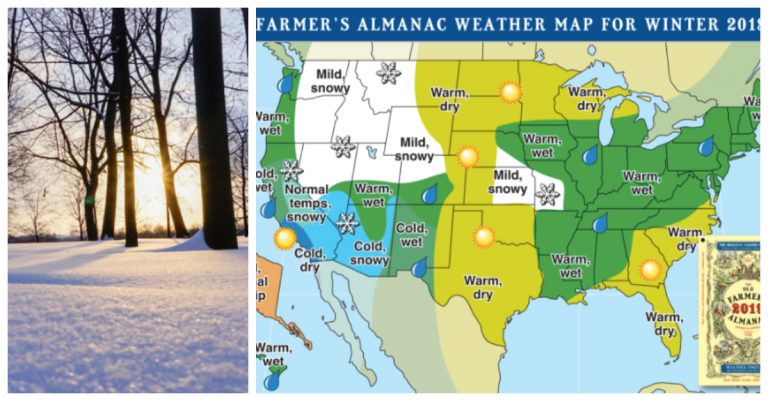 The Old Famer's Almanac is North America's go-to for finding out some truths about upcoming seasons and our weather in general. They are currently on their 227th edition and focus on weather, astronomy, and folklore since 1792. It's been around since George Washington was president!
They currently have some predictions about the 2018-2019 winter weather season. If you've been hearing through the grapevine that it's going to be a generally warmer winter season, you haven't heard wrong. See the full photo below to determine what the weather will be like in your area!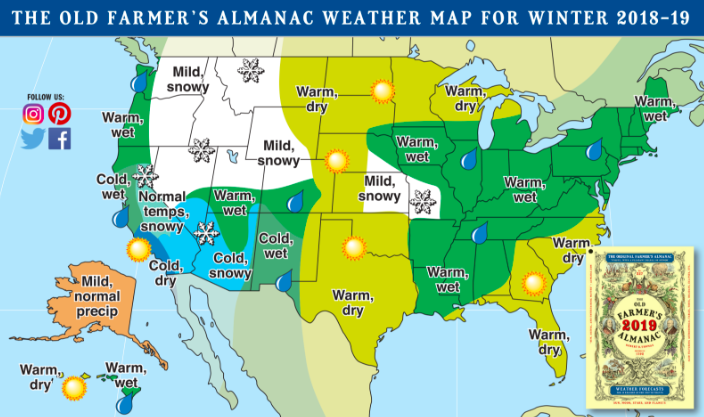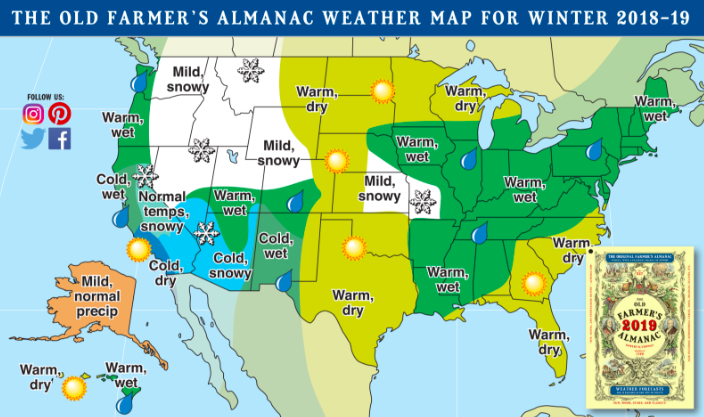 It has been predicted that there will be above-average temperatures almost everywhere in the United States. Ironically, the southwest will be enduring the coldest temperatures this upcoming winter.
Additionally, it looks like the northwest will be dealing with some snow, but it won't be nearly as cold as the southwest. While the northeast tends to be prepping for winter wonderlands every year, it seems to be a warm one this year. Areas like Texas and Florida can expect warm, dry heat and sunny days.
In addition to the abnormal temperatures this winter season, there's also going to be a lot more rain than there is snow. The Old Farmer's Almanac is predicting below-average levels of snowfall throughout reasons that normally get tons of snow per year. Sorry to disappoint snow lovers who were looking forward to a White Christmas.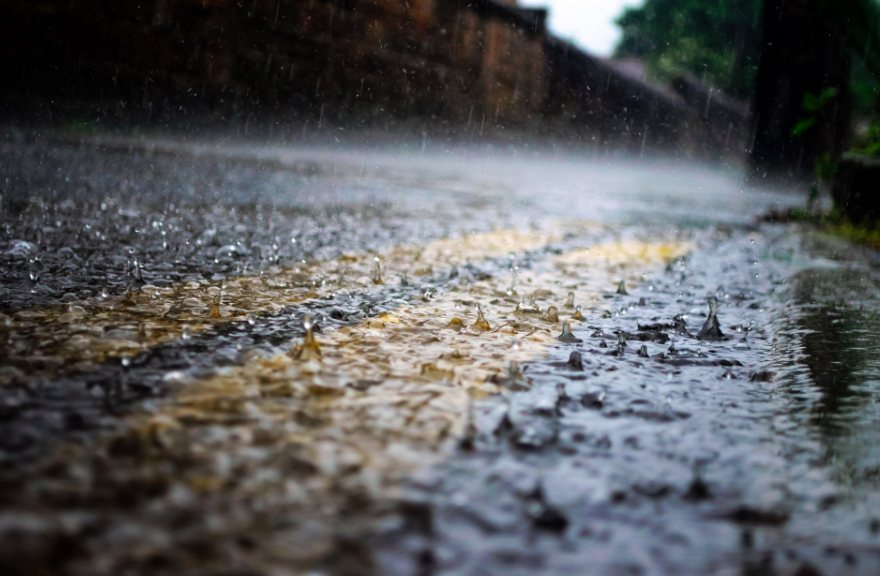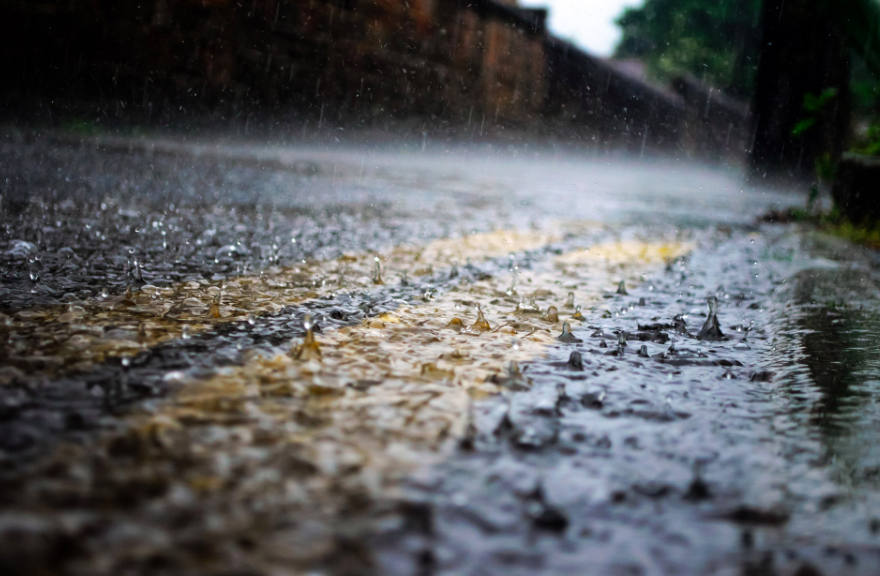 The milder-than-normal temperatures are apparently due to a decrease in solar activity and the presence of a weak El Niño. This prevents cold air masses from lingering through the North where cold air is naturally expected.
With this being said, our friends in Canada will be expecting a cold, snowy winter for the most part. Northern Atlantic Canada is expected to be milder than the rest, but all of Canada is generally expecting above-average snowfall levels.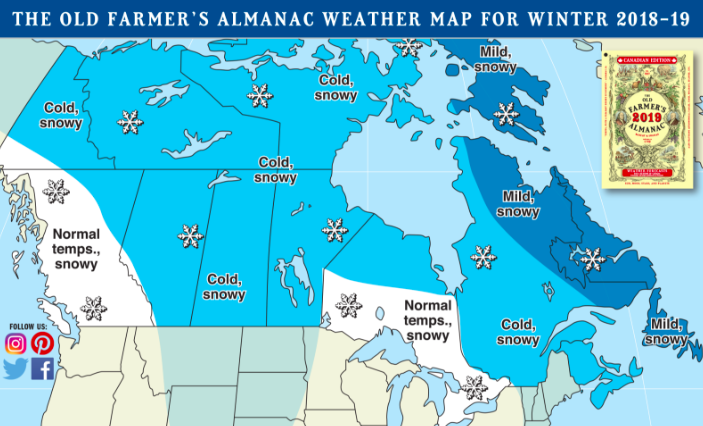 It's certainly worth noting that The Old Farmer's Almanac weather predictions for this winter season actually clash with the predictions of The Farmer's Almanac. While they are similar publications, both forecasts seem to be at odds with each other.
The Farmer's Almanac predicts that much of the east coast, including the Midwest and the south, will endure some teeth-chattering temperatures and an abundance of snow. Additionally, they are predicting that much of the west coast will be enduring some pleasantly warm temperatures, maybe a little snow, but probably more rain.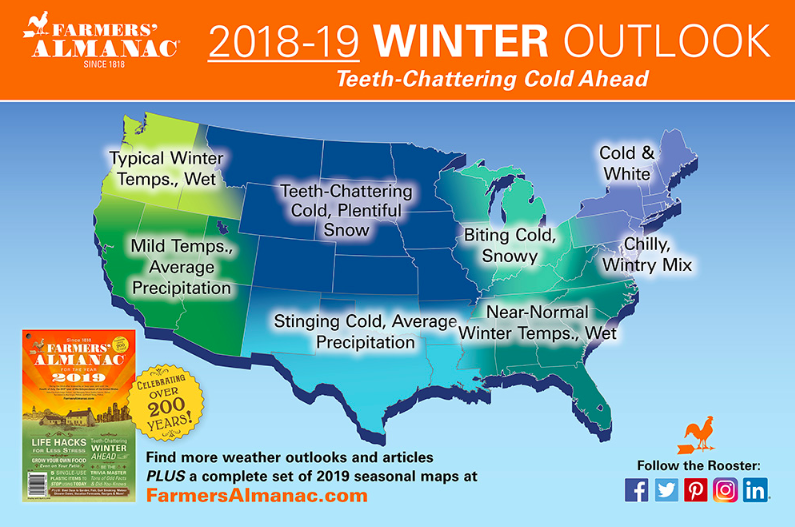 What do you think about these predictions?