For those who aren't familiar with the terminology, prefab homes (or prefabricated homes) are homes built in sections in a home-building facility, which is then moved to a housing site and assembled there. The best thing about prefab homes nowadays is that they can be built inexpensively and cost you a lot less than a normal house would.
A prefab cabin in the woods of Kazan, Russia is a 1,184-square-foot beauty and made entirely of cheap materials like metal, barn board, and glass to earn its lower-than-average cost of $80,000.  The home is dressed with neutral colors and pine wood, glass walls, and ambient skylights. It's an absolute stunner!
The prefab cabin is smack-dab in the middle of the woods, making it the perfect spot during the autumn season. The outside of the house, which is layered in pine wood, also blends in well with the fall colors and foliage.
Wait until you see the inside!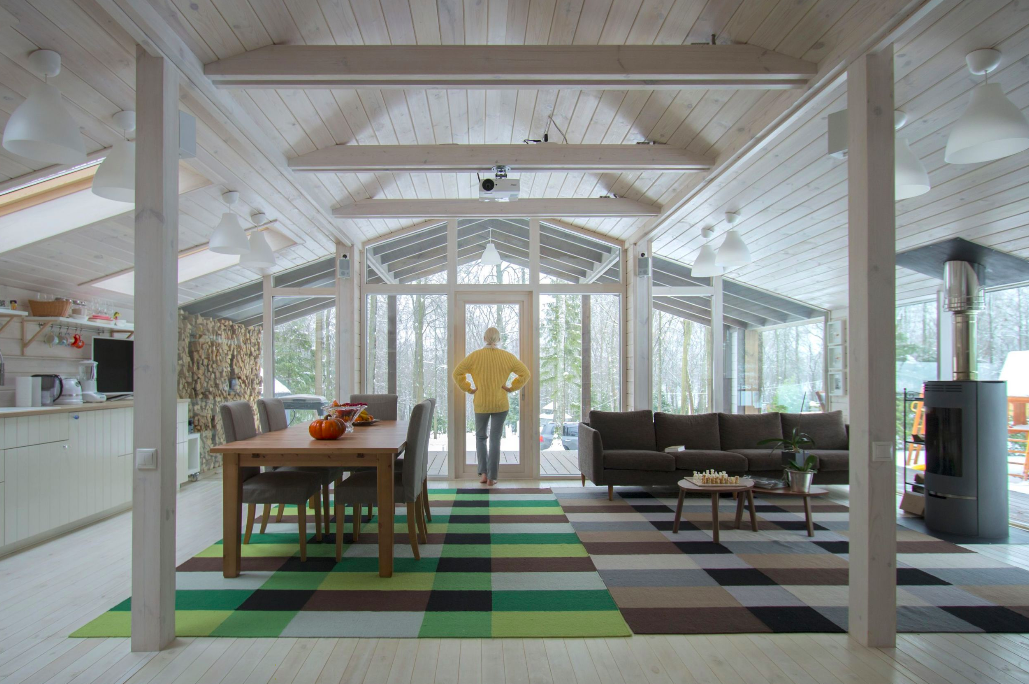 The main living room area featured the beautifully crafted whitewashed interior, complete with glass windows that fall from floor to ceiling. It's perfect for a soft, natural lighting when you're lounging around in there!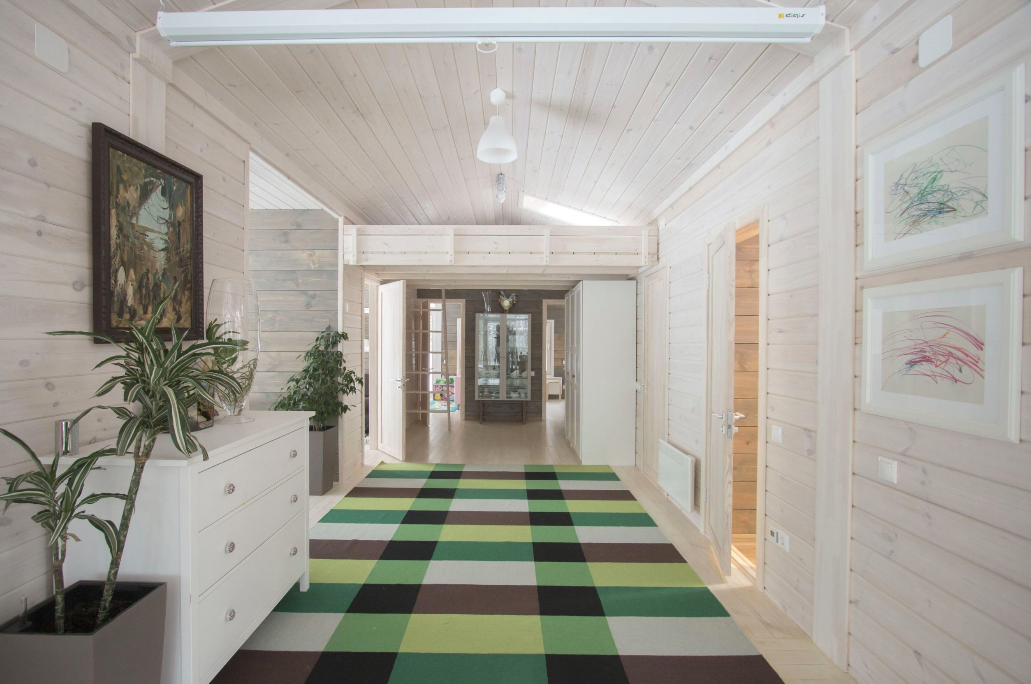 The hallways are stunning as well, the earth-colored carpeting matching in tune with the plants scattered along the side of the path. Again, the whitewashed walls blend so perfectly with the earthy tones.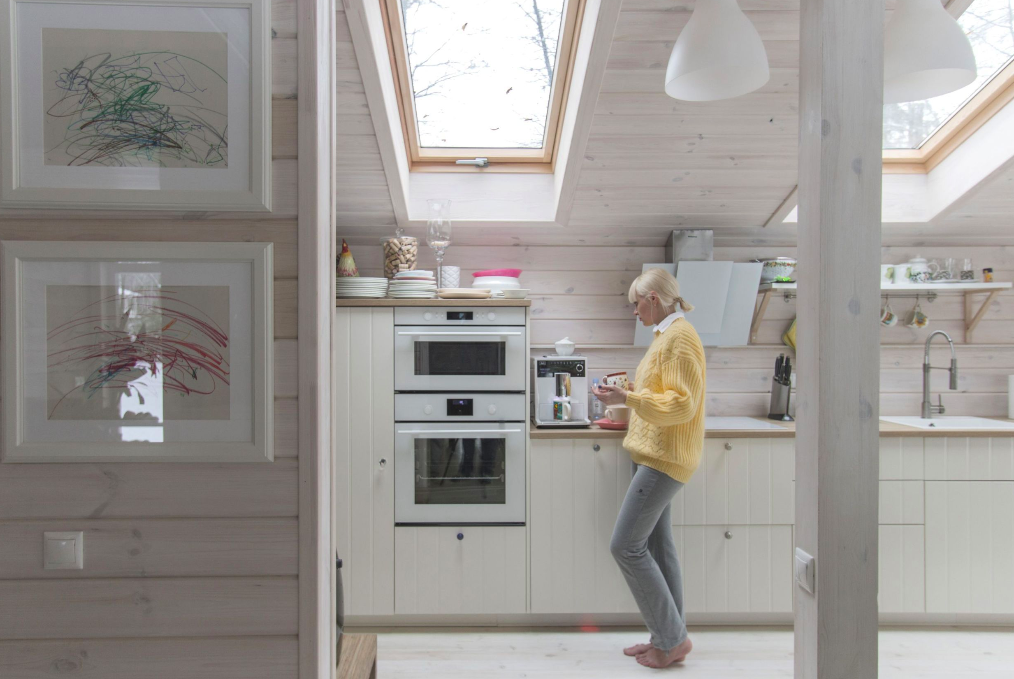 The kitchen area is also absolutely stunning, featuring a double oven area, full sink, and stove top. The skylight windows also provide more ample lighting to the kitchen area, making it another popular place to occupy beside the good food!
A closer peek at the ceiling to floor glass windows. The couches and table setting make for a comfortable, homey vibe, adding to the comfortable lounge room interior.
An outdoors photo from the back of the cabin presents a warm, cozy, and comfortable interior from the outside looking in. The outside of the house is dressed with some lights and steps that lead to the wooded area in the yard. We can see the living room area from the floor to ceiling glass windows pictured.
Would you live in this prefab cabin? Be sure to SHARE this article if you would!