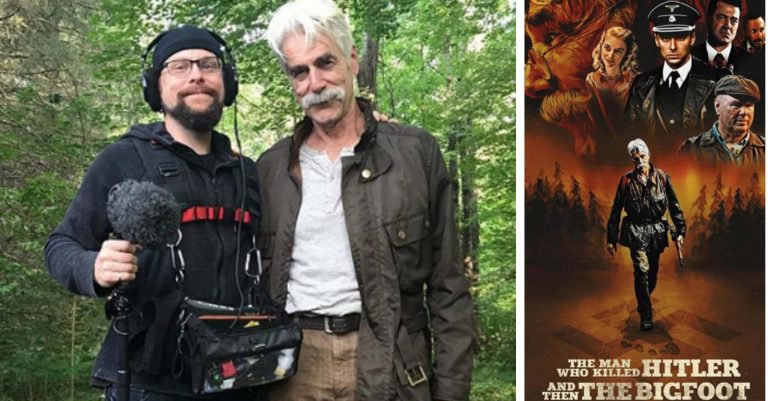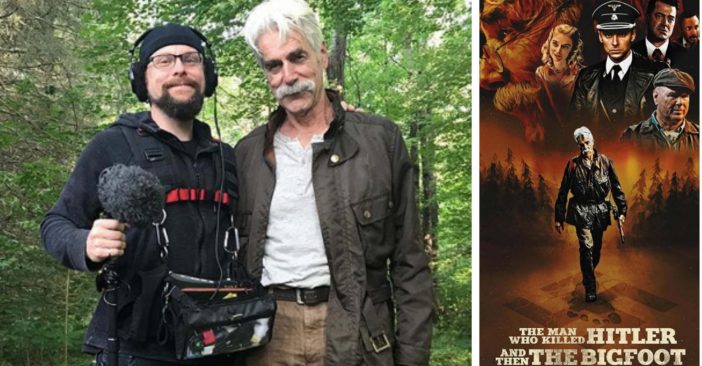 Writer and director Robert D. Krzykowski entered his debut film in the Fantasia Film Festival, and even if it doesn't perform exceptionally well with the critics, it definitely wins the award for best title. The title of the movie is… wait for it… The Man Who Killed Hitler and Then The Bigfoot. 
Some particularly well-known actors will be starring in the film, such as Sam Elliott, Aidan Turner, and Ron Livingston. Despite the hilarity of the movie title, the plot actually seems to be pretty serious and dramatic. And when it's centered around Sam Elliott's character, we can't even be mad about that.
https://www.instagram.com/p/BYl20l0g2ms/?tagged=themanwhokilledhitlerandthenthebigfoot
Sam Elliott's character, Calvin Barr, is an American war veteran who is recruited to track down and kill a mythical creature. But that's not all the story is cracked up to be. The film delves into Calvin's personal life as well and we meet tons of characters, including a younger version of himself in World War II. There's also a love interest that we meet in the film, Maxine, in which we learn is left behind. Calvin now needs to learn to live with his decision and chooses to embrace it rather than sulk (although he does have a habit of consuming one too many drinks).
https://www.instagram.com/p/BkZateWFPb0/?tagged=themanwhokilledhitlerandthenthebigfoot
The CIA agent, played by Ron Livingston, is the one who recruits Calvin hunt down the creature living in the wilderness, which turns out to be Bigfoot. What could be considered the most notable part of the film, and what all Sam Elliott fans are waiting for, is a brutal, bloody smackdown with Bigfoot. And, boy, do we get that. This wild, jam-packed action/adventure/science fiction masterpiece is bound to do well if it's as good as it sounds.
https://www.instagram.com/p/BmWSImJgywV/?tagged=themanwhokilledhitlerandthenthebigfoot
Some of the producers of the film include Lucky McKee, the award-winning Douglas Trumbull, and cinema superstar John Sayles. The film is currently in post-production and was released on July 20th, 2018 in Canada at the Fantasia Film Festival. Sam Elliott fans all over the world are hoping there will be an additional, internationally-friendly release. It's safe to say that The Man Who Killed Hitler and Then The Bigfoot might actually be a huge hit.
https://www.instagram.com/p/BmWLji-ABDS/?tagged=themanwhokilledhitlerandthenthebigfoot
Be sure to SHARE this article if you're stoked about this new film!