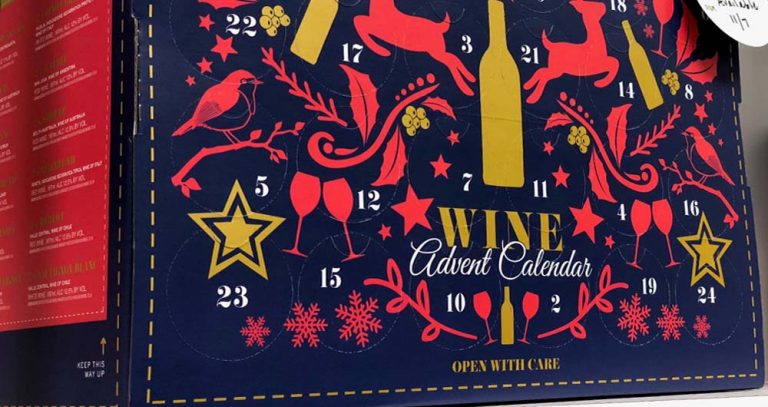 Do you remember those advent calendars as a kid? Each day during the holiday season, you could eat a little piece of chocolate in that day's square. Now you can bring back the tradition as an adult, this time with wine or cheese. Aldi will be offering Wine Advent Calendars and Cheese Advent Calendars starting on November 7, 2018.
Last year, Aldi only offered these popular Wine Advent Calendars in England. Now they are coming to the United States. Each box comes with 24 mini bottles of wine in assorted varieties of red, white, rosé, and bubbly. The box is $70. Not only is it a fun way to celebrate December, you can also learn which Aldi wine you like the most.
https://www.instagram.com/p/BbmqLD6gnwg/?hl=en&taken-by=aldiuk
Aldi is known for their cheap but quality wines. They sell all different varieties and flavors and have even won awards for their wines. Do you ever buy wine at Aldi? If so, which kind is your favorite?
https://www.instagram.com/p/Bbr2nBIgnU1/?hl=en&taken-by=aldiuk
This is the first year Wine Advent Calendars at Aldi will be available in the United States. However, some states, like New York, have laws against selling alcohol in supermarkets like Aldi. So, it just depends on the laws if you will be able to find it in your state or not. You'll know if your local Aldi sells wine regularly or not.
https://www.instagram.com/p/BbmqBBQA0d4/?hl=en&taken-by=aldiuk
If you're not really into wine, they are also doing a cheese advent calendar and the cost is way lower. For $13, you get 24 fancy mini pieces of cheese, including cheddar, gouda, and edam cheese. If you like both wine and cheese, what a great way to celebrate the holidays or give as a gift to a wine and cheese lover.
https://www.instagram.com/p/BcQJ91JgCCM/?hl=en&taken-by=aldiuk
These advent calendars are sure to sell out, so check your local Aldi around November 7th when they start arriving in stores. Are you more interested in checking out the wine or cheese advent calendar or both?
https://www.instagram.com/p/Bjz-jX9DGAr/?hl=en&taken-by=aldiusa
Please SHARE this article with your friends who love Aldi, wine or cheese! We bet these advent calendars would be a great early Christmas gift for a friend or family member who loves wine or cheese!