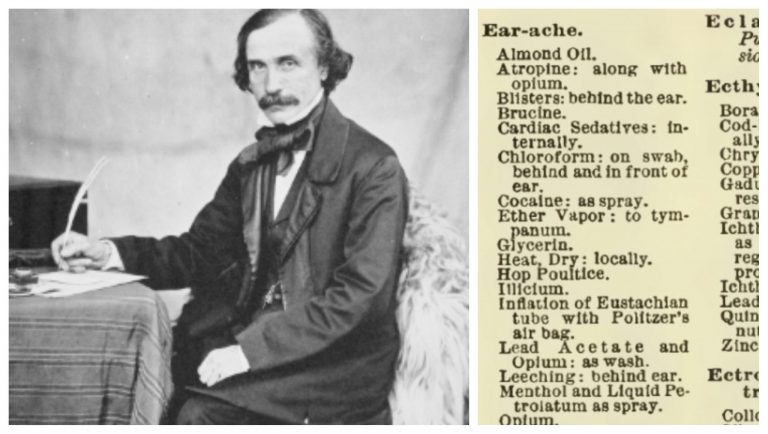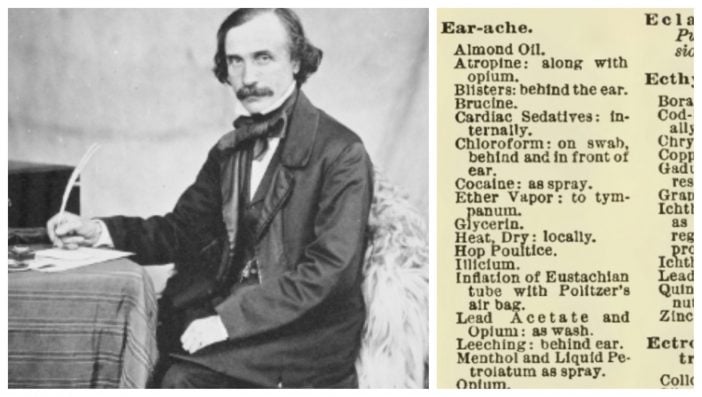 It's no secret that things were done a bit differently back in the Victorian Era, and by differently, we mean potentially dangerous or deadly. Most mother's jaws would probably hit the floor if their child's doctor prescribed them laxatives for their chickenpox or told them to inhale smoke to help their asthma. Yeah, it's pretty messed up!
The First Merck Manual of Diagnosis and Therapy actually documented all of these wild 'cures' and it is the oldest continuously published medical textbook. It was first published in 1899 and I think we can all agree it's a bit dated! Here are 10 wild Victorian-era cures from The First Merck Manual of Diagnosis and Therapy.
1. Leeches for earaches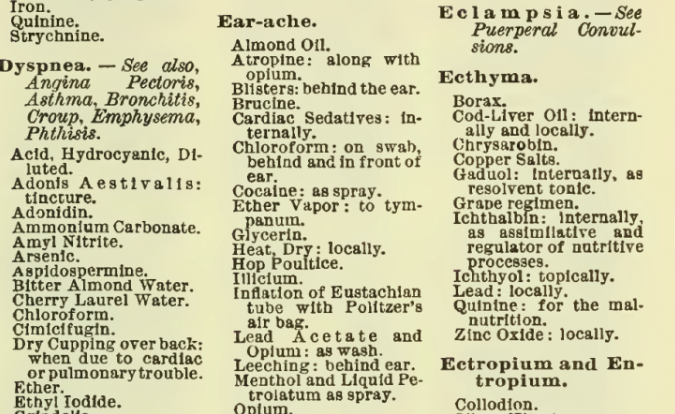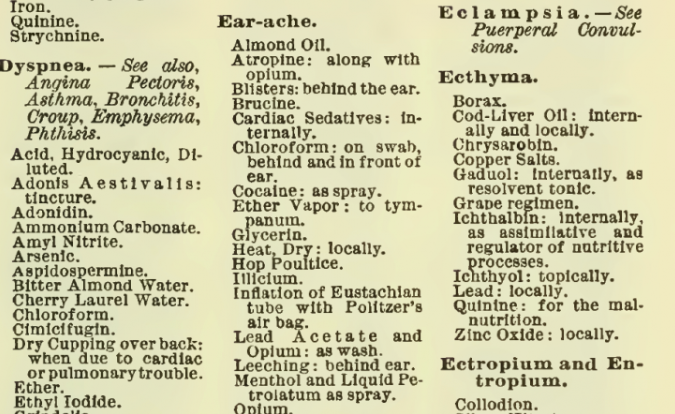 According to this weird treatment, using leeches can alleviate the pain to an ear infection. Additionally, they can prevent blood clotting, thus help drain the infection. Ironically, in 2004 the FDA ruled leeches as an actual medical device to help wounds to heal.
2. Cocaine for alcoholism


Okay, this one is a bit of a doozy. Sigmund Freud was the first one to popularize the use of cocaine to help treat alcoholism in the 1880s. Additionally, cocaine was also seen as a cure for morphine addiction, depression, anxiety, and more. Back then it was even available over the counter!
3. Laxatives for chickenpox

Chickenpox vaccinations didn't become available in the United States until 1995. The idea of using a laxative to treat chickenpox before then was to 'purge' the body of the toxins and diseases. It was ultimately not a successful treatment.
4. Arsenic for anemia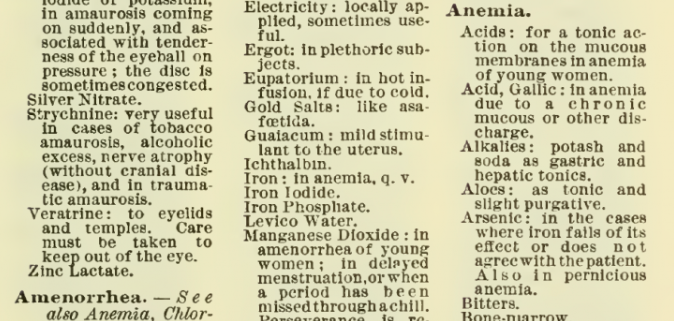 Though arsenic was still widely known as a poison back then, it was apparently still used as vapors, ingested, injected, or given in enemas for a variety of issues. It was the go-to remedy for rashes, stomachaches, and headaches.
5. Chloroform for hiccups


Nowadays we just drink water and hold our breath for ten seconds. But back in the day, doctors recommended inhaling chloroform. Knock yourselves out, literally?
6. Inhaling smoke for asthma


This one is just completely backwards, but okay. The manual originally noted that smoking is beneficial for asthma. This practice actually continued throughout the 19th and 20th centuries where inhaling any type of tobacco or cannabis fumes could help asthmatics. They even had anti-asthma cigarettes.
7. Cold douches for insomnia

Alcohol, coffee, and cold douches were among the many things that were apparently beneficial to helping fight insomnia. Apparently cold douches were a powerful way to improve circulation, fight infection, and treat headaches and insomnia. Okay, then!
8. Belladonna for colic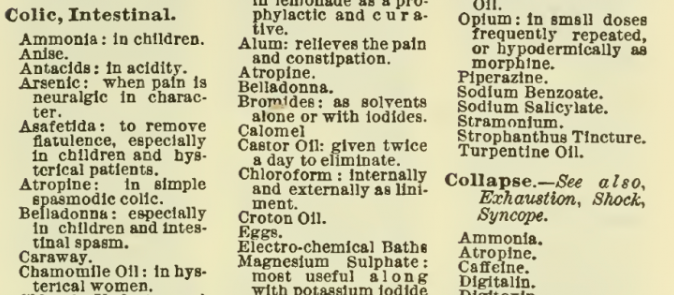 The Merck Manual suggested ammonia, turpentine, and belladonna for coping with colic- severe abdomen pain mostly seen in babies. Belladonna is a poisonous plant that was apparently used to relieve colic spasms. Belladonna is actually still used today in modern medicine as it's the main ingredient in the eye drops used to dilate your eyes.
9. Strychnine for constipation


The Merck Manual recommended small amounts of strychnine for acute constipation, despite 'small amounts' of that can cause convulsions. Back in the day, it was thought to improve gastric function. Well, they thought wrong.
10. Bloodletting for nausea

Bloodletting can be used mostly with leeches or other means. But apparently it was also used to treat nausea. This was due to bloodletting being able to help balance blood and other bodily fluids. In addition to bloodletting, cocaine was also recommended to treat nausea.
Be sure to SHARE this article if you thought these Victorian-era treatments were crazy!