9-year-old Kolt Kyler broke down in tears of happiness when his father rewarded him with surprise tickets to see the Chicago Cubs play St. Louis. The boy was an avid Chicago Cubs fan and completely not expecting any tickets.
Kolt had been finishing up his chores and his dad gave him one last chore that was allegedly inside the envelope that contained the tickets. When Kolt realized what it was he began jumping up and down, then ran to his dad to give him a tight hug. He was in tears as his mom asked him what it was (even though she already knew). He couldn't even speak!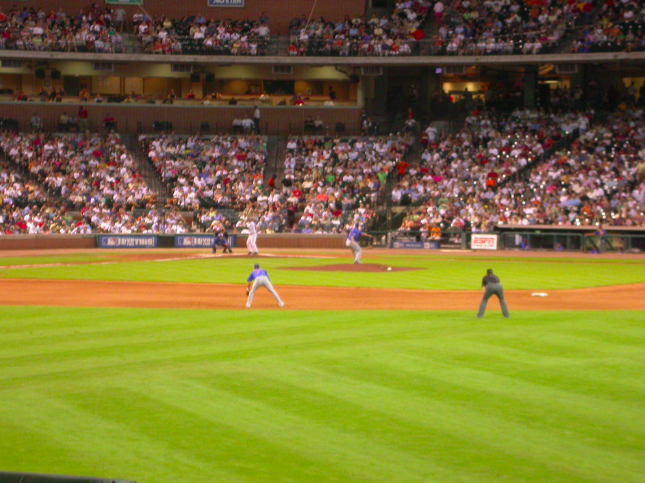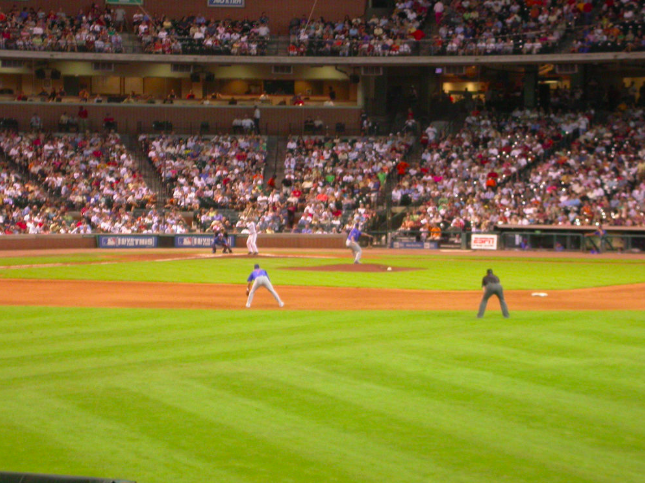 Apparently, the video was posted from Kolt's sister on Twitter. His sister had revealed that Kolt would be able to not only go to the game, but meet the players as well. This was back in 2017 and much has happened since.
A year ago today we aired Part 1 of 'Field of Dreams Come True' on Kolt Kyler who went viral after being surprised with Cubs tix from his Dad.

One of my favorite features to work on. Relive the whole story here: https://t.co/e5acoNeXC5 pic.twitter.com/bps09j98GM

— Scott Changnon (@ScottyChags) May 2, 2018
Kolt's story exploded on the Internet, so much that journalists, videographers, and more wanted to work with Kolt to get the full scoop.
[LISTEN] The #CubsTalk Podcast takes you behind the scenes of the Kolt Kyler story: "Field of Dreams Come True" at https://t.co/tczPUlPz6k pic.twitter.com/nl9wlajxzk

— NBC Sports Chicago (@NBCSChicago) June 7, 2017
Kolt even got to meet and hangout with the mascot for the Chicaco Cubs and the photo was broadcast live on NBC Sports Chicago's official Twitter account.
https://twitter.com/hann_weber/status/867847440547840001
In addition to getting serious red-carpet treatment, the Cubs sent a personalized shirt to Kolt in the mail shortly before the day of the game. He clearly couldn't contain his excitement!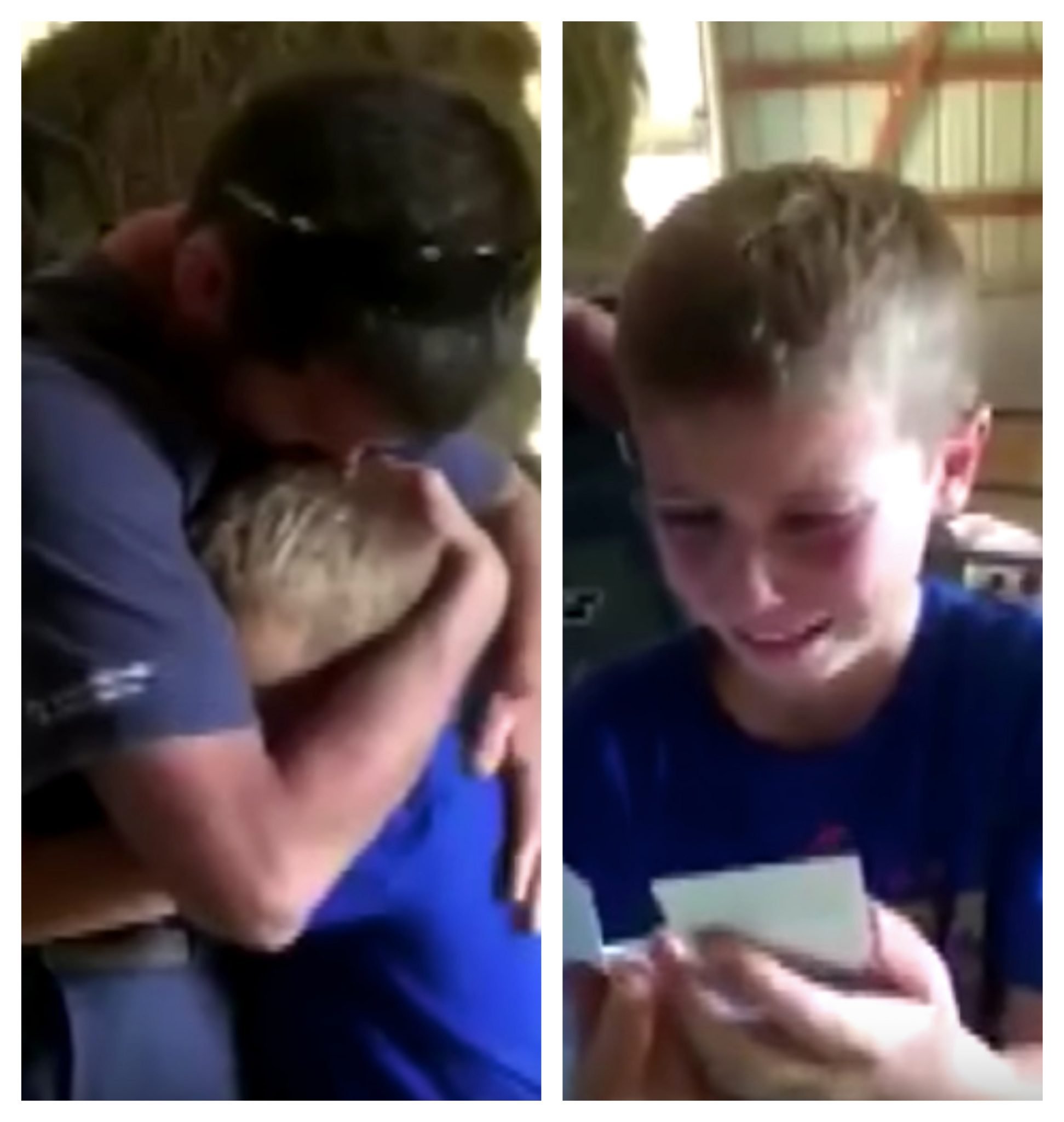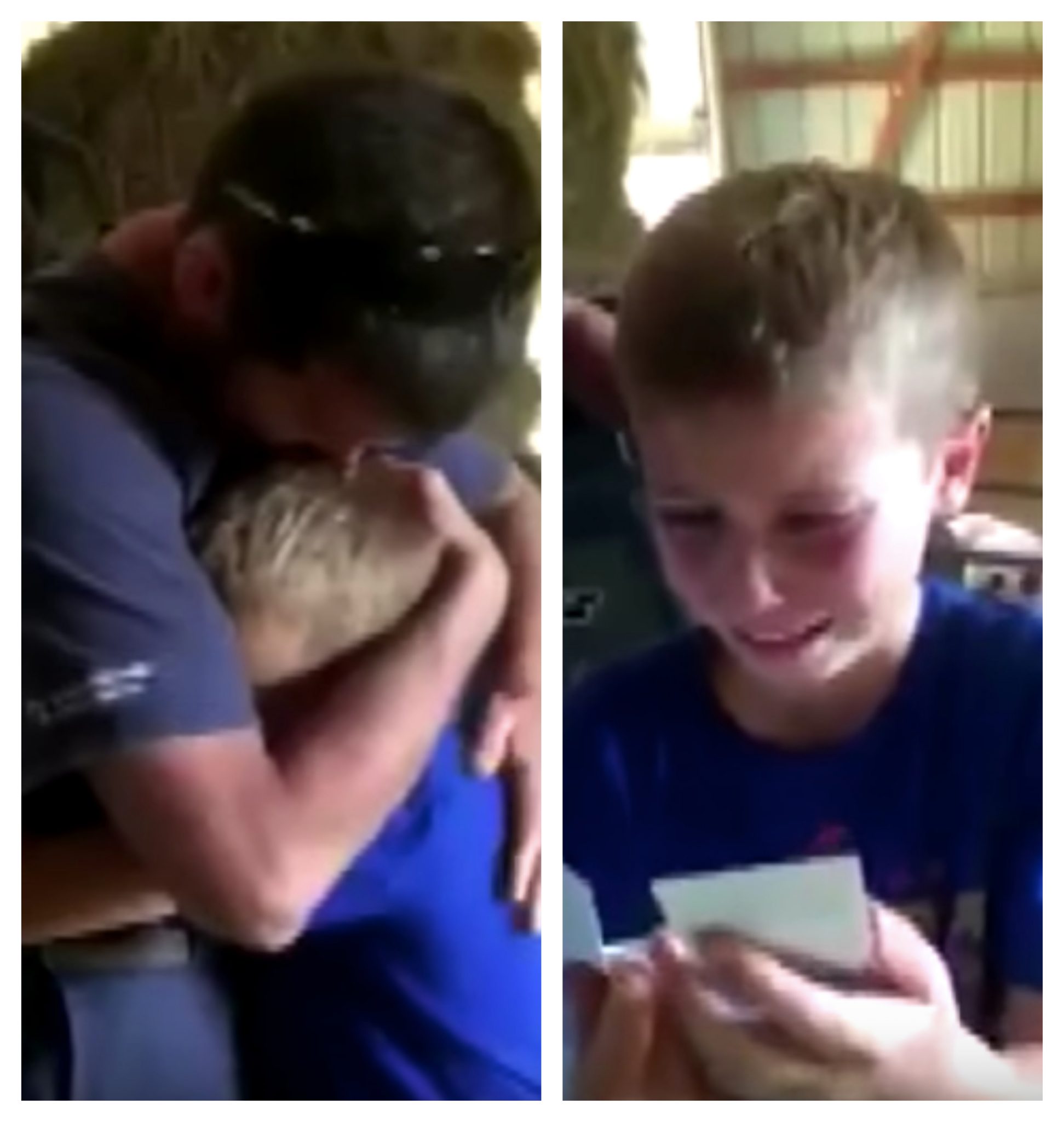 Kolt comes from a midwest small-town home where his daily chores consist of taking care of the family-run farm. He has to take care of animals and crops in addition to some physical labor. Despite being a young boy in that type of hard-working household, he talks proudly about the work he does and is very serious about it.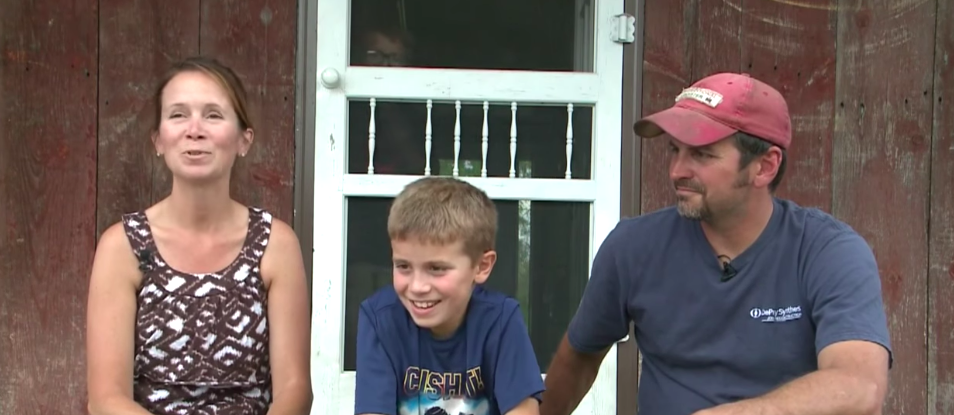 "I get up at 7:59am and then I went down and watered my hogs, cleaned out their water tank, cleaned out their feeder, I watered the cows," Kolt says, listing his usual daily chores.
Most days his father helps him out with tasks that might be a bit too much for Kolt. There's definitely a strong family connection with this one!
Be sure to SHARE this article if you loved the surprise Cubs tickets!