As if we needed another reason to love Dwayne "The Rock" Johnson, he just really outdid himself in being the most generous celebrity in Hollywood. After staging an interview with his stunt double, Tanoai Reed, Johnson concluded the fake discussion with keys to his stunt double's brand new truck as a gift.
Reed is apparently a longtime stunt double for Johnson in his movies and in the film industry in general. He has endured broken bones, severed tendons, torn ligaments, and more just to make Johnson look so great in his movies.
View this post on Instagram
Johnson calls it a small token of his appreciation toward the man he's worked so closely with over the years. "I want to say from the bottom of my heart I love you, I thank you, and um… enjoy your new truck," Johnson wraps up before pointing behind them to a brand new truck with a big red bow on it. Reed's reaction was absolutely priceless.
View this post on Instagram
Johnson spoke to news sources about the surprise. He said, "I had this custom pick up truck delivered just in time to surprise him (he's still recovering from a stunt injury) while we give what he thought was going to be an interview about our careers together."
The two have been working together for a total of seventeen years.
This is not the first time Johnson has been performed an inspirational act of kindness. John Cena recalls when he met The Rock and was working at a gym at the time. Being wowed and in awe by his presence, Cena couldn't help but ask for a picture with him. Then Johnson did something unimaginable. He started talking with Cena about his life goals and gave him tips on how to further his career. Now, Cena is a world champion wrestler. When Johnson learned about this years later, they took a shot together in celebration.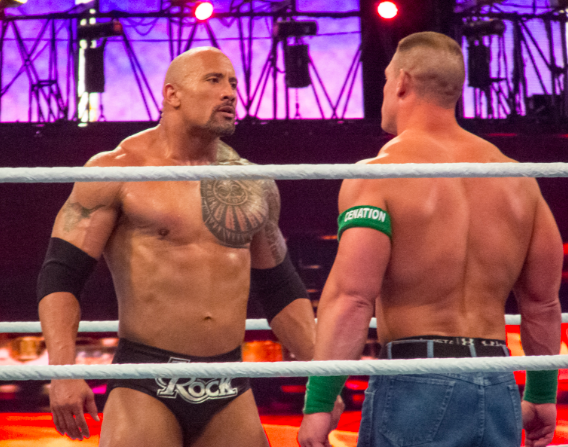 Johnson was a notable wrestler back in the day but currently spends more time working as a professional actor and producer. He currently is involved with multiple films that are currently in the pre-production stage, including Jumanji 2 and Suicide Squad 2.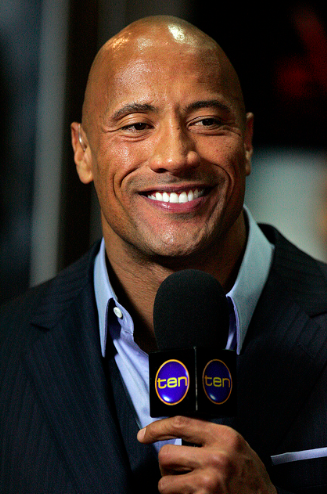 You can watch The Rock surprise his stunt double in the sweetest way possible in the Inside Edition video below.
Be sure to SHARE this article if you love "The Rock"!