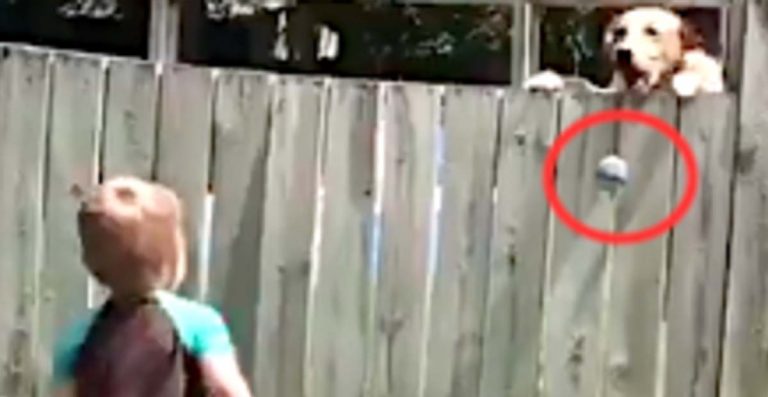 A video just shook up the Internet of a two-year-old playing fetch with a dog across a fence. The video was posted on the boy's father, Chad Nelson's, twitter account. The caption read, "A fence can't stop my two-year-old from playing with his new best friend." And it sounds like man's best friend can't be stopped either!
In less than 24 hours, the video racked up over half a million likes and so far is well over 1 million likes. Many people have been reaching out to Chad via Twitter and expressing their happiness that the video brought them. Pretty much all feedback has been positive!
A fence can't stop my two-year-old from playing with his new best friend. pic.twitter.com/9QBuaq4Ee2

— Chad Nelson (@CMNelsonPhoto) July 18, 2018
People have even been contacting Chad for another, longer video!
On behalf of The Internet, I respectfully ask that you, your offspring and his new friend make a much longer video. It will cleanse and soothe our weary souls, and for each viewing, a little more strength will return to us.

In other world, I loved it. 🐶🎾❤️

— Kirstine Hansen (@FrokenHansen) July 19, 2018
Some people even noticed just how impressive the toddler's throw is for a little kid. They were even comparing his throwing skills to professional baseball!
https://twitter.com/StreetJL/status/1019730262123372545
Chad even went on to say that the fetch session lasted for half an hour. Can we expect another, longer video per our requests? Who wants to start the petition for this?
It went on for a half hour

— Chad Nelson (@CMNelsonPhoto) July 19, 2018
The video was actually filmed by a family friend named Erin Richter. The two-year-old came over her house for a visit the day the video was filmed. She apparently has a two-year-old herself and says that the dog loves to play fetch over the fence and is pretty much accustomed to it! She often records her son playing fetch with the dog as well.
The dog's name is Dozer and apparently has trained himself to interact with the boys over the fence. "Dozer would play forever but my son usually stops when the ball gets full of slobber. Sometimes Dozer will bring a new ball over then to keep playing," Erin says.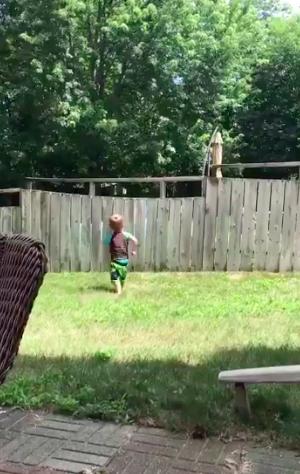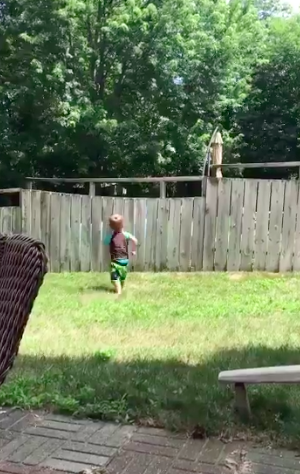 Chad was interviewed about the experience of his video gaining a large amount of attention.
"Honestly, we just think it's great that people are finding some form of joy seeing our son doing normal kid stuff. I posted it just thinking our family and friends would think it was cute, but when KARE retweeted it, that kind of started the momentum," he said.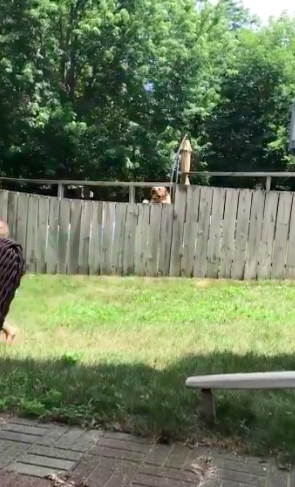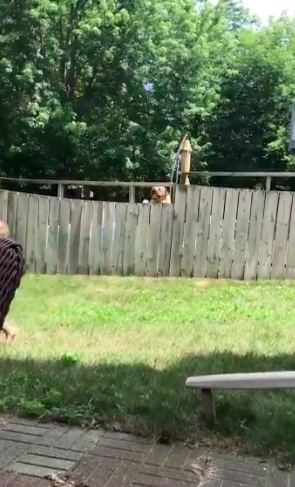 Be sure to SHARE this article if you loved this adorable story!