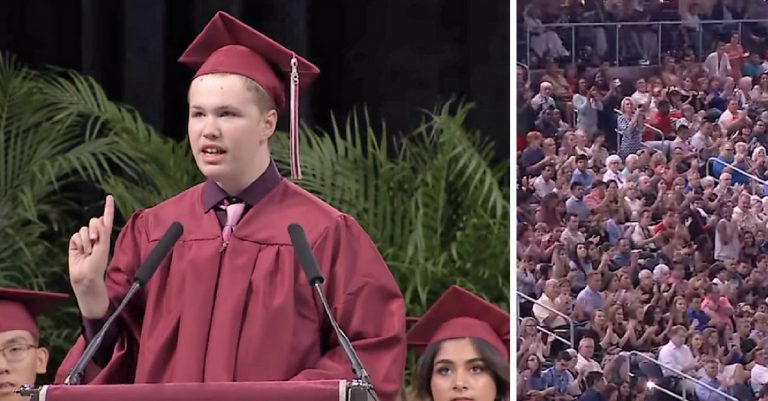 A teen in Texas surprised a crowd at his high school graduation when he finally spoke. Sef Scott, 17, has autism and generally doesn't speak more than a few phrases. He also generally doesn't speak unless he is prompted. While he does have the ability to speak and has the same vocabulary as other kids his age, he generally just responds or recites movie lines, says his mother, Vicki Scott.
Vicki has spent his entire life hoping that he would say more. Vicki and her husband realized their son had a learning disability when he was 2 years old and at 4, Sef was diagnosed with autism.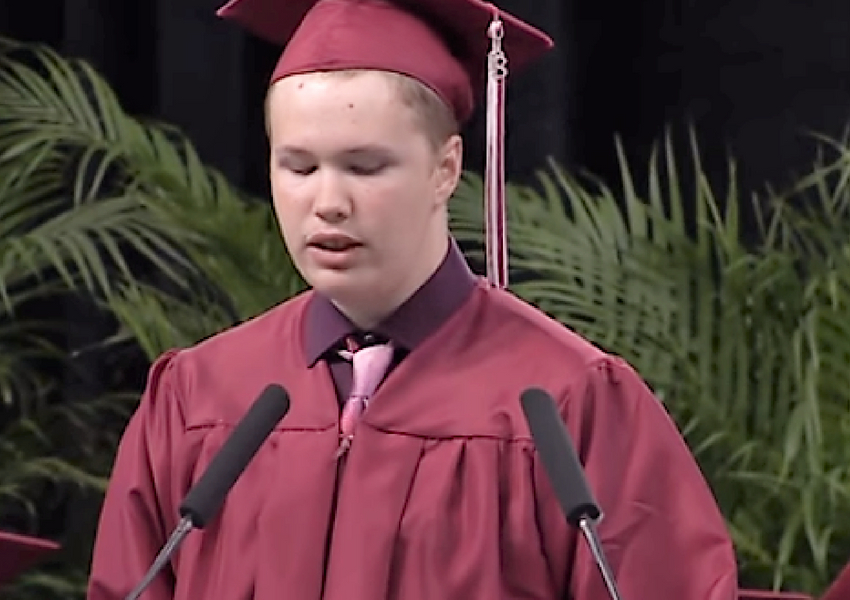 Vicki always worked hard to get Sef to speak up when he needed to. He would often just hand her a glass and she knew what he wanted, but she wanted to help him so she always encouraged him to ask for what he wanted.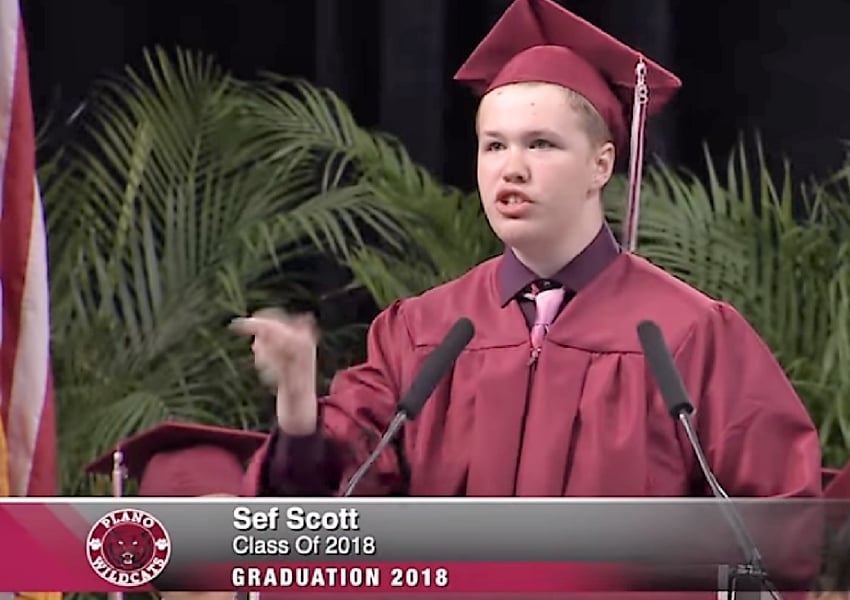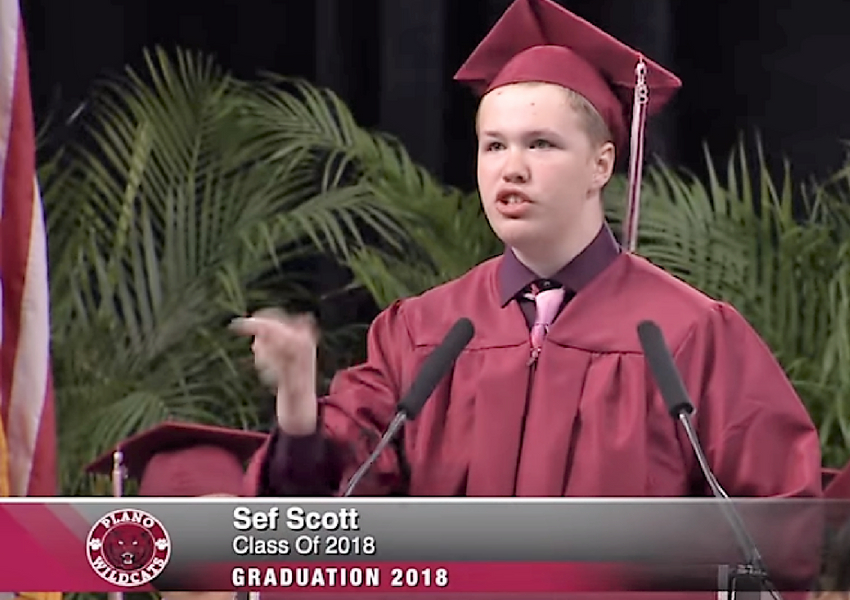 When Vicki realized that any student could audition to give a speech at graduation, she asked Sef if he wanted to, unsure of what his answer would be. Vicki says that Sef jumped up and very loudly said "yes". She couldn't believe it!
Sef and his younger brother Sim worked on the speech together for weeks. Sef was picked to speak in front of 1,300 seniors and their families. Watch the video to hear Sef's heartwarming speech to his classmates. He speaks about being kind, something we can all learn from.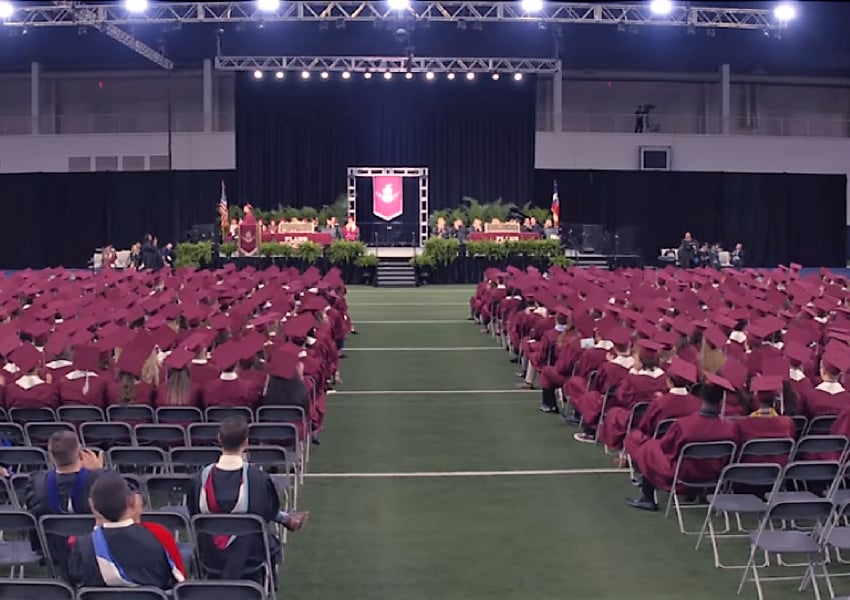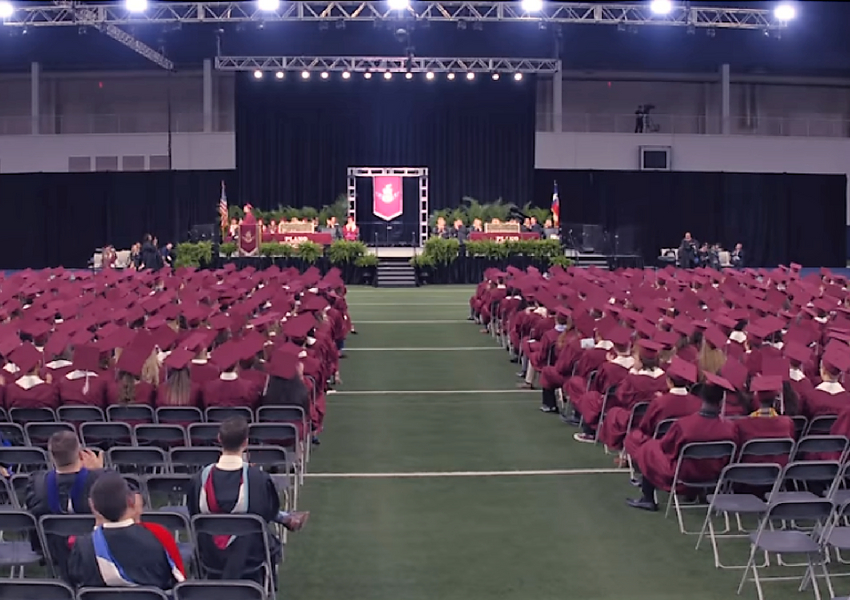 Vicki said the crowd reacted very positively and she was moved to tears. There has also been a lot of good feedback on the video and she hopes that it will give hope to other kids and families dealing with non-verbal autism and other learning disabilities.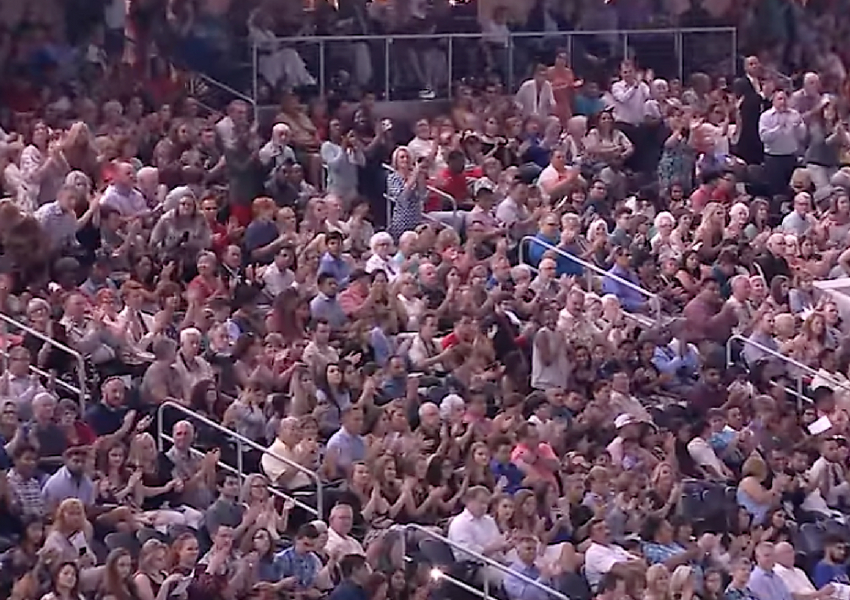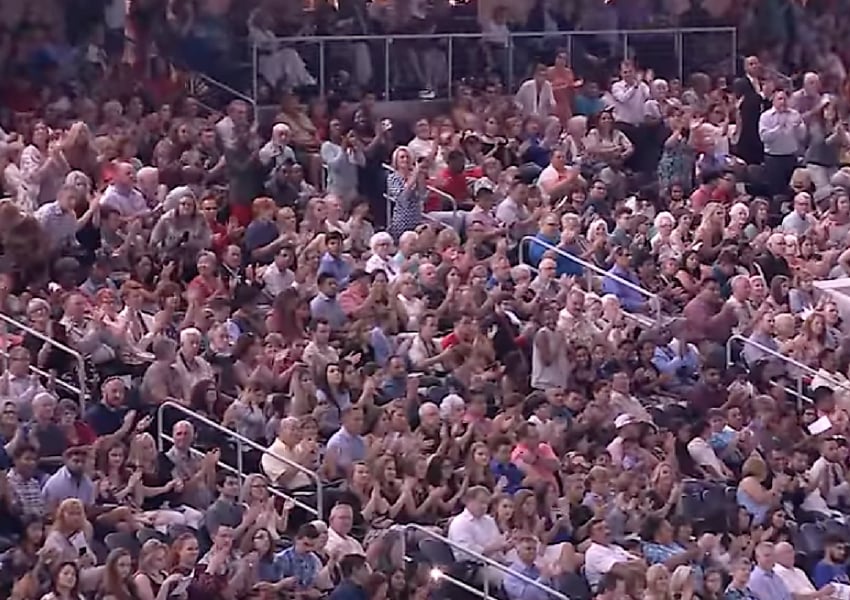 Vicki hopes that Sef will continue to find his voice and continue to grow. She is very proud of the man he has become.
According to the U.S. Centers for Disease Control and Prevention, one in every 59 children are on the autism spectrum and about 25 percent are non-verbal.
What do you think of the viral heartwarming video? Did it inspire you? If you enjoyed this article and video, please SHARE with a friend!