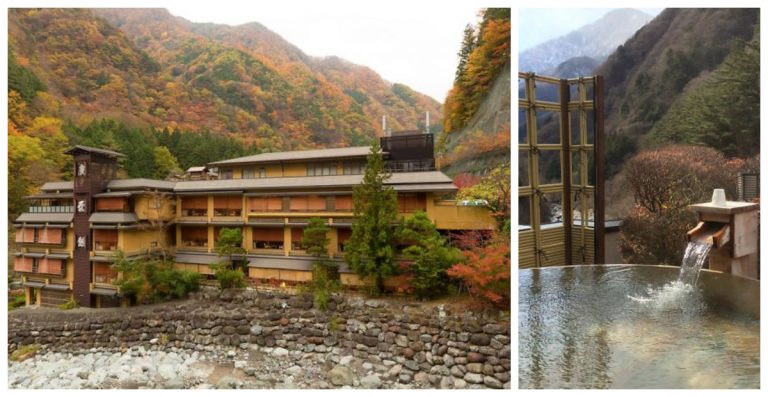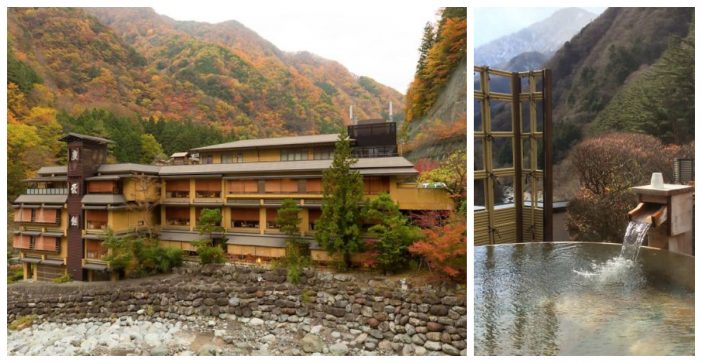 The world's oldest hotel currently runs as a hot-spring in Japan, called the Nishiyama Onsen Keiunkan. This hotel has been in business since 705 A.D. and has been passed down through 52 generations of the same family. It is officially recognized by the Guinness Book of World Records as the world's oldest hotel still in business.
The guest list of the hotel is pretty stacked, including high-ranking politicians to samurai. It's no secret as to why the guests of the hotel would want to visit. The hot springs aspect of the hotel has been in session since the original opening.
The world's oldest hotel, Nishiyama Onsen Keiunkan, has been in business for over 1000 years. It's been run by 52 generations of the same family! Here's what it looks like today: https://t.co/rEtrEXRQNE

Which historic hotels are near you? #Japan #history pic.twitter.com/j92WJs38IK

— Japan Embassy Canada (@JapaninCanada) July 15, 2018
A man named Fujiwara Mahito founded the hotel and the descendants of his family line have been taking care of the hotel ever since. The hotel has had constant renovations and modernizations over the years, but it still stands as majestic as ever, nodding to the older ages.
While the hotel is not particularly large, containing 37 rooms total, it's absolutely beautiful. It starts at $470 per night.
What's for dinner in Japan? Last night Global @Delbarton young men dined at traditional 'ryokan', a Japanese inn that has existed since 8th century A.D. during the Keiun period, when the world's oldest hotel, Nishiyama Onsen Keiunkan, was created in 705 A.D. おいしい= delicious! pic.twitter.com/edQjvcIit3

— Delbarton School (@Delbarton) June 15, 2018
The hotel is a short drive away from Mount Fuji and you can also hear the sound of the river flowing from the front of the hotel. Breakfast is served in your own room and visitors can also drink the hot spring water.
Additionally, you can also take "open-air baths" and literally take a bath outside with a view of the scenery. It certainly sticks to Japanese tradition.
The world's oldest continuously running business is a hot springs hotel in Japan that's run since 705 A.D. pic.twitter.com/R1n0nYAfyO

— Mamas Uncut (@MamasUncutQA) July 13, 2018
People are loving the world's oldest hotel and are putting it on their bucket lists to visit.
when i get to go back to japan, I will add it to the list of things to see.

— Ron (VA3FUC) (@CanadianMakerpr) July 15, 2018
Some people have already made their reservations for a visit! They're definitely in for a treat.
My honeymoon seemed like a good excuse to remedy that. We'll be spending a night there and also a night at Nishiyama Onsen Keiunkan, the #WorldsOldestHotel, certified by Guinness World Records (@GWR). It's a 1,300-year-old inn that's been run by the same family for 52 generations

— Joshua Meyer (@TheGaijinGhost) July 5, 2018
It's also even standing as an inspiration for creative ideas! Will we have a story about the world's oldest hotel soon?
Yay. 😀

Also, random, but I just learned that the world's oldest hotel opened it's doors in 705AD and has been in the same family for 52 generations. So many story ideas….

— Elsie Marblewood (@ElsieMarblewood) July 17, 2018
Be sure to SHARE this article if you find the world's oldest hotel interesting!