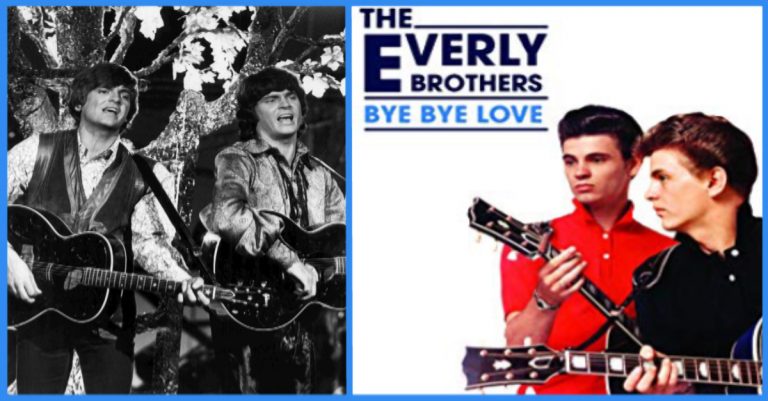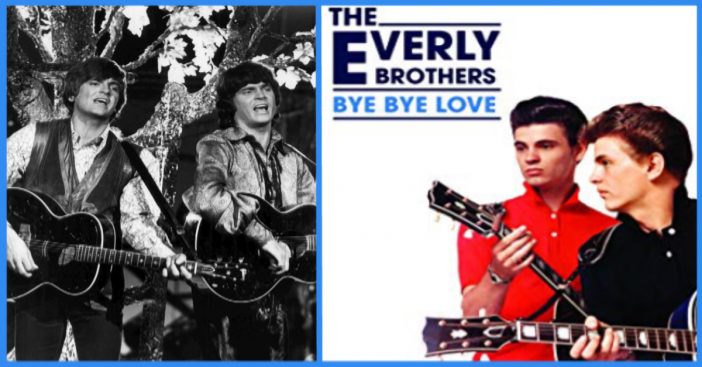 About 30 other artists had previously rejected this song before The Everly Brothers recorded it. It became their first hit in both the UK and US. Don and Phil's father, Ike, and mother, Margaret, were musicians and the brothers cut their performing teeth alongside their parents in a combo called the Everly Family. The band had a radio show on KMA and KFNF in Shenandoah, Iowa in the 1940s, while touring in the south and the midwest.
Family friend Chet Atkins helped the Everly Brothers secure their first recording contract with Columbia Records. However their first single, "Keep A' Lovin' Me," flopped and the label dropped them.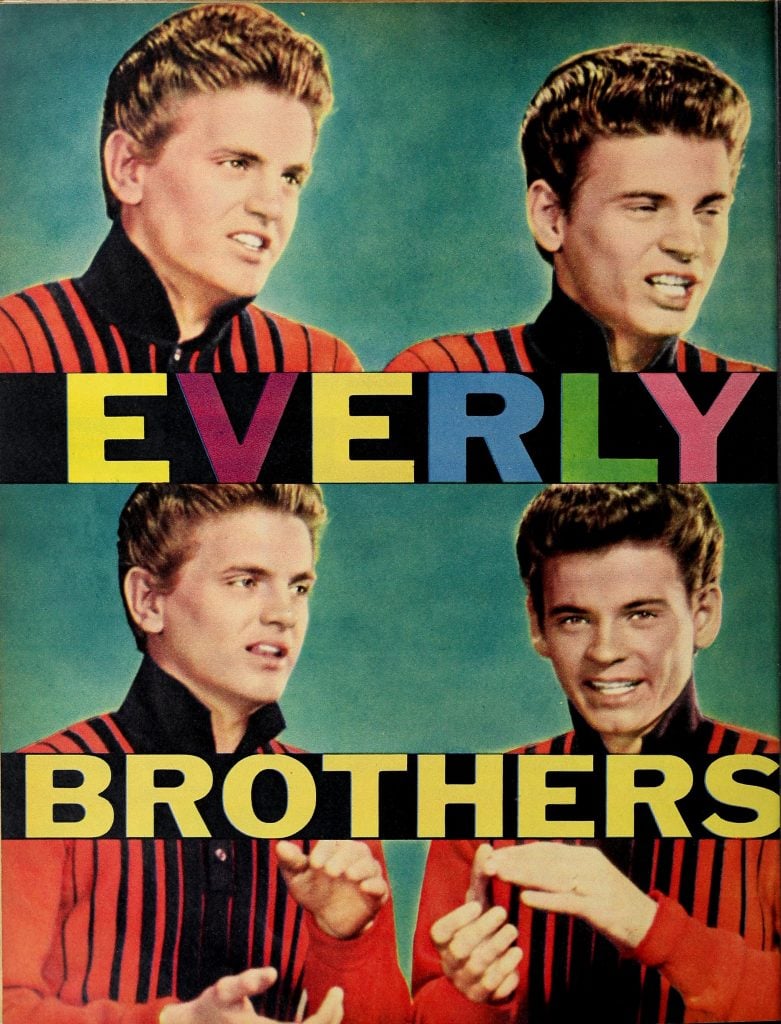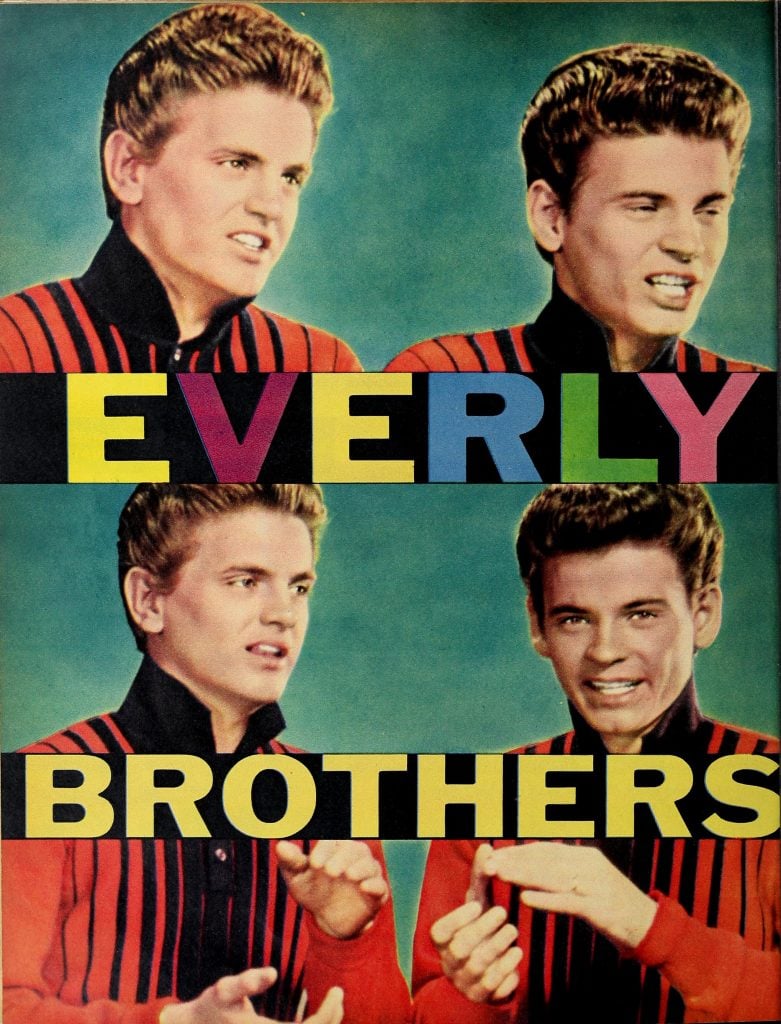 Atkins continued to encourage the brothers, and helped them get a deal with Acuff/Rose as songwriters. Soon afterwards, Wesley Rose introduced them to Archie Bleyer, who was looking for artists for his Cadence Records label. The Everlys signed to Cadence and their first single, "Bye Bye Love," topped the Country charts, and reached #2 on the Pop charts. The Everly brothers toured extensively with Buddy Holly during 1957 and 1958. Phil Everly was one of Holly's pallbearers at his funeral, although Don did not attend.
The Everlys switched from the Cadence label to Warner Brothers in 1960, for a deal which was reputed to be the first million-dollar contract in music history. The Everly Brothers charted 31 singles on the Hot 100, including four number ones: "Wake Up Little Susie," "All I Have to Do Is Dream," "Bird Dog" and "Cathy's Clown." The latter was the first single to top the US and UK charts simultaneously.
(source)
"Bye Bye Love" by The Everly Brothers
Bye,bye love
Bye bye happiness, hello loneliness
I think I'm-a gonna cry-y
Bye bye love, bye bye sweet caress, hello emptiness
I feel like I could di-ie
Bye bye my love goodby-eye
There goes my baby with-a someone new
She sure looks happy, I sure am blue
She was my baby till he stepped in
Goodbye to romance that might have been
Bye bye love
Bye bye happiness, hello loneliness
I think I'm-a gonna cry-y
Bye bye love, bye bye sweet caress, hello emptiness
I feel like I could di-ie
Bye bye my love goodby-eye
I'm-a through with romance, I'm a-through with love
I'm through with a'countin' the stars above
And here's the reason that I'm so free
My lovin' baby is through with me
Bye bye love
Bye bye happiness, hello loneliness
I think I'm-a gonna cry-y
Bye bye love, bye bye sweet caress, hello emptiness
I feel like I could di-ie
Bye bye my love goodby-eye
Bye bye my love goodby-eye
Byebye my love goodby-eye
Bye bye my love goodby-eye
Bye bye my love goodby-eye
RELATED: Everly Brothers: "All I Have To Do Is Dream"