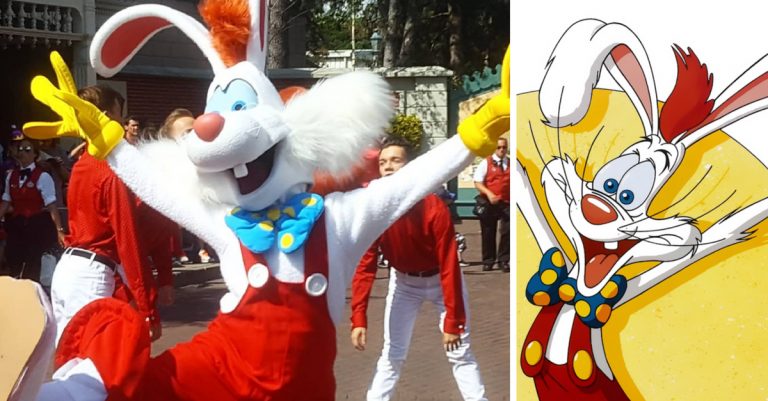 Who Framed Roger Rabbit premiered on June 22, 1988, and actually had the highest budget of any film at that time. The budget was $70 million (it would be around $150 million today). It held the title of the highest budget until 1991!
It was a great animated film. If you love the movie, here are some facts you may not know about Who Framed Roger Rabbit.
1. There is a creepy fact about Christoper Lloyd's character Judge Doom
https://www.instagram.com/p/Be39io-HE3T/?tagged=judgedoom
He never blinks while on screen. This helps make him even more terrifying.
2. The credits are over 10 minutes long
https://www.facebook.com/1025539750791546/photos/a.1025540084124846.1073741825.1025539750791546/1025540090791512/?type=3&theater
Do you ever watch credits after movies? Well, Who Framed Roger Rabbit had the longest closing credit reel upon release. It ran for over 10 minutes. Even with the long credits, they never give credit for Jessica Rabbit's voice actor, Kathleen Turner.
3. They originally wanted other actors for the role of Eddie Valiant
https://www.instagram.com/p/BkUt2I2lsRC/?tagged=eddievaliant
They originally wanted Harrison Ford to play Eddie Valiant, but he was too expensive. Other actors who missed out on the role or turned it down were Bill Murray, Eddie Murphy, Chevy Chase, Robert Redford, Jack Nicholson, Sylvester Stallone, Wallace Shawn, Ed Harris, Charles Grodin, and Don Lane. Wow!
4. The cartoons were modeled after other famous people and cartoons
https://www.instagram.com/p/Bk5IH9dho9l/?tagged=jessicarabbit
Roger Rabbit was inspired by Looney Tunes and Disney characters. His overalls are meant to look like Goofy, his gloves are like Mickey's and his bow tie looks like Porky Pig's. Jessica Rabbit was inspired by real-life influences such as Lauren Bacall, Rita Hayworth, and Veronica Lake.
5. The movie features over 140 iconic cartoon characters
https://www.instagram.com/p/BkzasLYjnQf/?tagged=rogerrabbit
In the movie, you'll see Mickey Mouse, Bugs Bunny, Betty Boop, Woody Woodpecker, and many, many more. Do you remember all of them?
Do you love the movie Who Framed Roger Rabbit? If you liked this article, please SHARE with a friend who loves this movie!