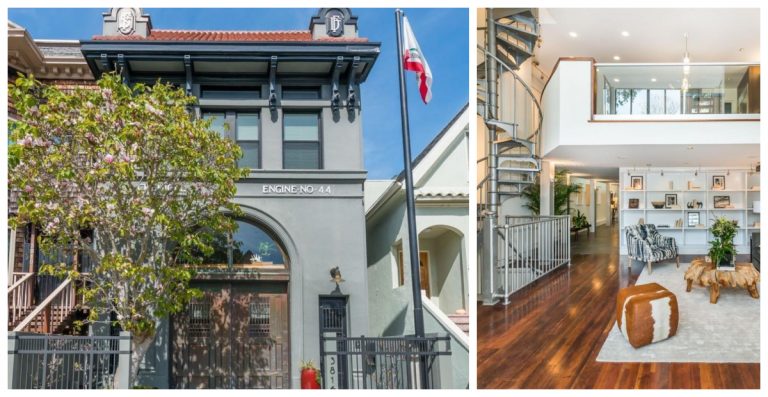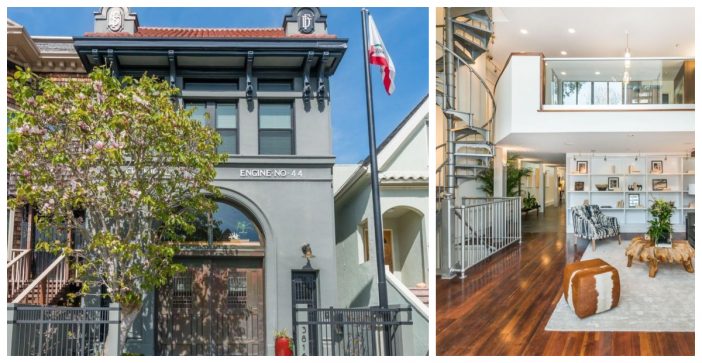 A firehouse that was built in 1906 has been turned into an absolutely breathtaking mansion. It holds contemporary redesign with nods to the old firehouse in certain aspects. The house was put on the market for $6,094,636 and sold for $5,325,000. As far as we're concerned, it was definitely worth the $6M!
Standing tall in San Francisco, CA, the original 44 Engine firehouse was turned into a 4-story, 4-bedroom, 5-bath modern-style home. The outside of the house definitely looks like a more modern-day design of a firehouse with a homestyle twist. We couldn't be more obsessed with how it looks inside!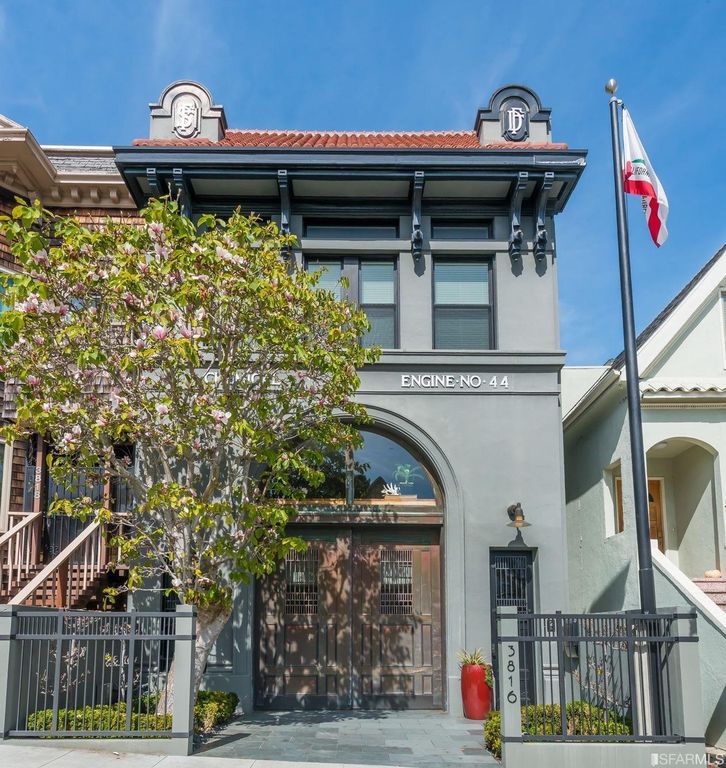 The inside features only one of the living room spaces with a medium-brown hardwood flooring and a metal spiral staircase. All of the living spaces in the house are complete with a beautiful sofa seating area. The stairs lead upwards to the original windows of the firehouse and a lookout tower overseeing the roofs of the Noe Valley. Did we mention there's also an elevator in the house?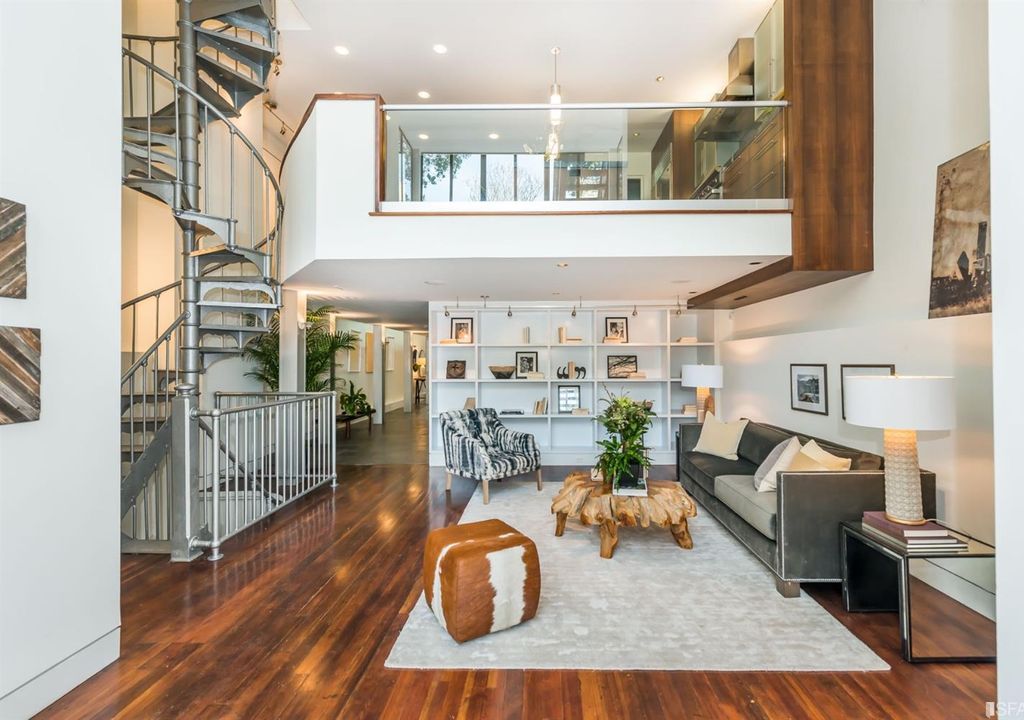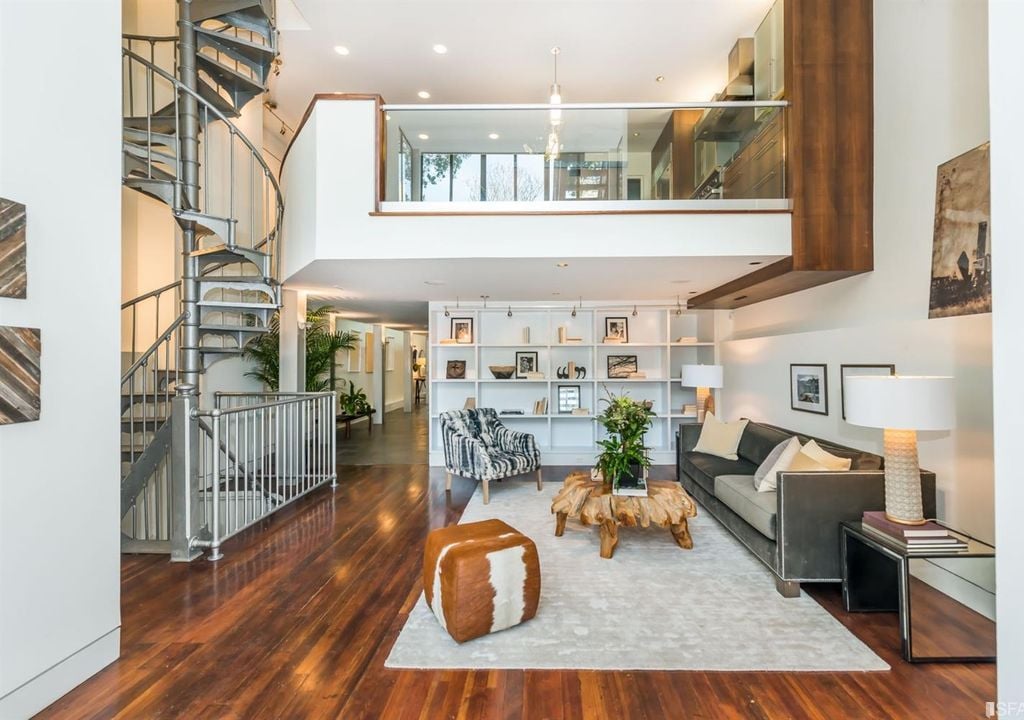 The kitchen is one of the best rooms in the house! The island is complete with a hardwood body and a granite countertop. It seats three people. The kitchen is complete with all of your essentials – oven, sink, refrigerator, etc.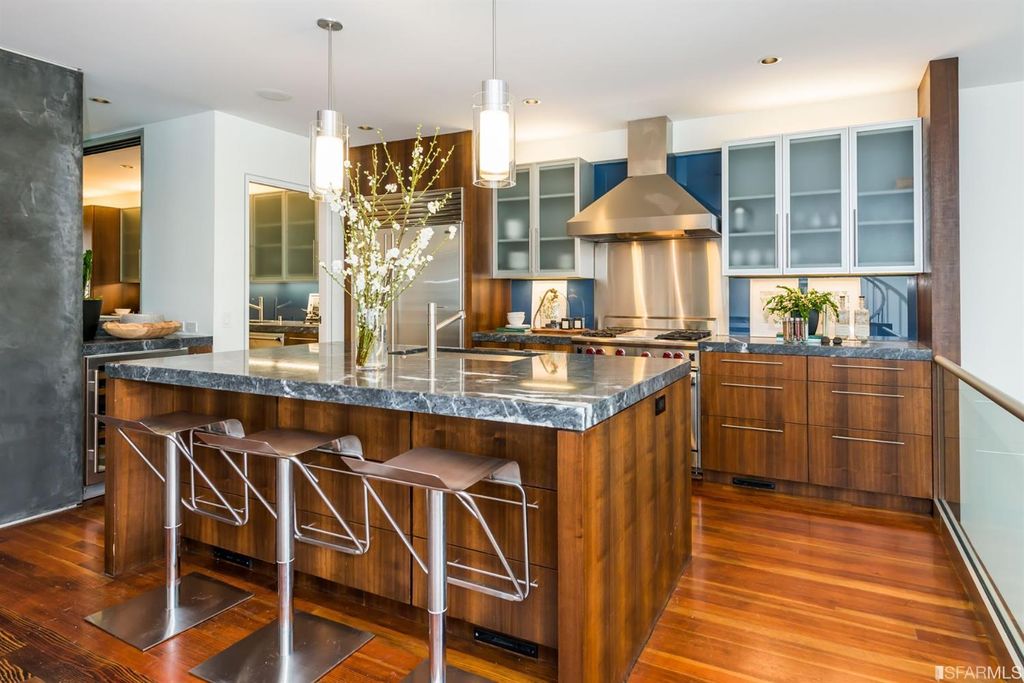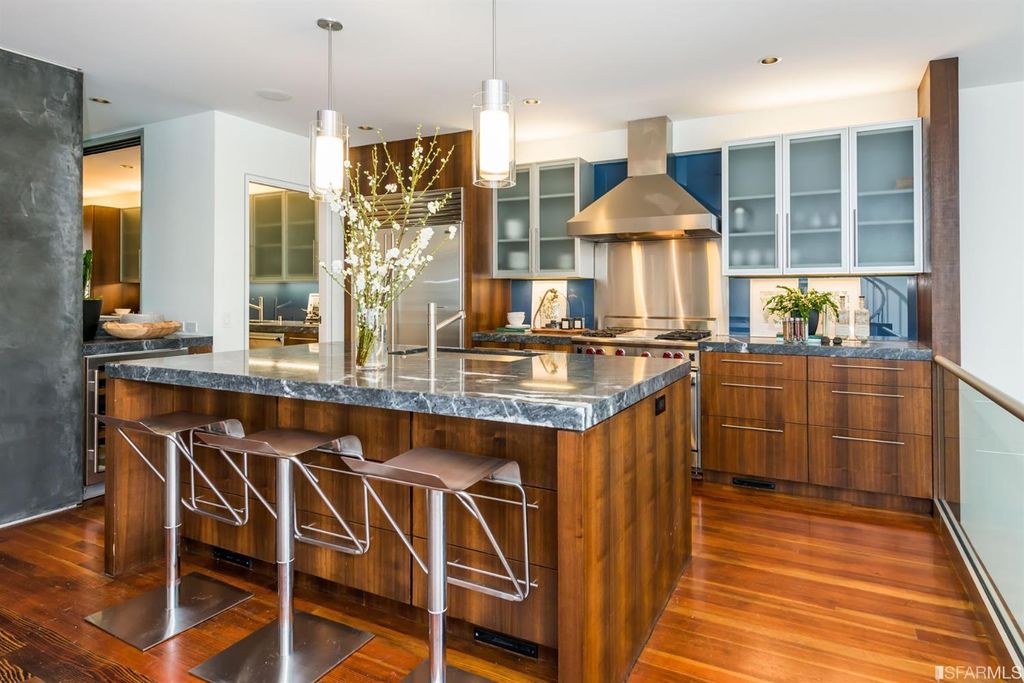 The bedroom is another fan favorite. The bedrooms are also complete with the hardwood flooring, additional seating areas, a flat-screen TV, and huge windows overlooking the rooftops. It makes for an absolutely stunning view and perfect, natural lighting!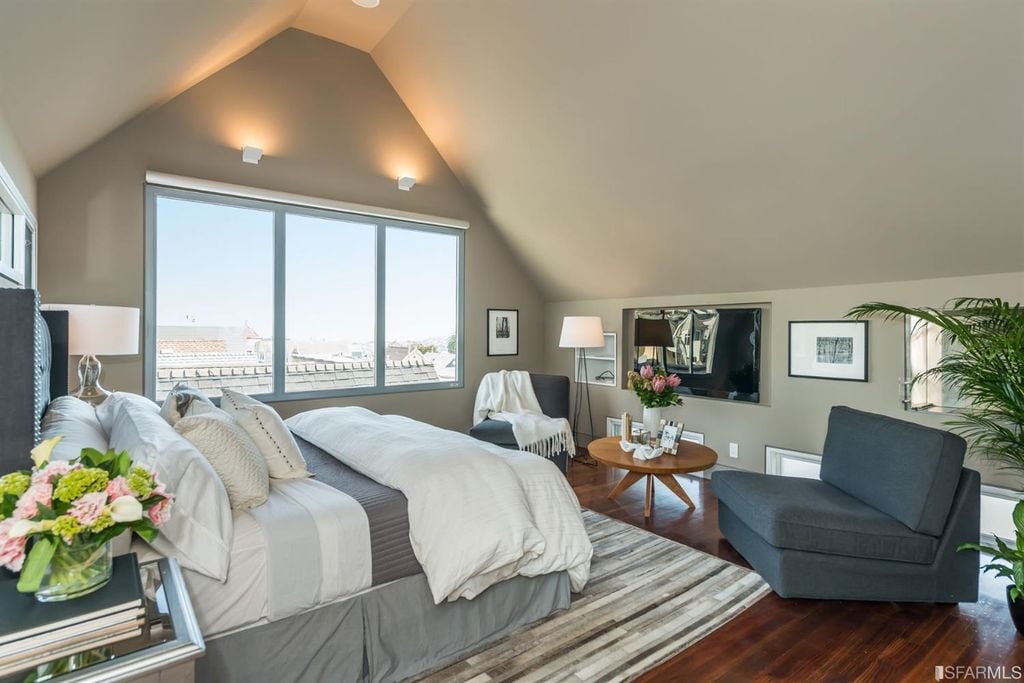 The full baths are absolutely to die for as well! It features a huge bath in addition to a walk-in shower. The bathroom is accompanied by two large windows for lighting purposes.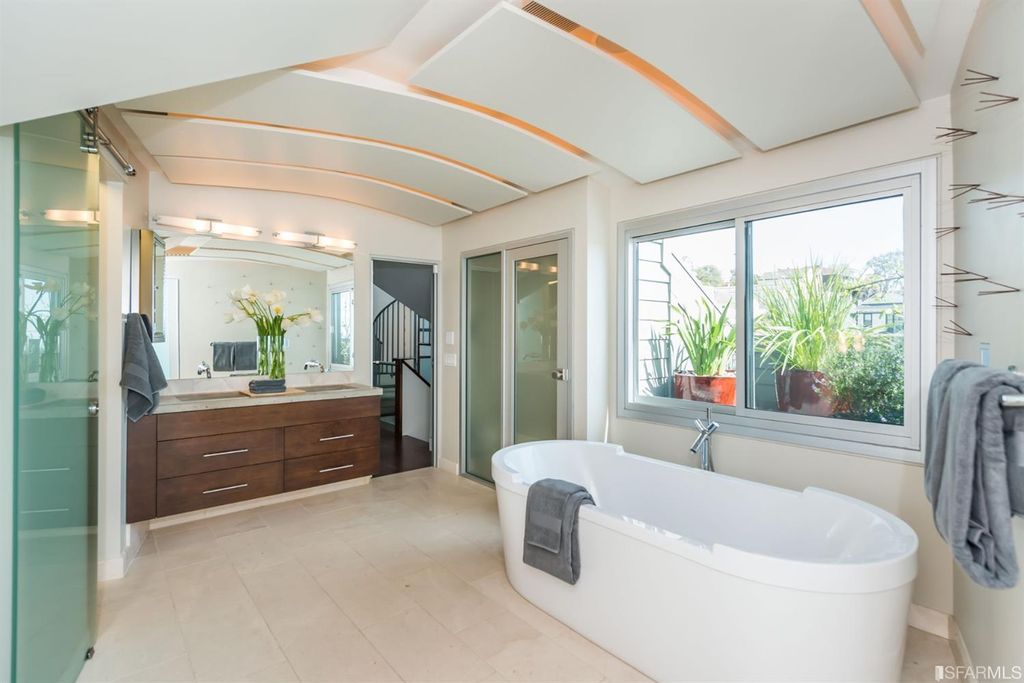 Lastly, one of the best features of the house is the outside balcony overlooking the rooftops with adequate sunlight. It's the perfect spot for hanging out, lounging around, and getting some sun!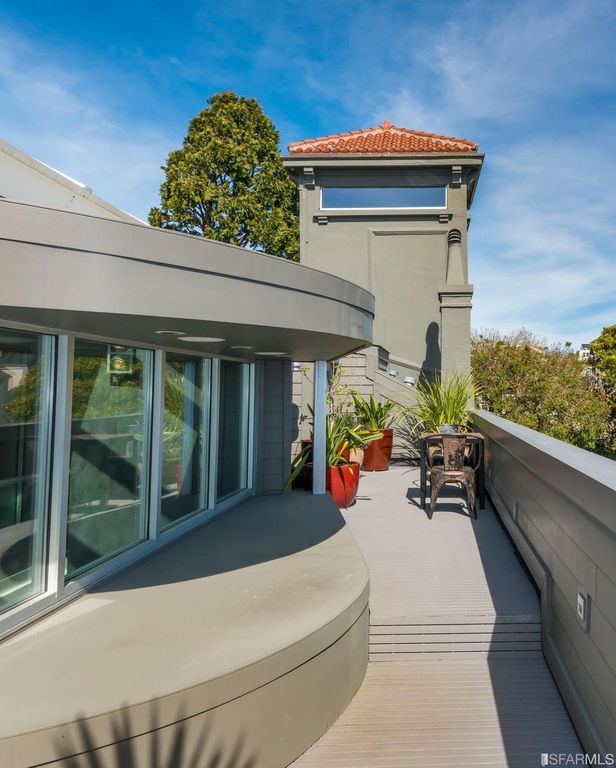 Not only is this house absolutely beautiful, but it's also within walking distance of everything in town!
Be sure to SHARE this article if you would live in this house!