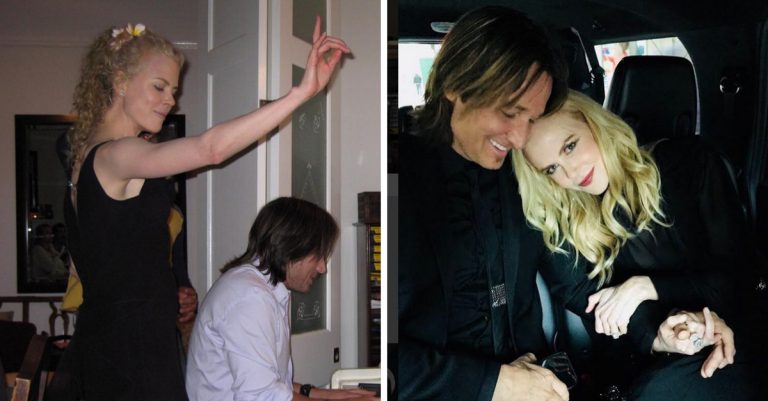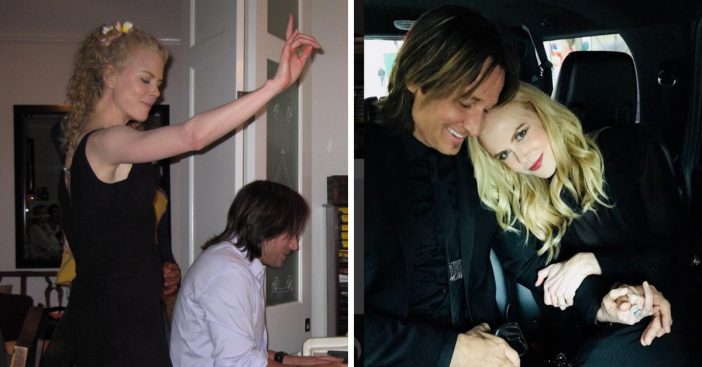 On Monday, June 25, 2018, Nicole Kidman and Keith Urban celebrated 12 years of marriage. Both of them posted loving words to each other on Instagram and the pair seems as in love as they did on their wedding day.
Nicole shared some rare footage from their wedding day with a video that shows glimpses of the church they got married in. The church was in Australia, Nicole and Keith's home country. It is called Cardinal Cerretti Memorial Chapel on St Patrick's Estate in Manly, Australia, a suburb of Sydney and it looks beautiful. The video also shows the two kissing and looking very much in love.
https://www.instagram.com/p/BkeOI0ZgPMW/?taken-by=nicolekidman
There is also footage of Nicole's ride to the chapel in a vintage Rolls-Royce. She wore a gorgeous Balenciaga gown.
Keith shared a cute candid photo of the two where Keith is playing the piano and Nicole is dancing to the music. He writes in the caption, "12 years of celestial synergized soul dancing. Happy anniversary Babygirl!!! I love you SO much. – KU"
https://www.instagram.com/p/BkdsZFbl406/?taken-by=keithurban
Their wedding was covered by the press all over the world at the time, but they didn't let us see much of the big day at the time.
https://www.instagram.com/p/BjYakzVAhFj/?taken-by=nicolekidman
In their early years of marriage, people weren't sure if they would last. Four months after their wedding, Nicole staged an intervention for Keith and he went to rehab for the third time in his life. Luckily for both of them, he got sober and their marriage seems better than ever these days.
https://www.instagram.com/p/BifZLjAFDFA/?taken-by=nicolekidman
Nicole and Keith have two daughters together, Sunday Rose, 9, and Faith Margaret, 7.
Keith recently released a new album called GraffitiU and is on tour promoting his new songs. Nicole stars in the popular show, Little Big Lies.
https://www.instagram.com/p/BiAFAh9FBUC/?taken-by=nicolekidman
Do you remember following this couple and reading about their wedding back in 2006? Check out the video below to see more from their wedding!
If you enjoyed this article, please SHARE with a friend!