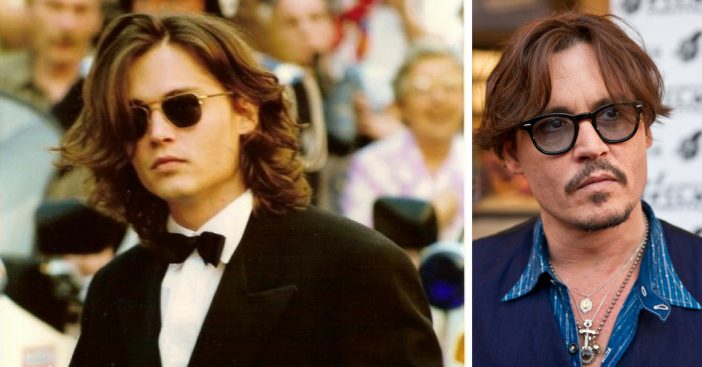 Johnny Depp is known for playing many different characters and being a somewhat strange character in real life. It has been rumored for many years that he does not memorize his lines for movies, but uses an earpiece while acting.
In a recent interview with Rolling Stone, he actually confirmed that he uses an earpiece while acting. He also defended this practice and denied that he can't memorize lines.
He says that he can remember his lines but using an earpiece lets him act with his eyes. He shares that there are so many loud noises and distractions going on while filming many of his intense action movies. Having the lines fed to him using a sound engineer allows him to live in the moment and lets him have truth in his eyes.
He also says that if he can't act with his eyes, it won't matter what his words say. Whatever he is doing, clearly it is working. He has starred in many major films such as the Pirates of the Carribean franchise, Edward Scissorhands, and"Blow. He has 86 credits currently on his IMDB page and is called one of the most versatile actors of his time.
Kirsten Dunst was the first to reveal that he uses an earpiece in 2008. However, she assumed he was listening to music while he acted.
The Rolling Stone piece called "The Trouble with Johnny Depp" also covered his lawsuits, marriages, bizarre behavior and how he spends over $30,000 a month on wine. That's a lot of vino!
What do you think about Johnny Depp listening to his lines while he acts and using an earpiece? And what do you think about Johnny Depp and his movies in general?
If you found this article interesting, please send to a friend who loves (or hates) Johnny Depp!