83-year-old Des Manahan is taking makeup lessons to help his wife do her makeup. Talk about relationship goals!
His wife, Mona Manahan, struggles with doing her own makeup as she's losing her eyesight. Her husband of 56 years, Des, is now taking lessons so he can apply it for her every day. The story of how this all happened is beautiful.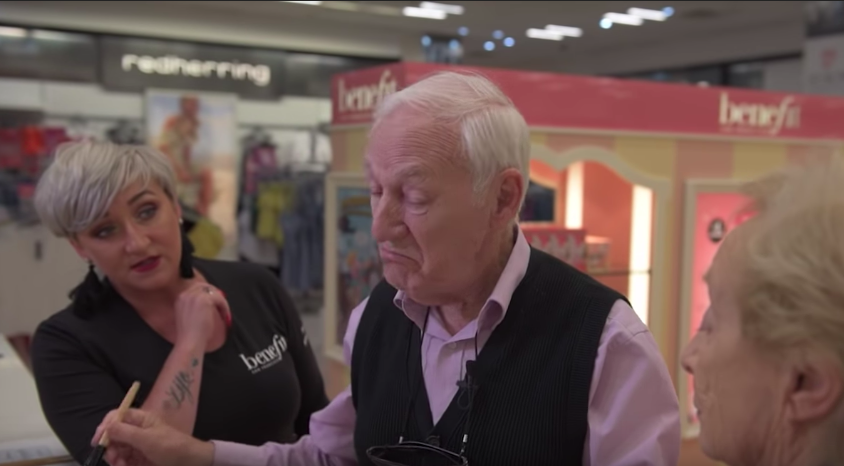 It all started when Mona was getting a beauty tutorial done by a makeup artist with Benefit Cosmetics. Des was standing nearby, watching the lesson, and teasing the makeup artist about how he could do a better job.
"I started messing with her and I said, 'Look, you've got it crooked there, you did this wrong,' joking her," Des told TODAY. "And then she just handed me the brushes and said, 'Well, you do it.' So I started to do a little bit with it."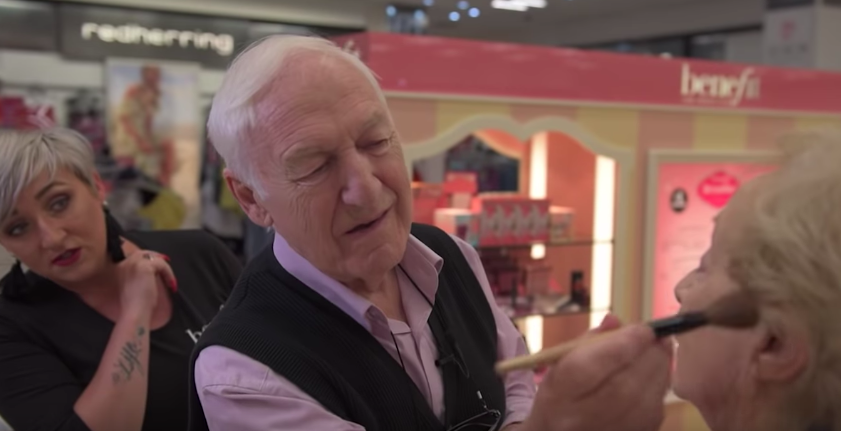 Turns out he was actually pretty good at it. Not only that, but he enjoyed doing his wife's makeup so much that he kept coming back for lessons! Des learned how to apply lipstick, blush, and more. Additionally, he started becoming more familiar with the products and began choosing them on his own and trying different techniques. He loved every minute of it!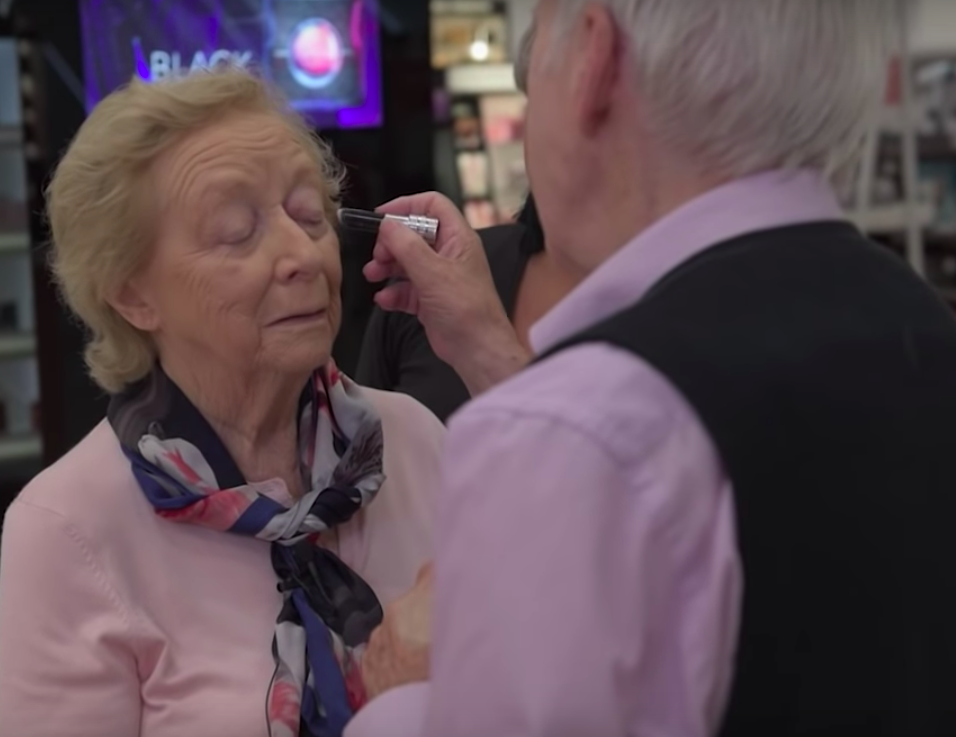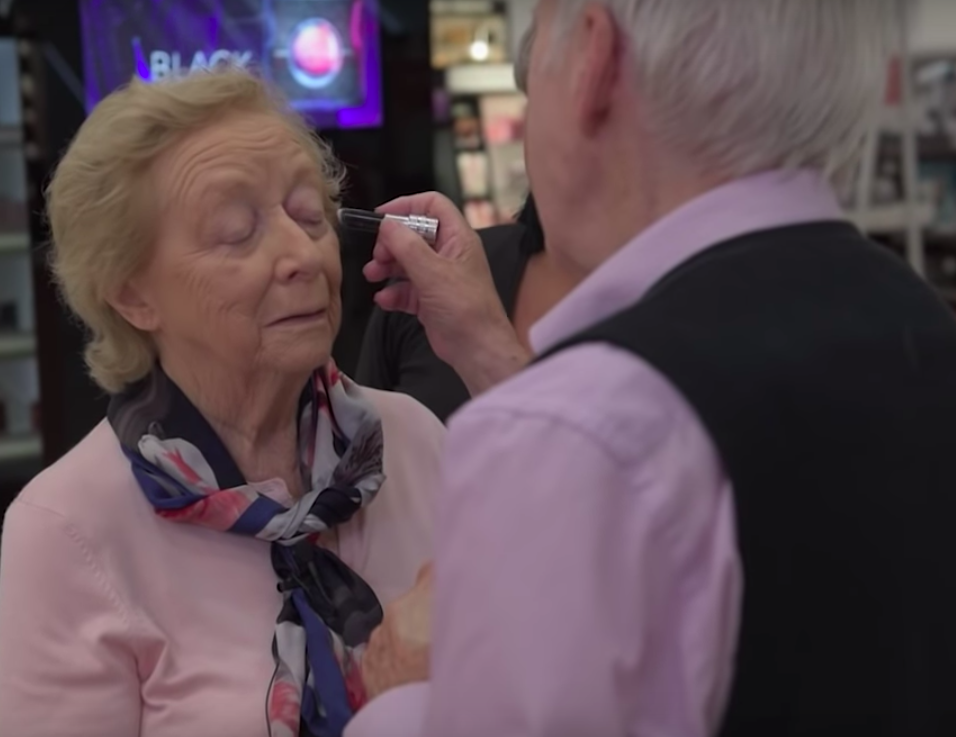 Des states that he tries not to go for a heavy-duty look. He says that his wife's skin is so far that less is more. They all found out that Des is very skilled at doing Mona's eyebrows!
The couple appeared on Ireland's The Late Late Show to share their wonderful story. Soon after, their heartwarming story went viral and the Internet fell in love with them!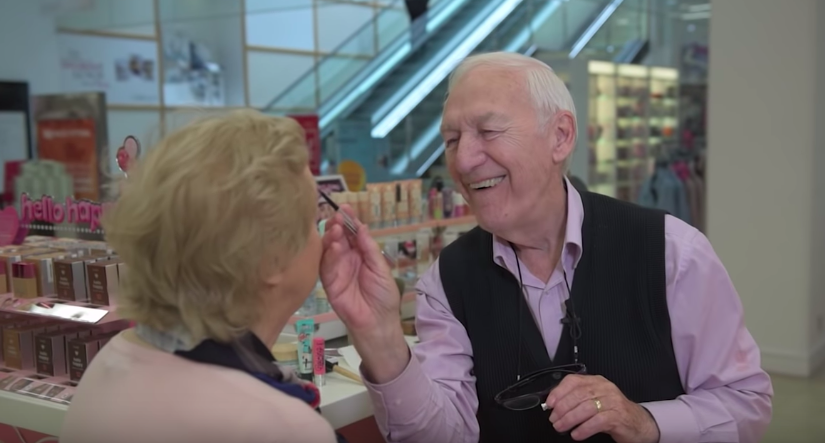 Not long after their story went viral, makeup artist Mario Dedivanovic (from Makeup by Mario) also reached out to the couple. He invited them out to attend one of his master classes.
We couldn't be more in love with these two!
https://www.instagram.com/p/BhTScHSAqN9/?utm_source=ig_embed
Did you love Des's and Mona's touching story of true love as much as we did? Please be sure to SHARE this article with a friend!