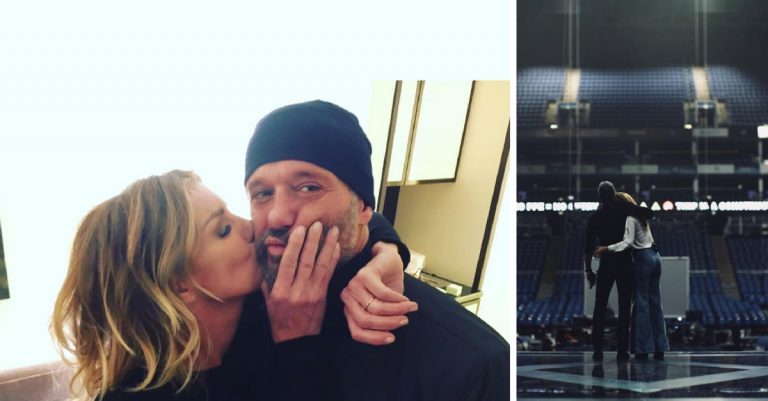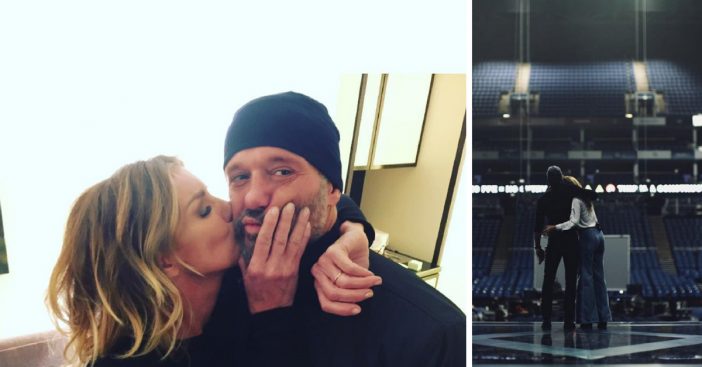 Tim McGraw and Faith Hill have been a country power couple for many years now. They celebrated their 21st wedding anniversary in November 2017. They also released an album of duets and are currently on a tour together.
Fans notice how much in love they are after all this time. They got married in 1996 and they already had thriving solo careers. Some couples in the music business have a hard time staying together, but not these two.
https://www.instagram.com/p/BiPEv6FAvOx/?hl=en&taken-by=faithhill
Even though many things have changed in these 20+ years, the pair says their love and dedication to each other is strengthened by date nights and praying together. They say they always pray together before they open up every show.
https://www.instagram.com/p/Bhr4PK3ASGv/?hl=en&taken-by=faithhill
While touring, they say they have their own routines and their own dressing rooms but they make sure to spend a lot of quality time together. They also always brag about each other's talents on social media and post adorable pictures together.
https://www.instagram.com/p/BbpctlqH28b/?hl=en&taken-by=thetimmcgraw
They also say that as they age, it is less about grand gestures and more about low-key time at home with their kids. They have three daughters together: Gracie, 21, Maggie, 19, and Audrey, 16. How lucky are these three girls that their parents are still so in love?
https://www.instagram.com/p/BgGwVYtAZUV/?hl=en&taken-by=faithhill
When asked about what they did for their 20th wedding anniversary, Tim and Faith said they stayed home and watched TV in their pajamas and it was the best anniversary ever.
https://www.instagram.com/p/BbQcxLnnFaS/?hl=en&taken-by=thetimmcgraw
Their current tour is called Soul2Soul and is touring the world. How amazing must it be for them to travel the world together doing what they love? Fans who have attended the concert say that it is clear how much Faith and Tim still love each other and how much they enjoy performing together every night.
Do you love Tim McGraw and Faith Hill together? Will you go see them in concert?
If you enjoyed this article, please SHARE it with a friend!