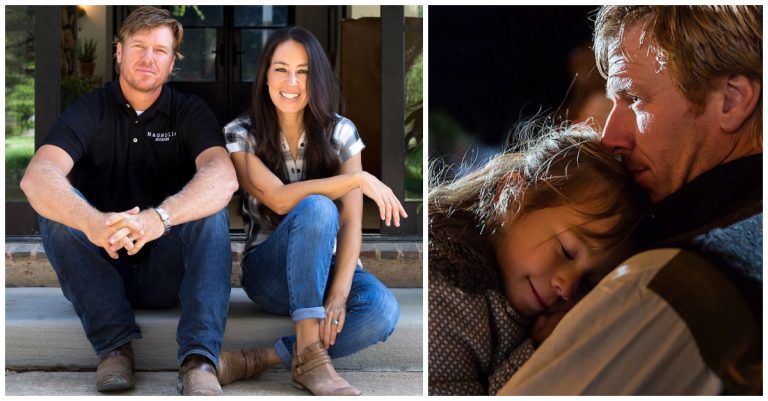 Joanna and Chip Gaines seem like they are everywhere these days. They have stores, home and office collections at Target, books, shows, and — of course — some pretty cute kids. They are also expecting baby number five, a boy, this summer.
This Father's Day, Chip opened up about his experience with fatherhood. What he had to say about being a dad may just bring a tear to your eye and make you think about your own family and kids.
https://www.instagram.com/p/BdeL8apDocP/?taken-by=chipgaines
Chip says he is the luckiest guy ever to be a dad to his kids and that it is his favorite job of all of the things he's juggling these days.
https://www.instagram.com/p/BhIGfSljYWx/?utm_source=ig_embed
Curious about Father's Day traditions in the Gaines household? Chip says that the kids always make him a homemade gift and Joanna usually makes his favorite biscuits. He remembers his first Father's Day and the overwhelming feeling of pride and being thankful to be a dad. He also says that those feelings have only grown stronger with each child.
https://www.instagram.com/p/BK4VKUchWoU/?taken-by=chipgaines
He also says that all of his kids seem to have the entrepreneurial dream and hope to follow in his footsteps. What a proud father he must be!
https://www.instagram.com/p/BbxmgkMnoeH/?taken-by=joannagaines
Chip says that his father instilled the values of hard work in him at an early age and that is what he aims to teach his own children.
https://www.instagram.com/p/vtndLgAe2l/?utm_source=ig_embed
Chip and Joanna have been married for 15 years. They have four kids named Drake, Ella Rose, Duke, and Emmie Kay. Drake is 13, Ella Rose is 11,  Duke is 9, and Emmie Kay is 8. Do you think they are excited to add another baby boy to the mix?
https://www.instagram.com/p/BjdEYo7FUeo/?taken-by=joannagaines
Do you love Chip and Joanna? What do you think of his sweet words about his kids? Are you excited to see photos of the new baby when he is born soon?
If you enjoyed this article, please share it with a friend!