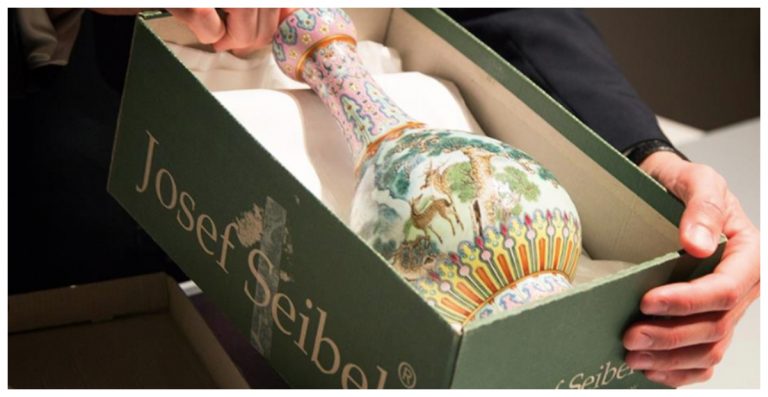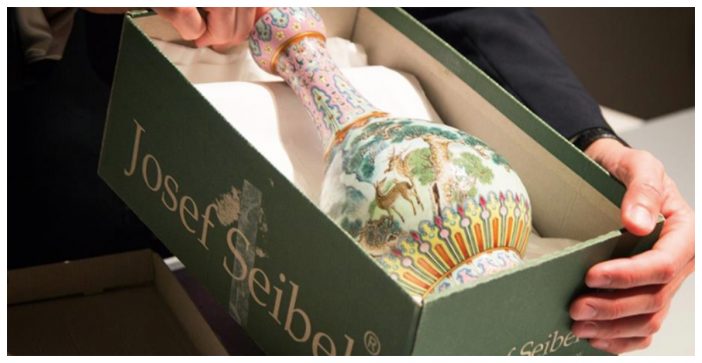 If you're ever doing a little spring cleaning, make sure you check the attic first thing. You never know what you're going to find up there!
An 18th-century Chinese vase was found in a shoebox in the attic of a French family. It sold for 16.2 million euros, which equates to $19 million USD. The piece was finally sold after a bidding war at Sotheby's in Paris. The auction house confirmed that this piece was the highest-selling item ever to be sold at Sotheby's.
https://www.facebook.com/sothebys/photos/a.120687408017445.30420.101894826563370/1678297895589714/?type=3&theater
The vase was found in seemingly perfect condition amongst other Chinese and Japanese items. According to a Sotheby's spokesperson, they had assumed that the piece was of certain value, but they didn't expect it to be worth as much as it sold for. In addition to that, they also had no idea that it was part of the Qian dynasty.
https://www.instagram.com/p/BkWmmlajlYU/?tagged=chinesevase
It was originally made for the Qianlong Emperor, who ruled from 1736 to 1795. Porcelains from this time period were only made in exclusive, rare amounts and are usually housed within museums around the world in this day and age. The only other known Chinese artifact similar to this one is currently housed in Musée Guimet's collection in Paris.
https://www.instagram.com/p/BgYgGMwhfCI/?tagged=chinesevase
According to Town and Country Mag, "This person (the seller) took the train, then the metro and walked on foot through the doors of Sotheby's and into my office with the vase in a shoebox protected by a newspaper. When she put the box on my desk and we opened it we were all stunned by the beauty of the piece."
Truly a magnificent and historical find! Sotheby's in France has not disclosed any information about the buyer, but it's safe to assume that the Chinese artifact is in good hands.
https://www.instagram.com/p/BkPD1YRg7Wi/?tagged=chinesevase
Did you think this ancient Chinese vase was an awesome find? Be sure to SHARE this with a friend if you did!