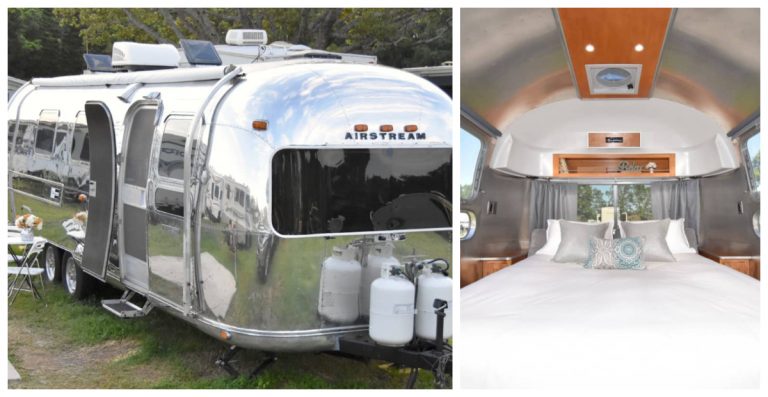 Ever felt like living in a tiny house for a little while with your best friend or significant other? You can! The 1973 Airstream 31' LandShark was recently put on the market for sale, and it's known as "the real Land Yacht," which really makes it stand out from other mobile homes!
If you love to travel, but also want to feel at home while doing it, this RV is for you. Just keep in mind it's going for $68,000.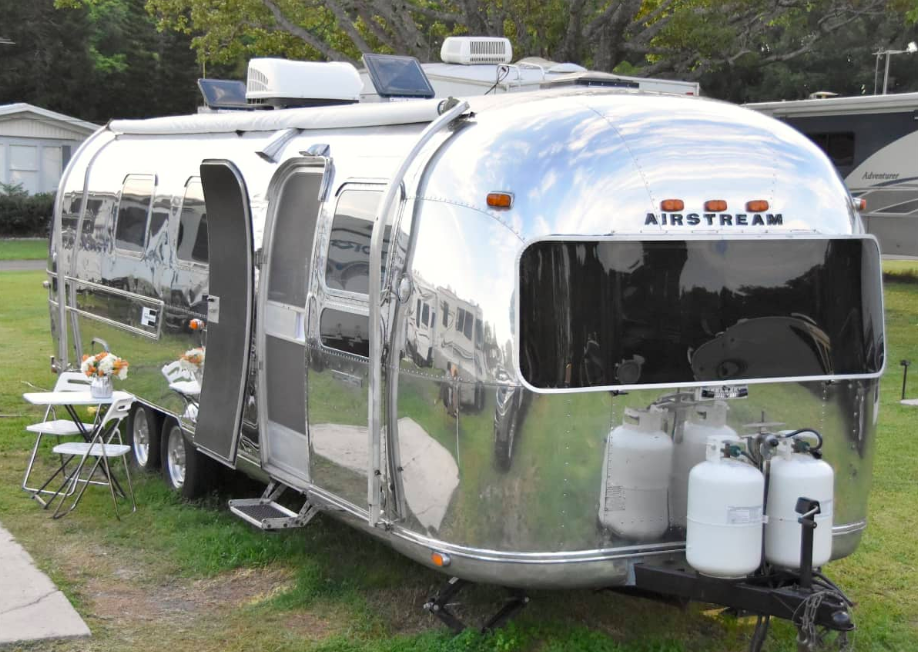 You're probably looking at this RV and thinking, "It really doesn't look that different from any other RV." This is where you stand corrected! Inside is a fully renovated and updated mini-home, equipped with any necessity you'd require in a normal house.
The description on the listing states that it is an RV, "designed for the modern traveler that has been carefully built to find the perfect balance between style, comfort and functionality." It's definitely got a beautiful modern-style look to it!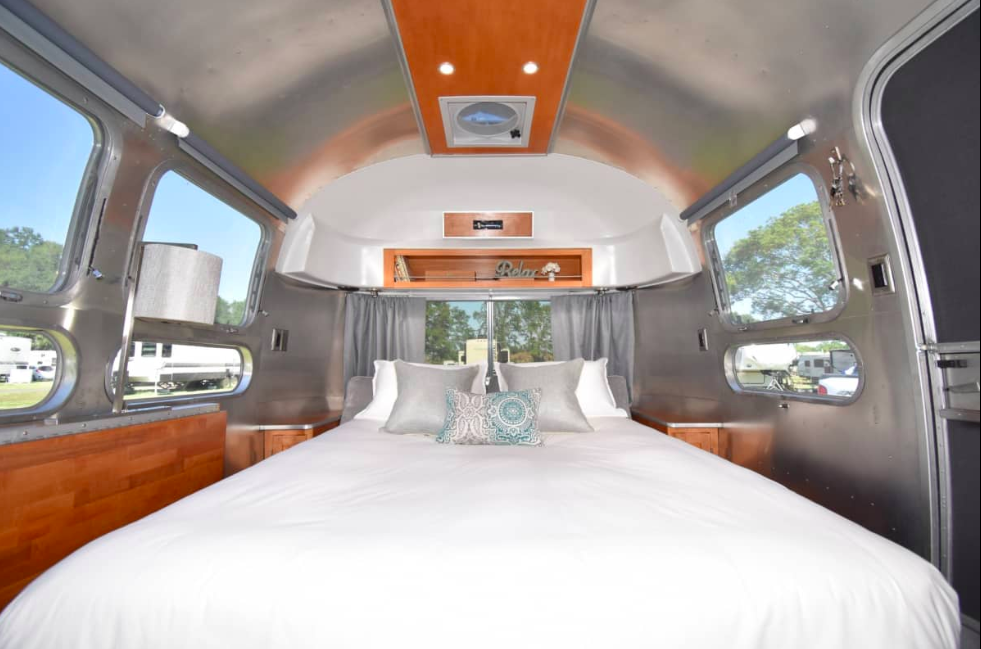 The contemporary home has a full pull-out bed, which then folds back into a cute, living room sofa. The area can be used as a bedroom and a lounge area! It's fully equipped with a flat screen TV as well.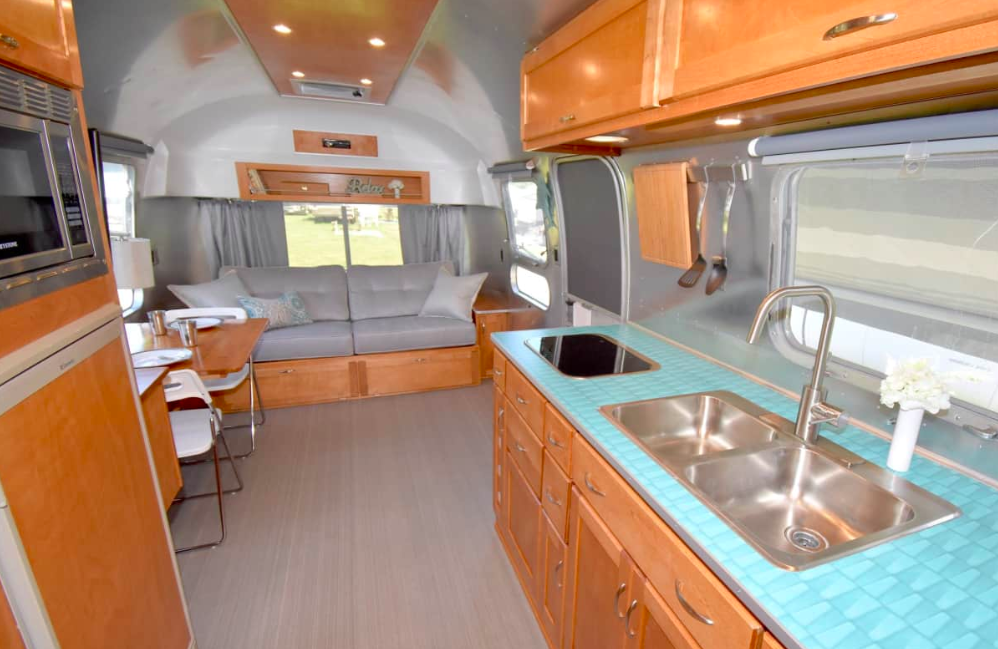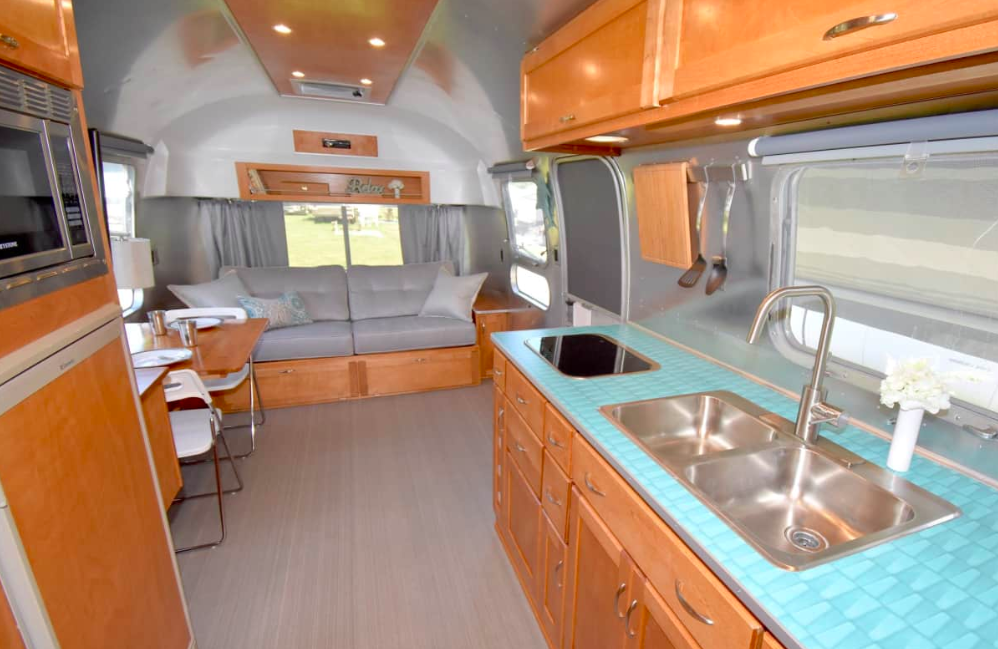 There is also a small eating area in addition to the sink and stove area being right next to each other for optimal convenience. The eating area just so happens to be by the flat screen TV as well if you so wanted to watch television while having your meal!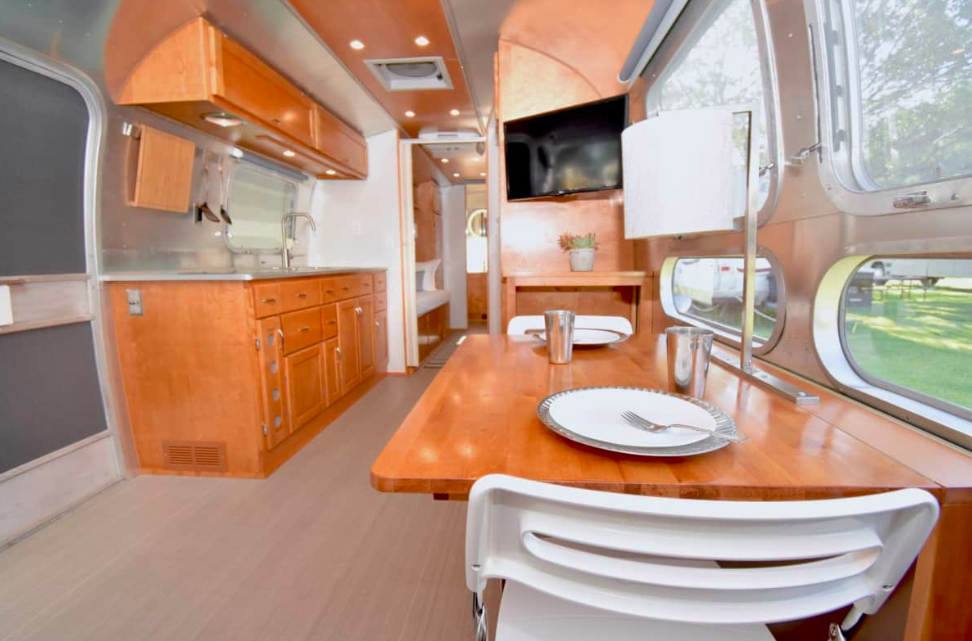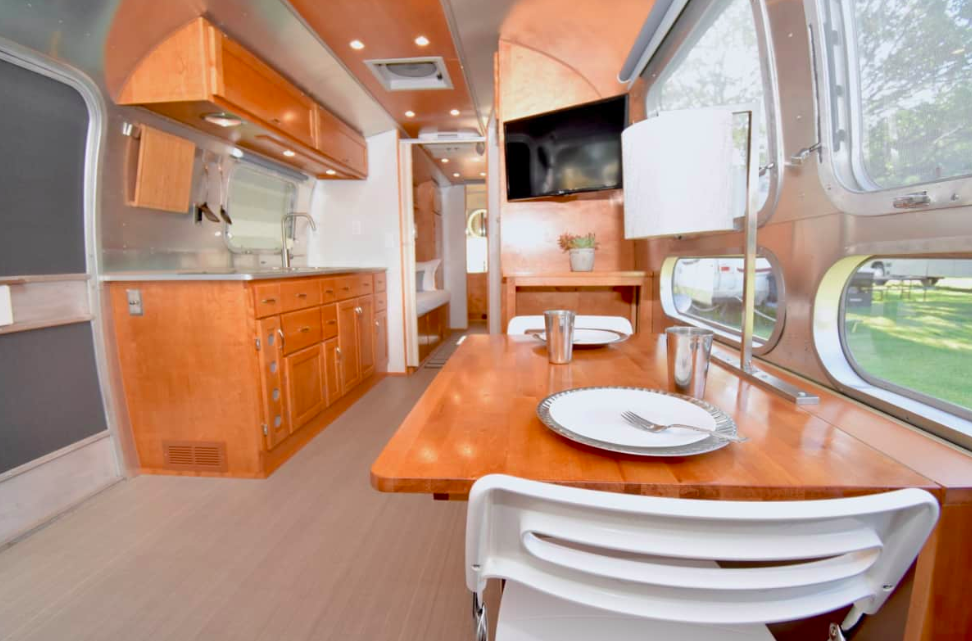 To add on to an already spacious living room, there's an additional hangout area equipped with another TV! It's the perfect area to have handy when you have guests over who may want to lay down and relax.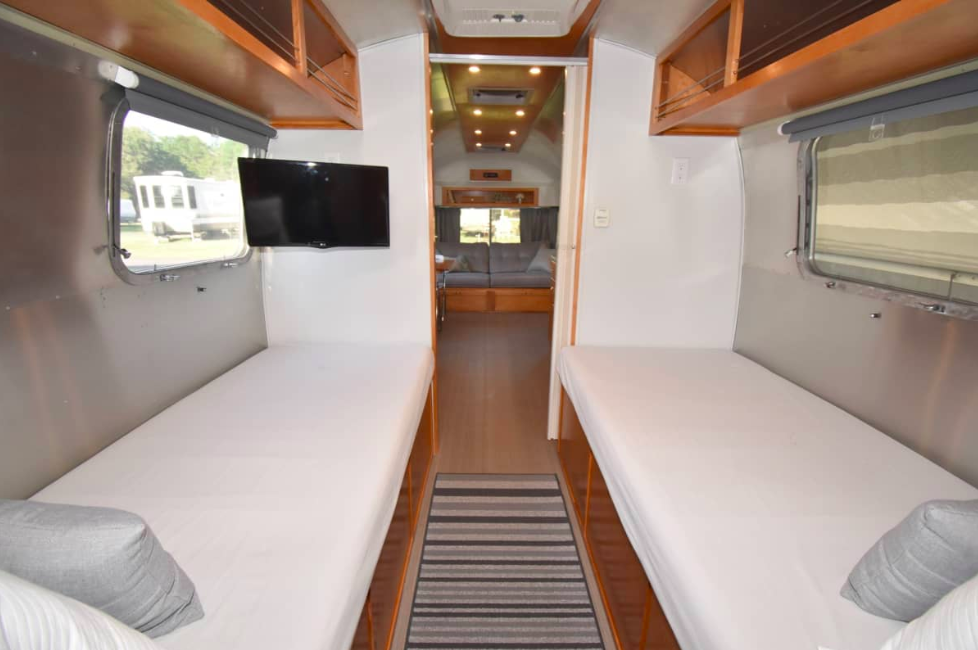 The moment everyone has been waiting for… the bathroom! Most people cringe when they think about using a mobile home bathroom. That is not the case today, folks.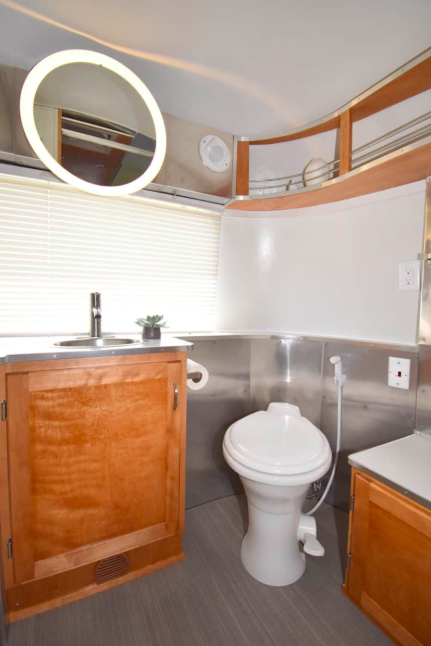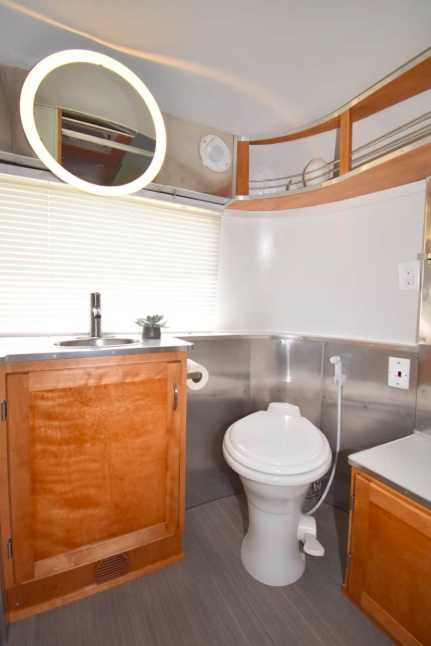 The bathroom in this Land Yacht is fully equipped with the perfect mirror lighting, a clean toilet, and a walk-in shower. It's spacious enough so you don't feel claustrophobic while using the bathroom, like in most airplane restrooms!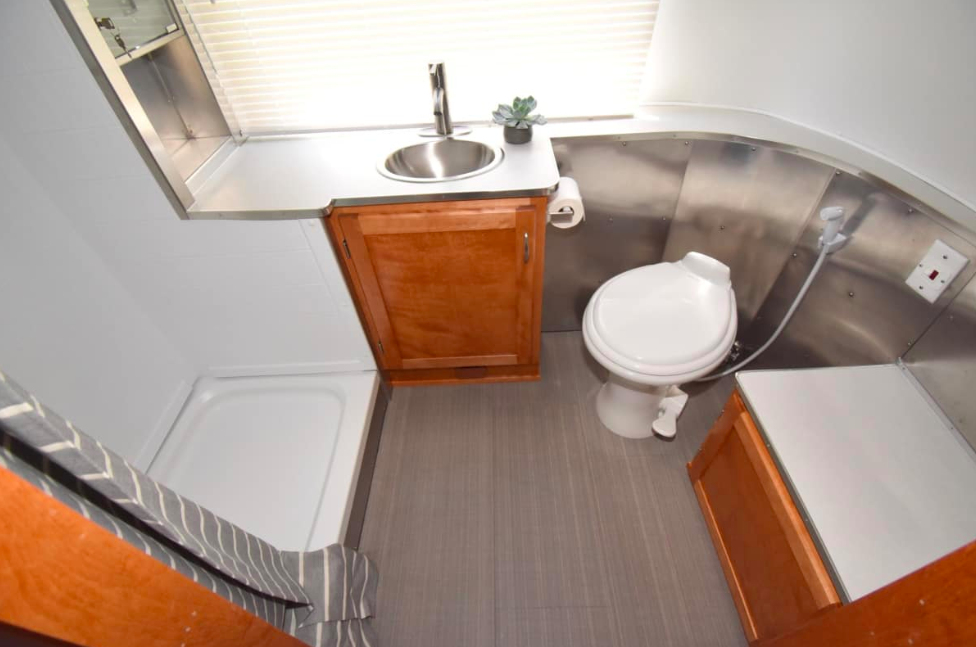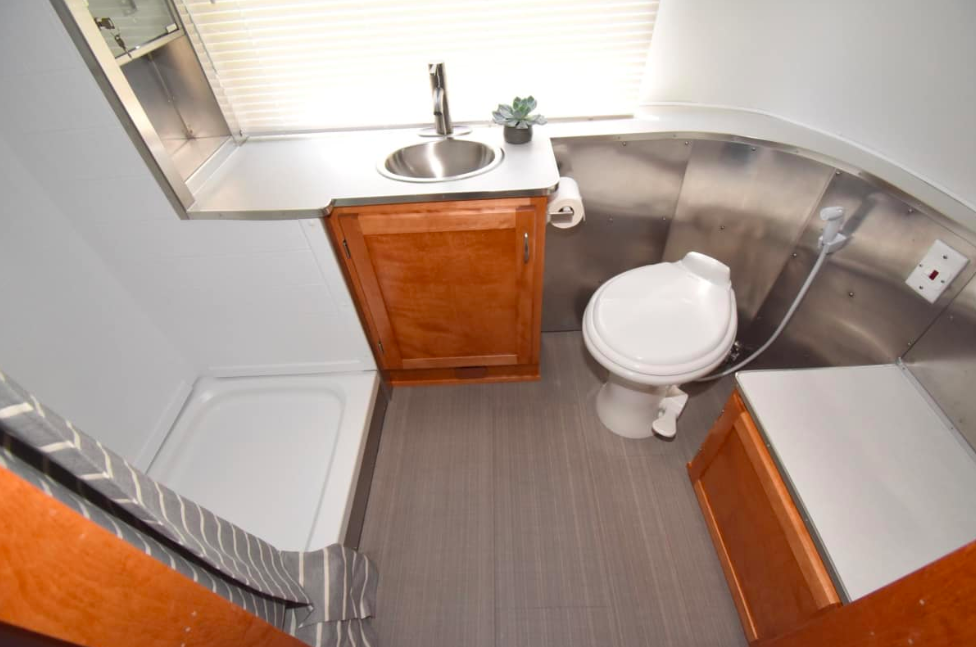 To wrap up this lovely, contemporary-style RV tour, the outside of the RV is equipped with a full coverage area. If you ever wanted to stop for a break and bring your lawn chairs outside for break, this shaded coverage area is sure to keep you cool.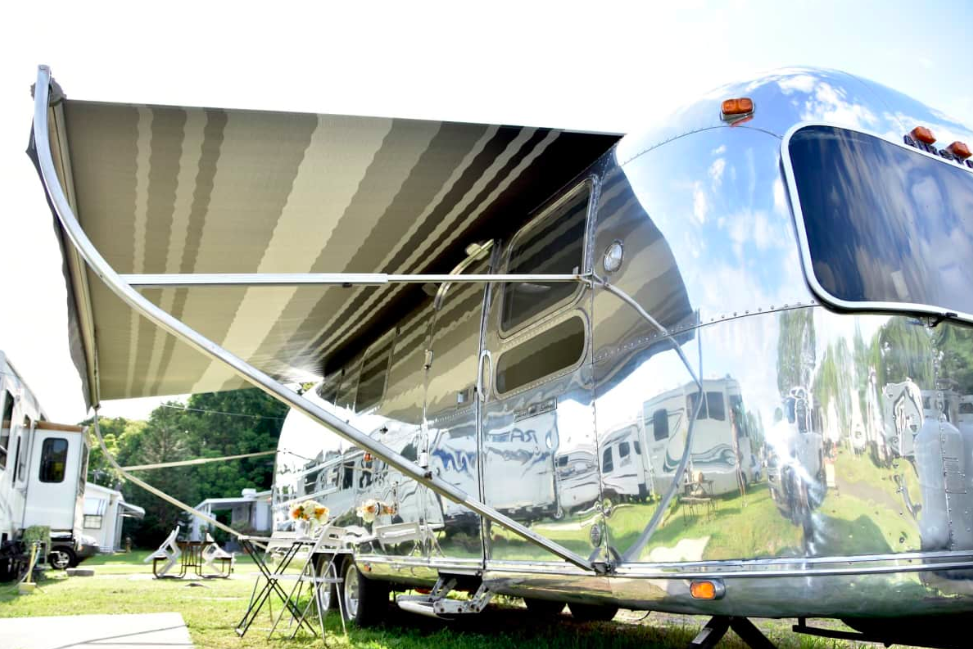 Are you in love with this mini-home as much as we are? Be sure to SHARE this with a friend if you are!