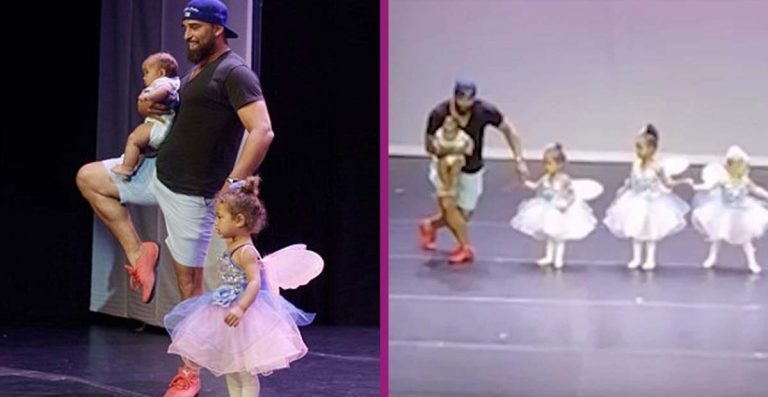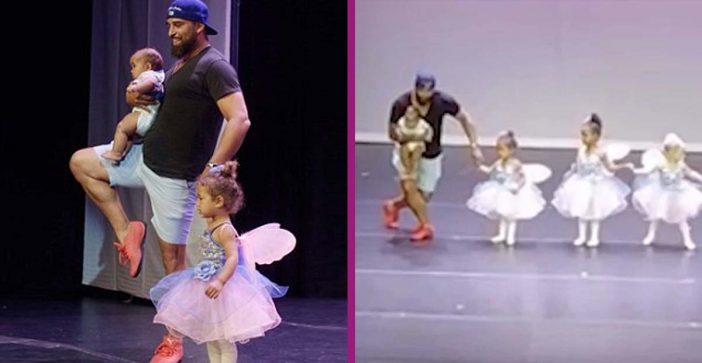 Marc Daniels, a father of three, got up on stage with his daughter during her dress rehearsal for a ballet recital to help with her stage fright.
After seeing his young daughter start to panic, he quickly came to her rescue and started mimicking ballet moves. He was seen doing moves like balancing on one leg while holding his youngest daughter in his arms.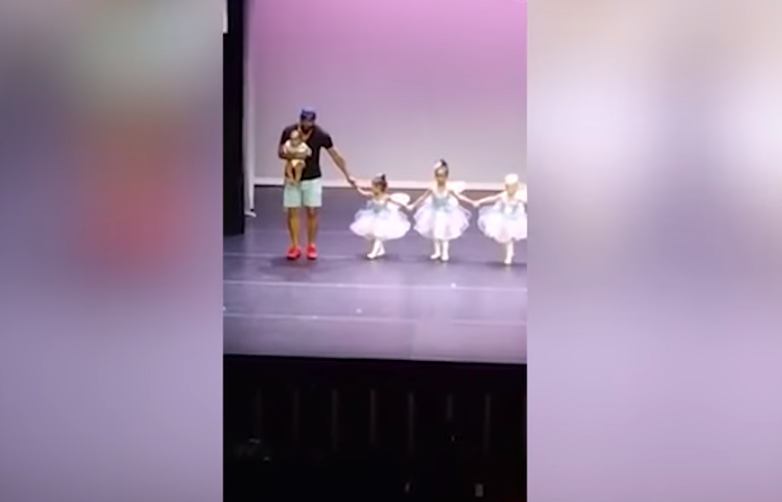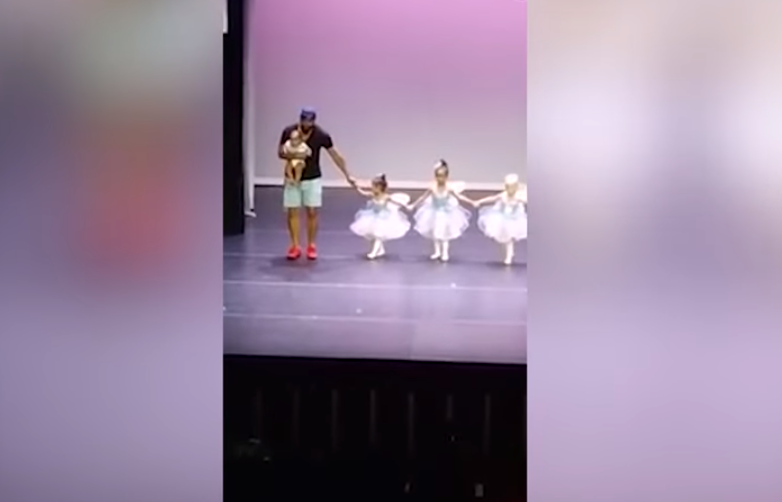 The video shows Marc and his daughters at the Hamilton City Hall, Bermuda, on May 29, 2018. Marc quickly realized that she was very emotional and needed a hug from her dad. Despite her tantrum, he knew how much she wanted to stay on stage and didn't want to discourage her by making her leave the stage. He knew she would be embarrassed to be the only one who had to leave.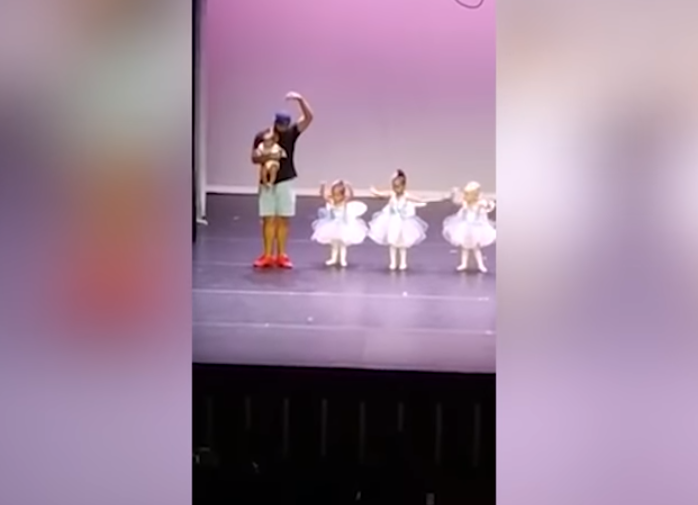 He quickly ran up on the stage, holding his other daughter, and stood next to her. He said he told her he loved her and that she is an amazing dancer. He also asked if she wanted to dance with him and she nodded, so he began to dance!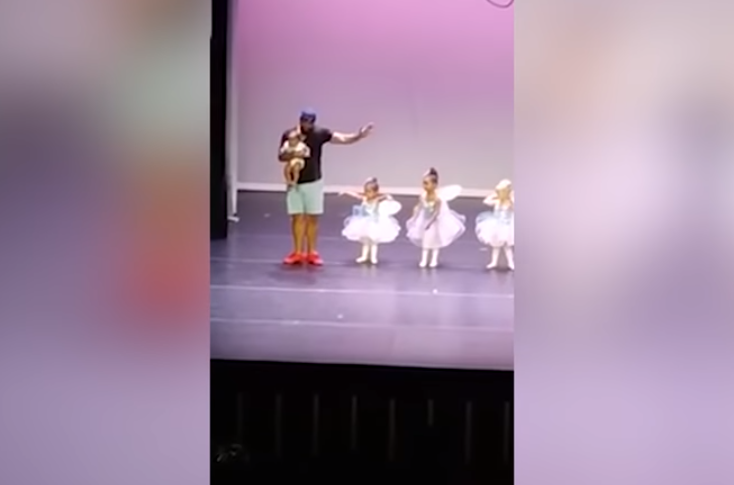 He said he had practiced with her at home, so the moves weren't completely unfamiliar.
Marc works in the court system and the video has been supported by his work colleagues. He said that jurors, police officers and even members of the prosecution have been giving him twirls and plies to show their support of the video. One of the magistrates even made a joke about his moves that made the entire courtroom laugh.
Talk about dad of the year! What an amazing lesson he taught his little girl. She will likely remember that for the rest of her life and we hope she continues on with her ballet dancing.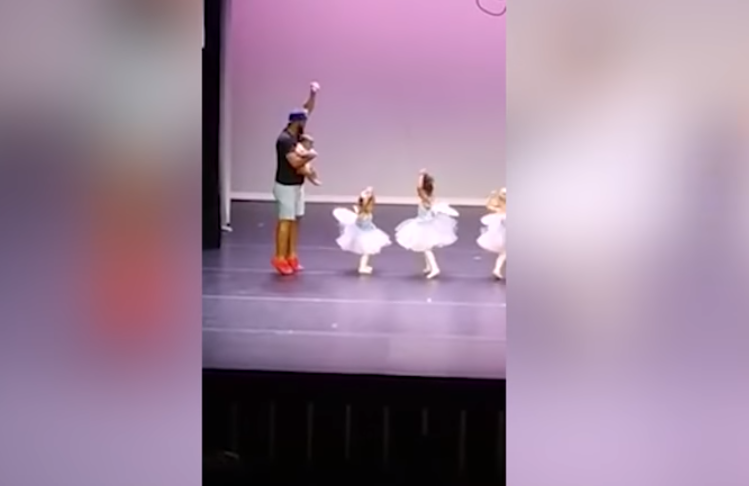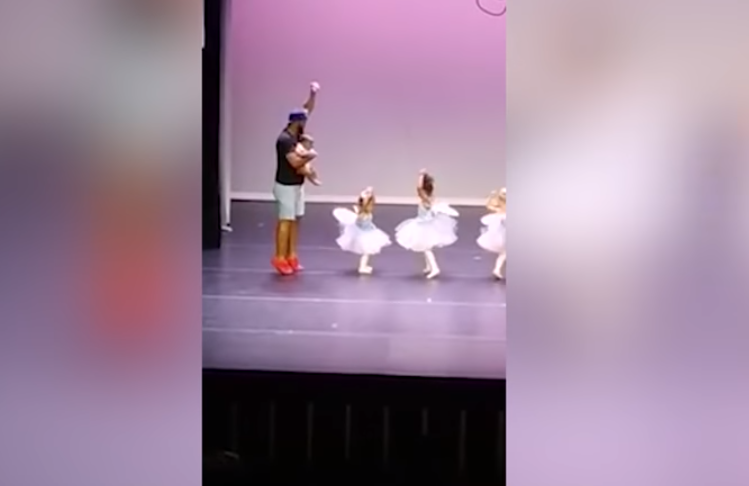 Watch the incredible dad below, and if you think this guy is a true hero, send this article along to a friend!