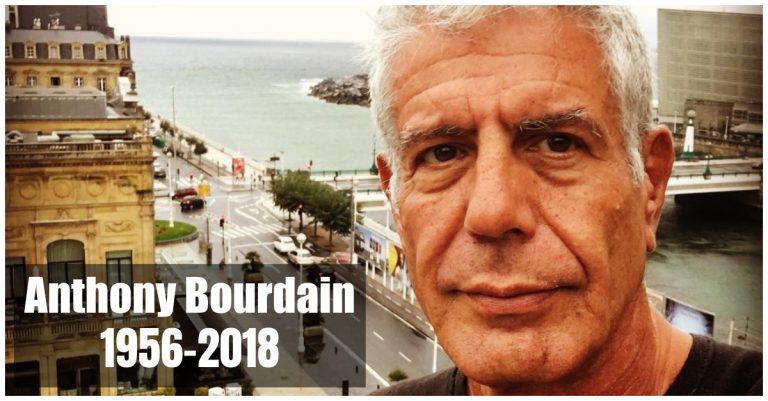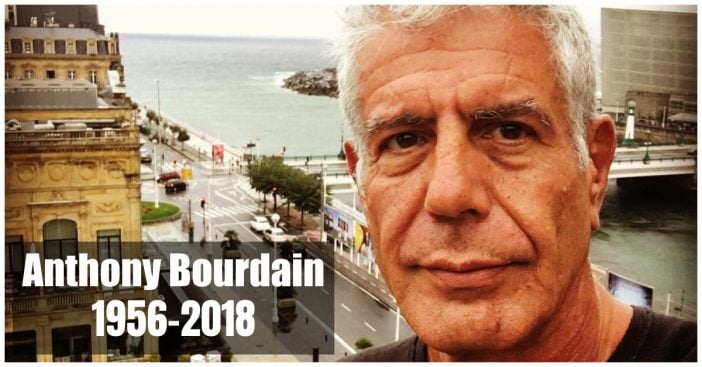 Anthony Bourdain affected the lives of people around the world. When news of his death spread on Friday morning, people immediately began sharing their thoughts on social media.
I am truly devastated by the loss of @Bourdain. He was part of the reason I do this thing I do. The world is a darker place without him. It's shame he'll never know that. Please don't bottle up your pain. Seek help. You are more loved than you realize.

— Nomadic Matt (@nomadicmatt) June 8, 2018
People all over the world shared their condolences with Bourdain's family.
Anthony Bourdain cook, eat and storytell in Peace. ✌🏼#partsunknown

— 𝐊𝐞𝐧𝐧𝐲 𝐒𝐚𝐫𝐠𝐞𝐧𝐭 🎙 (@kennysargent) June 8, 2018
There's no doubt that Bourdain opened a lot of people's eyes to different foods and cultures around the world. He was an incredible man who left this world too soon.
My heart breaks for Anthony Bourdain and his family. He made us see the world in a different light; demanded we notice the beautiful nuances; let us into the minds of great chefs and earnest locals. We got to see the world through his eyes. And that is truly a gift. pic.twitter.com/jSghBPXvrf

— maura lee bee 🌈 (@mauraleebee) June 8, 2018
His death comes just days after the apparent suicide of fashion designer Kate Spade; their deaths open up a larger conversation about mental health and suicide in this country.
---
Suicide is a growing problem in the United States. The US Centers for Disease Control and Prevention published a survey, showing suicide rates increased by 25% across the United States over nearly two decades ending in 2016. If you or someone you know is experiencing suicidal thoughts or actions, don't be afraid to get help.
Where to get help
From Canada or US: If you're in an emergency, please call 911
You can contact the US National Suicide Prevention Lifeline on 1-800-273-8255 or the Crisis Test Line by texting HOME to 741741
Young people in need of help can call Kids Help Phone on 1-800-668-6868
If you are in the UK, you can call the Samaritans on 116123