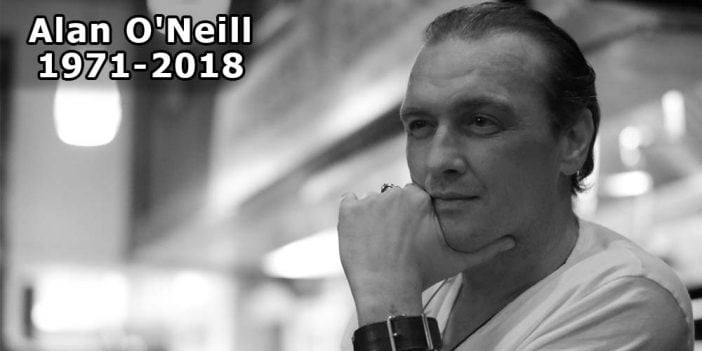 Alan O'Neill, who was on Sons of Anarchy, has passed away at age 47. According to TMZ, he was found dead in his home on the evening on June 6.
Alan's girlfriend discovered his body. His cause of death has not yet been released, but Alan had a history of heart problems, drug and alcohol abuse, and smoking.
'Sons of Anarchy' Actor Alan O'Neill Dead at 47 https://t.co/oX2b6oDCnF

— TMZ (@TMZ) June 7, 2018
Alan has been an actor for a long time. He also appeared in Rebel Heart and Fair City.
At #wisdomtree #hollywood lake… Hope to find some wisdom lol pic.twitter.com/sSyID6TYLQ

— Alan O'Neill (@AlanONeill19) October 17, 2016
Rest in peace, Alan. We'll miss you. To honor Alan's memory, please share this article with your friends!