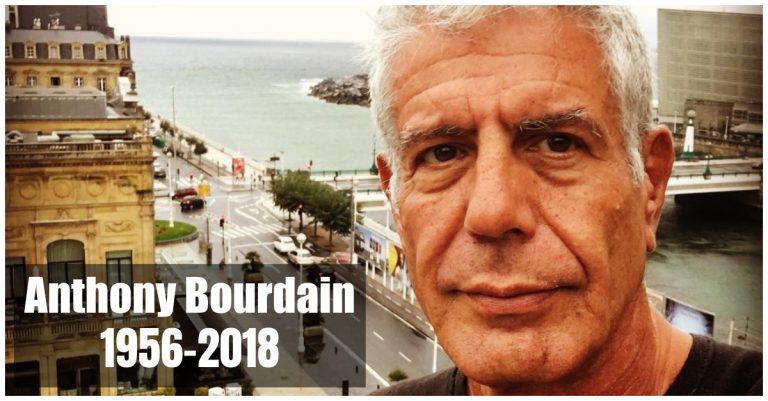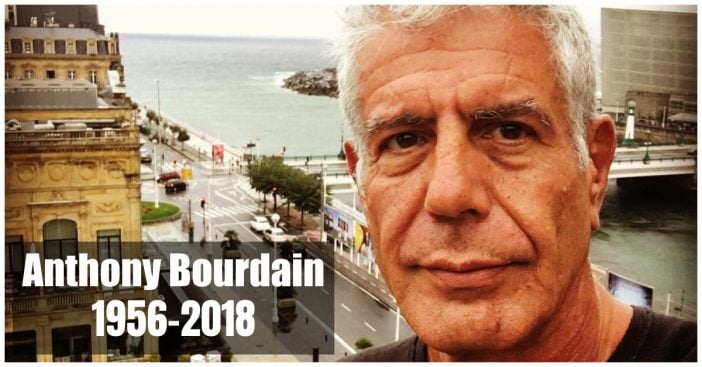 Anthony Bourdain, one of the most well-known chefs in the world, was found dead on June 8, 2018. The cause of death was apparent suicide, reports CNN.
Bourdain was known for his incredible story-telling abilities. In addition to being a chef, he was also an author and television personality.
https://www.instagram.com/p/Bf0BU2hH9PV/?taken-by=anthonybourdain
CNN confirmed Bourdain's death on Friday. The network issued the following statement statement:
"It is with extraordinary sadness we can confirm the death of our friend and colleague, Anthony Bourdain. His love of great adventure, new friends, fine food and drink and the remarkable stories of the world made him a unique storyteller. His talents never ceased to amaze us and we will miss him very much. Our thoughts and prayers are with his daughter and family at this incredibly difficult time."
https://www.instagram.com/p/BK3cj-0Ahj8/?taken-by=anthonybourdain
Bourdain was known for his award-winning CNN series, "Parts Unknown."
After graduating from the Culinary Institute of America in 1978, Bourdain began making a name for himself in professional kitchens. In 2000, he wrote his first cookbook, Kitchen Confidential: Adventures in the Culinary Underbelly.
https://www.instagram.com/p/BUl6LLfDOT_/?taken-by=anthonybourdain
He landed his first television show in 2002. A Cook's Tour ran for 35 episodes on Food Network. Eventually he moved over to the Travel Channel, then to CNN.
https://www.instagram.com/p/Bgb5Zf9HfyJ/?taken-by=anthonybourdain
Over the years, Bourdain wrote a number of books and contributed articles to a number of publications. He was respected by his fellow chefs, authors, and television personalities.
Bourdain was married twice. First, to his high school sweetheart, Nancy Putkoski, then to Ottavia Busia. He and Busia had one daughter, Ariane, born in 2007. In 2017, he began dating Asia Argento, an Italian actress.
Click through to the next page to find out more about Anthony Bourdain and see tributes.