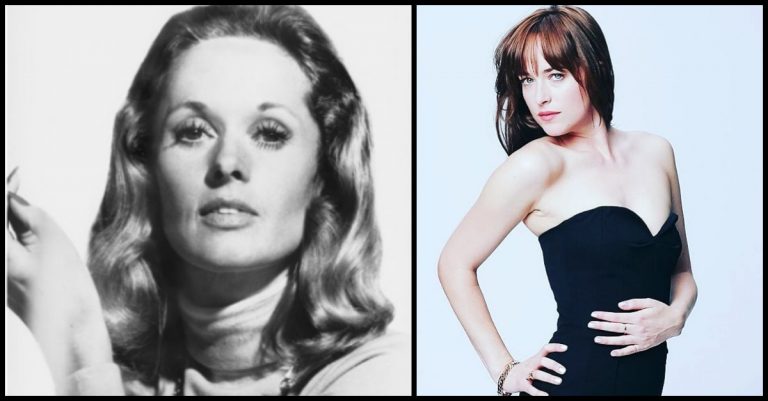 Tippi Hedren, most known for her role in the 1963 film The Birds, seems to have influenced her relatives to follow in the same footsteps. Her granddaughter, Dakota Johnson, is a famous actress as well!
The 28-year-old is most known for her lead role as Anastasia Steele in the 2015 film Fifty Shades of Grey. In addition to starring in the follow-up Fifty Shades films, she also starred in the romantic comedy How to Be Single in 2016.
https://www.instagram.com/p/BjsO5QtADub/?tagged=dakotajohnson
Tippi Hedren has had an amazing career that spanned multiple decades. The 88-year-old has done some incredible work over the years. In addition to starring in The Birds, she also starred in Marnie and A Countess from Hong Kong. To date, she's been in over 80 movies and television shows.
Banderas,Griffith, Hedren,Johnson. pic.twitter.com/88SVUxjhVI

— Melanie Griffith (@MelanieGriffith) February 13, 2014
Tippi's daughter, Melanie Griffith, also went into acting and had an incredibly successful career. Melanie has a son, Alexander Bauer, and two daughters, Dakota Johnson and Stella del Carmen Banderas.
"@LifeBooksMovies: New beautiful Picture! Dakota with her mom @MelanieGriffith! http://t.co/Lnn3vAdtvR" Awwwww!❤️❤️❤️

— Melanie Griffith (@MelanieGriffith) February 14, 2015
Dakota Johnson made her film debut in 1999 in Crazy in Alabama. Shortly after she graduated from high school, she jump-started her career in acting by signing with the William Morris Agency. She instantly began making appearances in films, including as supporting and lead actress.
She killed it!!! Wow! I loved her poise, her comic timing, her grace, loved everything she did!! Dakota on SNL..👏👏👏❤️ pic.twitter.com/jgRs2gocfR

— Melanie Griffith (@MelanieGriffith) March 1, 2015
In addition to films, she made her television debut when she was cast as Kate in the comedy series Ben and Kate in 2012. The show was canceled after one season, but she was quickly cast in a film following the television cancelation. The TV show cancelation was not about to slow her down! She also hosted Saturday Night Live in 2015.
https://www.instagram.com/p/BjsKwsjgYNS/?tagged=dakotajohnson
In addition to acting as her primary career, Johnson also signed with IMG Models in 2006. She models for MANGO brand's jeans and shot the "Rising Star" campaign with the brand Wish in 2011.
What's fascinating about her interest in modeling is that her grandmother, Tippi Hedren, also took up modeling while acting was her primary job.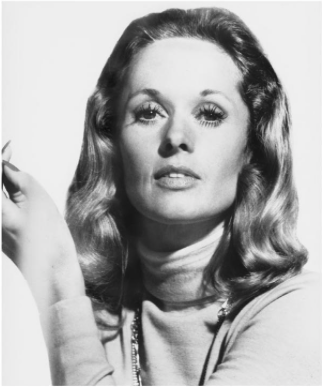 Dakota Johnson continues to be active in the film industry and in starring in several films that are in post-production. These films include The Peanut Butter Falcon (2018) and The Translation of Wounds (2019). She's definitely a successful actress in the film business!
https://www.instagram.com/p/BjsInFbAZfs/?tagged=dakotajohnson
Even if you don't watch her films, you know who Dakota Johnson is. As the starring leading lady of the Fifty Shades saga, we've all seen her face. Now, we can finally put a name to it!
https://www.instagram.com/p/BjsH_eUArKg/?tagged=dakotajohnson
Do you love Dakota Johnson and Tippi Hedren's work as actresses? Be sure to share this if you do!