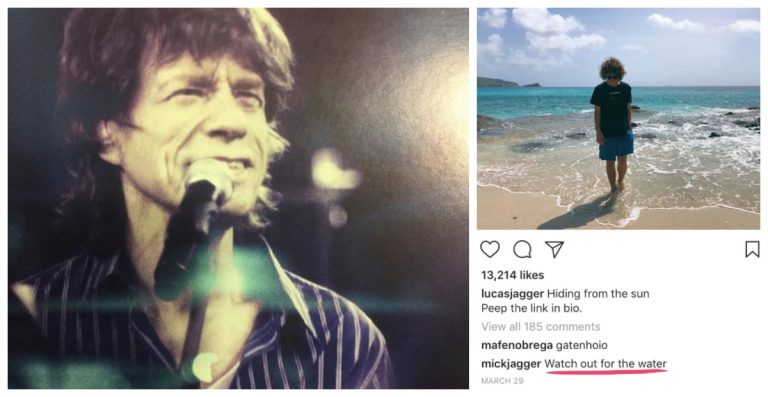 Social media has exploded over the last few years, especially among some of the older generations. Although Instagram and Snapchat were originally used primarily by young people, now parents and grandparents have gotten involved! Recently, Mick Jagger decided to try his hand at Instagram.
The 74-year-old is slowly making his way into the world of social media. He's getting his feet wet by commenting the most adorable dad comments on his son's photos — and they're hilarious.
https://www.instagram.com/p/BXAs6Uijslr/?utm_source=ig_embed
Thanks to D. Patrick Rodgers of Twitter, we were provided with the actual screenshot evidence of Mick Jagger's dad comments. Do you know any dads who would write the same things?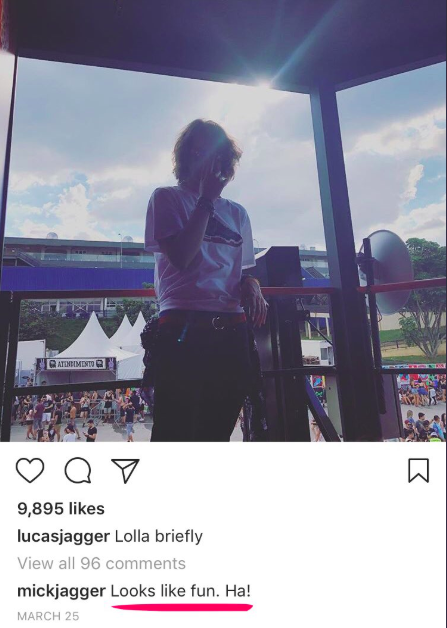 D. Patrick Rodgers' caption on the screenshots was, "My new favorite thing is Mick Jagger leaving dorky dad comments on his teenage son's Instagram posts." It's our new favorite thing, too.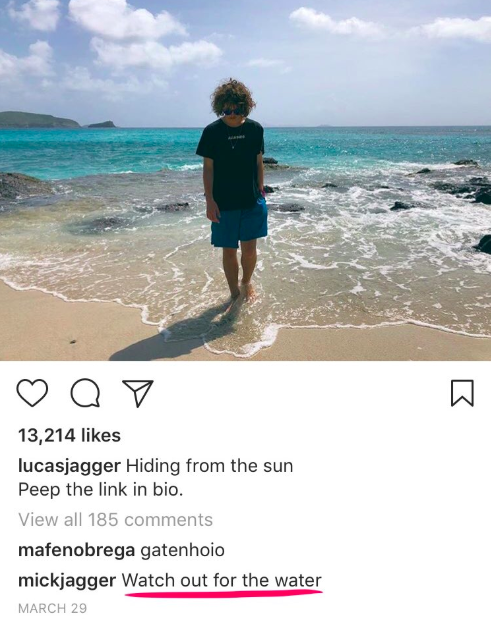 Always being a responsible father and giving his son advice, even via Instagram. What a guy.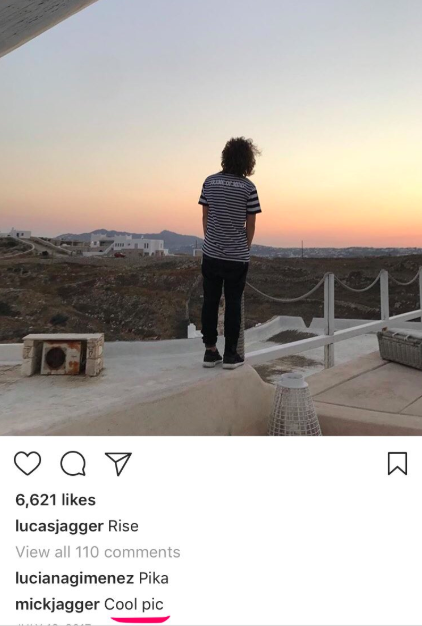 You know that one friend that always likes/comments on your photos, no matter what it is? That's Mick Jagger for ya.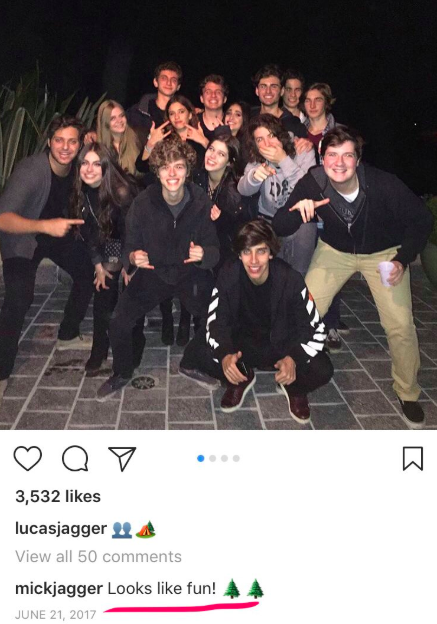 The best part about this photo isn't just the comment. It's that the emojis that were used have absolutely no relevance to the photo. Christmas trees in June 2017?
It's clear to see that despite Mick becoming a classic 'dad' icon, he is doing a fantastic job of parenting his teenage son. He is also evidently doing a great job at hyping up his son's social media through likes and comments. Mick is the real MVP!
Mick Jagger's son, Lucas, hasn't commented on the dad comments at all… but we all know he knows.
https://www.instagram.com/p/BNhbtAXjYn3/?taken-by=mickjagger
Since the big boom of social media, people of every age have gathered around to the photo-sharing community. Be sure to share this funny family story with your family!