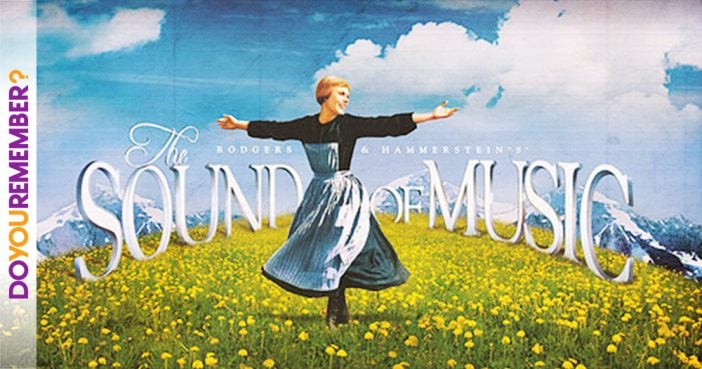 The Sound of Music is a movie that everyone can enjoy. The brilliant Julie Andrews stars at Maria, the nun who just doesn't seem to fit in. She is sent to the Von Trapp household where she begins work as a governess for the seven children. Their father has raised them in a strict environment where they dress in uniforms and very disciplined. However, Maria has a passion for music, and decided to teach them all to sing. The iconic song, Do Re Mi, is what she sings to teach them. The Captain is so overcome with joy when he sees his children sing that he can't help but to sing again. Maria spreads her love of music and singing to all, and lifts up everyone's spirits. 
The film version of The Sound of Music came out in 1965, which was over half a century ago. And yet, it still finds popularity to this day. Maybe it is the whimsical songs, the emotional love story, or simply the charm of Julie Andrews have kept audiences captivated for decades.
Take a look at some of the famous songs from the Sound of Music!
Maria sings to the children when they are afraid of the thunderstorm. She tries to show them that when they are sad or scared, they can simply remember a few of their favorite things and everything will be alright again. She gets them to shout out some of their favorite things, and they quickly forget about the thunder and lightning outside.
Edelweiss is an emotional song from the film. Captain Von Trapp plays the guitar and sings the ballad to his children as Maria watches on. Although Captain is engaged to his baroness, he soons breaks the engagement off and declares his love for Maria. This song shows a much more loving and vulnerable side to the military man.
The Mother Abbess sings, Climb Every Mountain to Maria, actively trying to guide her in the right direction. Maria loves the Captain, but she has fled back to the convent to avoid her feelings. Mother Abbess sings this, telling her that she must face the obstacles, and fight for what she wants in life.
https://www.youtube.com/watch?v=EoCPuhhE6dw