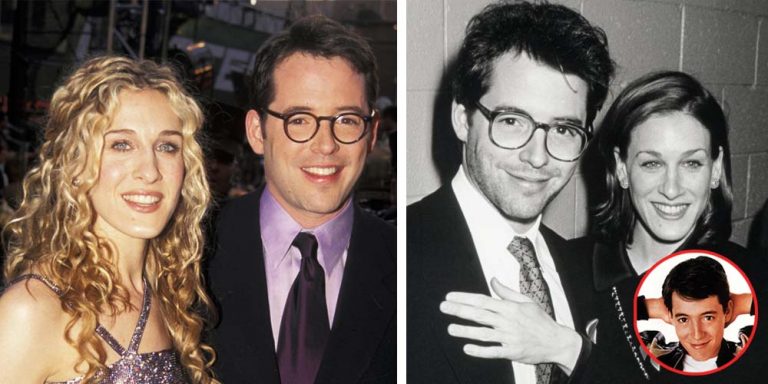 If you're married or you have been a long-term relationship for quite a while, then you know that relationships take work. It isn't always easy to share yourself with another person, but it can be extremely rewarding when you both put the work and love into it.
That goes for famous people as well! Just because they are rich celebrities doesn't mean they aren't human too. Sarah Jessica Parker opened up this year about her 20-year marriage to actor Matthew Broderick. On an episode of Girlboss Radio in January 2018, Sarah gave up the "secret" to her marriage and you might just be surprised by what it is!
View this post on Instagram
Sarah was introduced to Matthew by one of her brothers at the Naked Angels theater company, where they both performed. The couple was married in 1997 in a civil ceremony in a historic synagogue on the Lower East Side of Manhattan. They welcomed their first child, James in 2002 and in 2009 they welcomed twin girls via a surrogate. The couple has been together through it all, the success of Matthew's movie career and Sarah's TV career, on Sex and the City.
When Sarah stopped by Girlboss Radio, she revealed the key to their marriage is time apart.
Remember Sarah from her first real gig, a starring role on Square Pegs?
"I know this sounds nuts, but we have lives that allow us to be away and come back together. His work life takes him here, and mine takes me there. In some ways, I think that that's been enormously beneficial because we have so much to share in a way… anytime that any relationship is hard, it's the point in which you're deciding, is this worth the investment getting through whatever that thing is?"
Sarah continued by getting very candid, saying that he annoys her and she is sure she annoys him. She feels that the more invested a couple is, the longer they will last.
View this post on Instagram
"Relationships are hard. I always felt that I wanted to invest more. I love him, and I think he's brilliant. I'm sure I annoy him. He annoys me sometimes. I'm enormously proud of the person he is. I think the longer you can last, the more invested you just are."
Do you agree with Sarah's key to marriage?