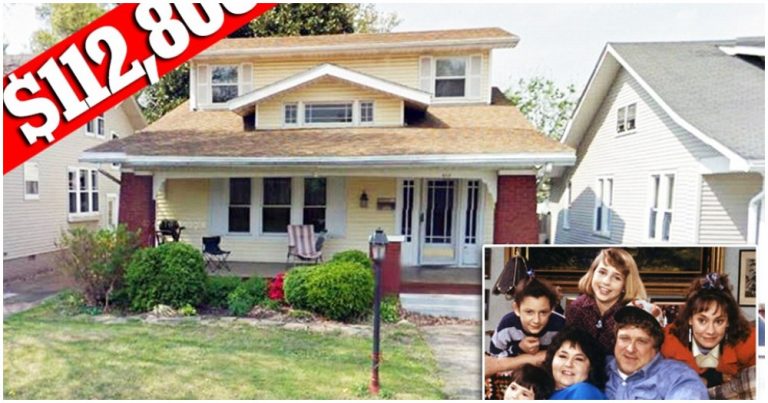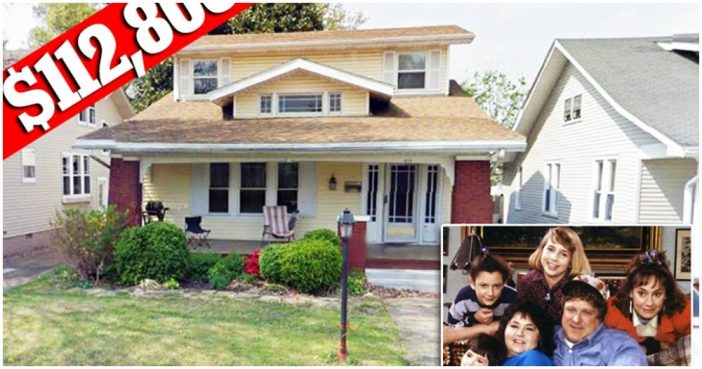 Modern mansion: The Dunphy home from 'Modern Family' in West Los Angeles is worth about $1.45million.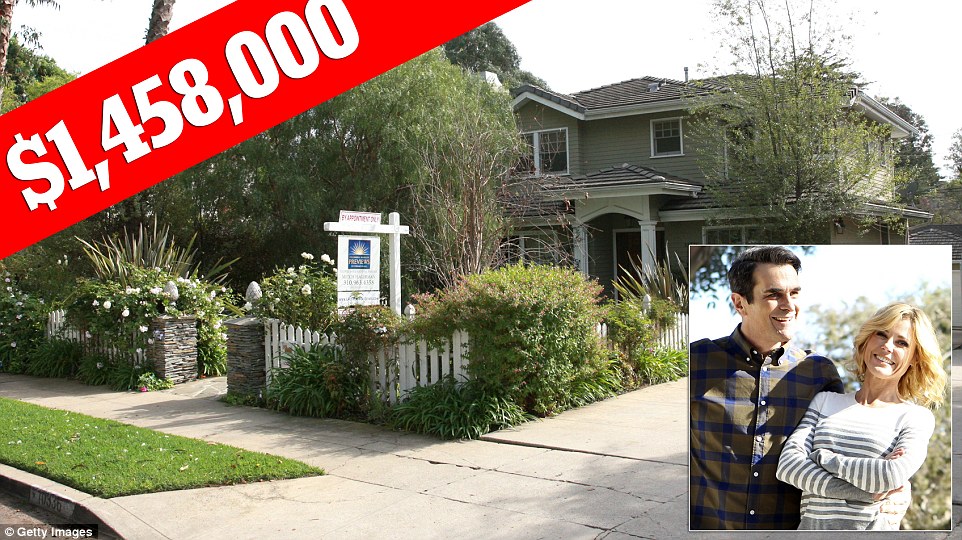 The house, seen here in the show, boasts four bedrooms and four-and-a-half bathrooms.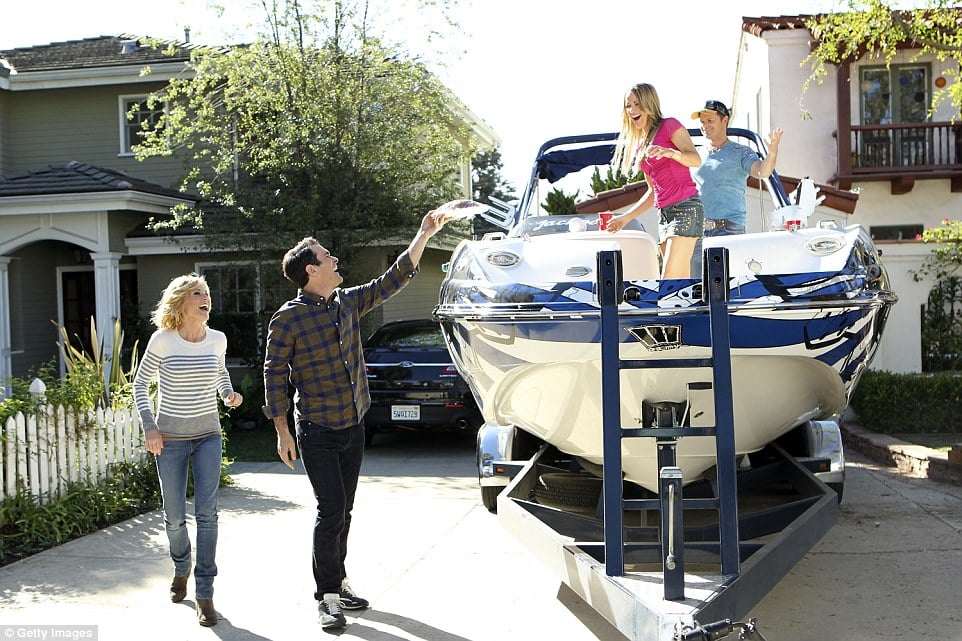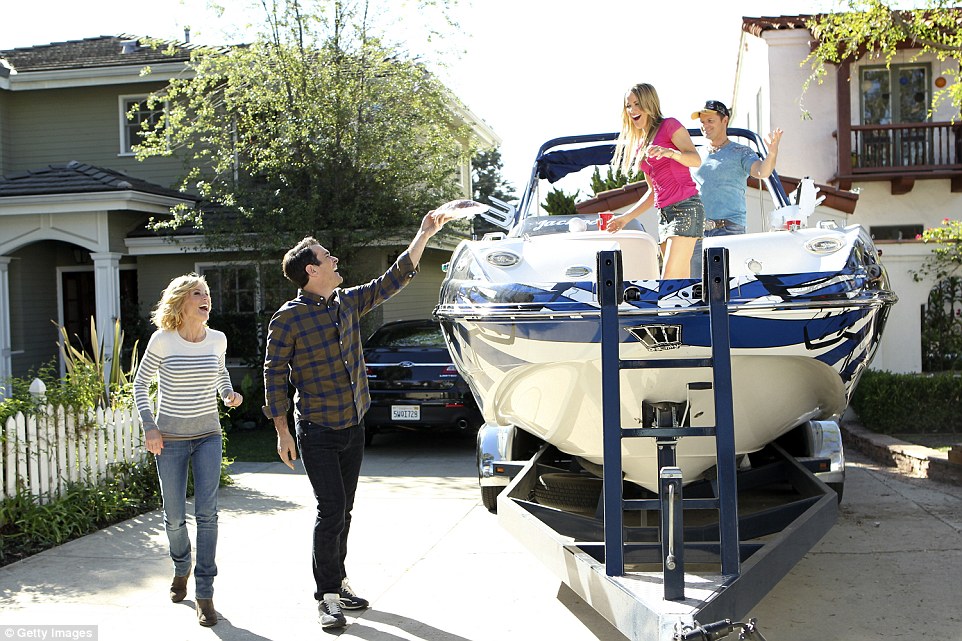 Trulia did a little guesswork, figuring the house was located in Peoria County, Illinois. The modest home is worth $112,000.
The Taylor house, from 'Friday Night Lights,' appears to be similarly affordable for two educators. The show is set in Dillon, Texas, but the house is actually in the University Hills neighborhood of Austin. It's worth about $230,000.
The modest 'Brady Bunch' house in North Hollywood in Los Angeles is valued at more than $550,000 – though Trulia notes that the home only has two bedrooms. That's scarcely room for Mike, Carol Ann, and their six kids.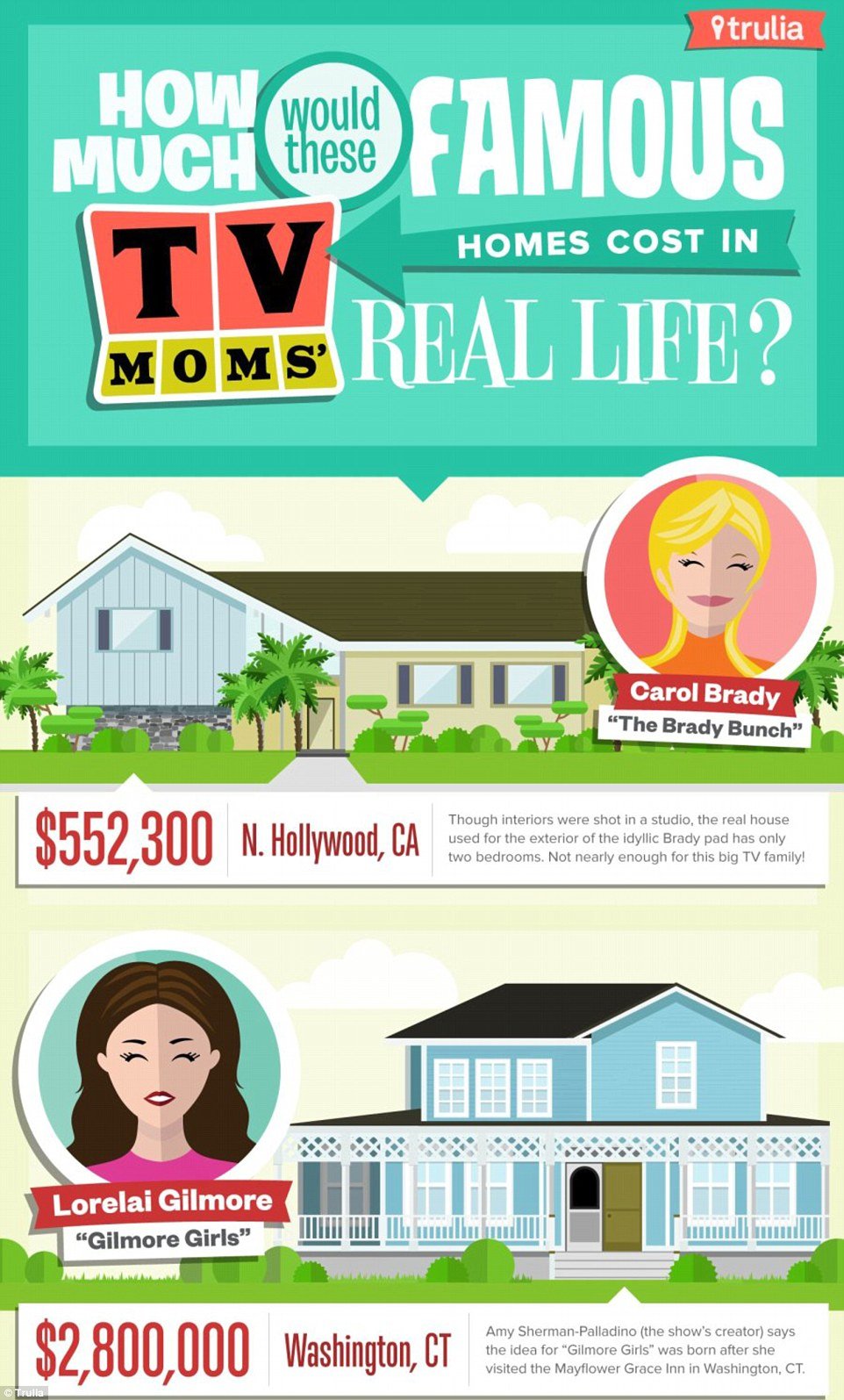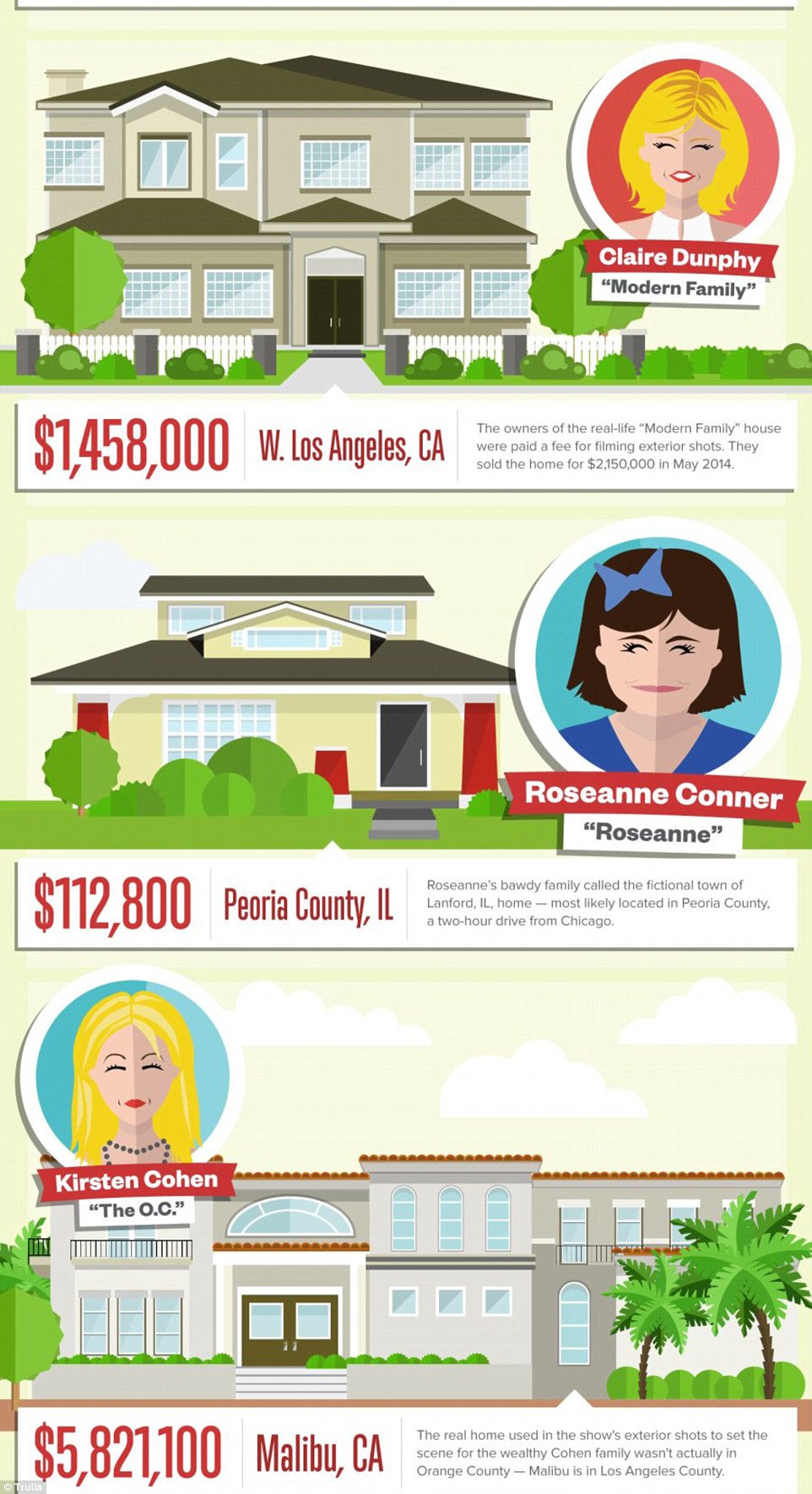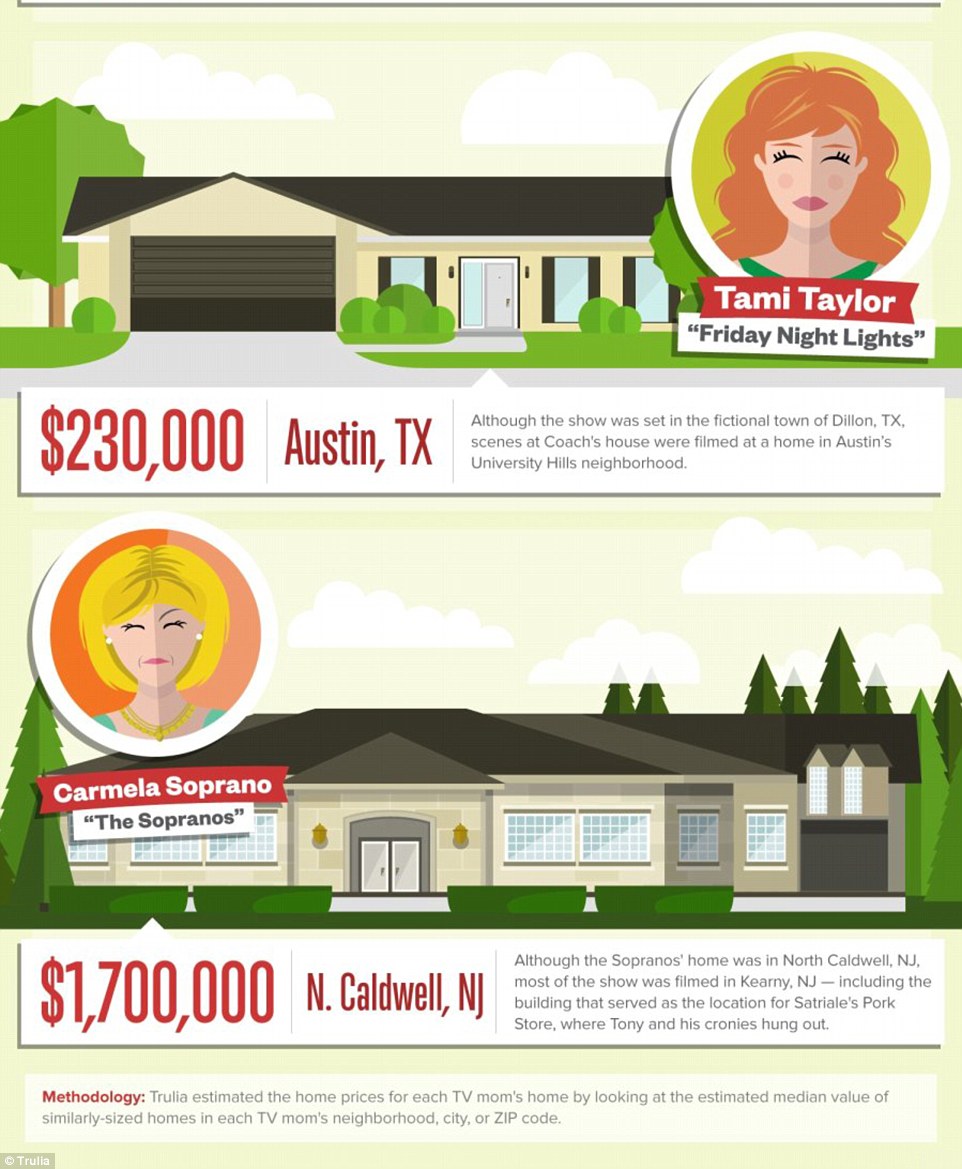 Bonus: Behind the scenes: Modern Family producers reveal all
Credits: dailymail.co.uk