While she was First Lady of the United States, Barbara Bush worked to advance the cause of universal literacy founded the Barbara Bush Foundation for Family Literacy with the goal of improving the lives of disadvantaged Americans by boosting literacy among parents and their children. The foundation partners with local programmes and has awarded more than $40 million to create or expand more than 1,500 literacy programmes nationwide.
Calling family literacy is "the most important issue we have".
Along with her memoirs, she's the author of C. Fred's Story and Millie's Book based on the lives of her dogs. Proceeds from the books benefited adult and family literacy programmes.
The First Lady of Family Literacy and I are proud to support this wonderful initiative by @Disney and @FirstBook to donate and distribute one million books with our first-ever "shelfie". #MagicOfStorytelling pic.twitter.com/cXpEY0SznI

— George Bush (@GeorgeHWBush) March 13, 2018
Bush was known for her affection for her pet English Springer Spaniel Millie and wrote a children's book about Millie's new litter of puppies.
She also included Millie in her official white house portrait, painted by Candace Whittemore Lovely.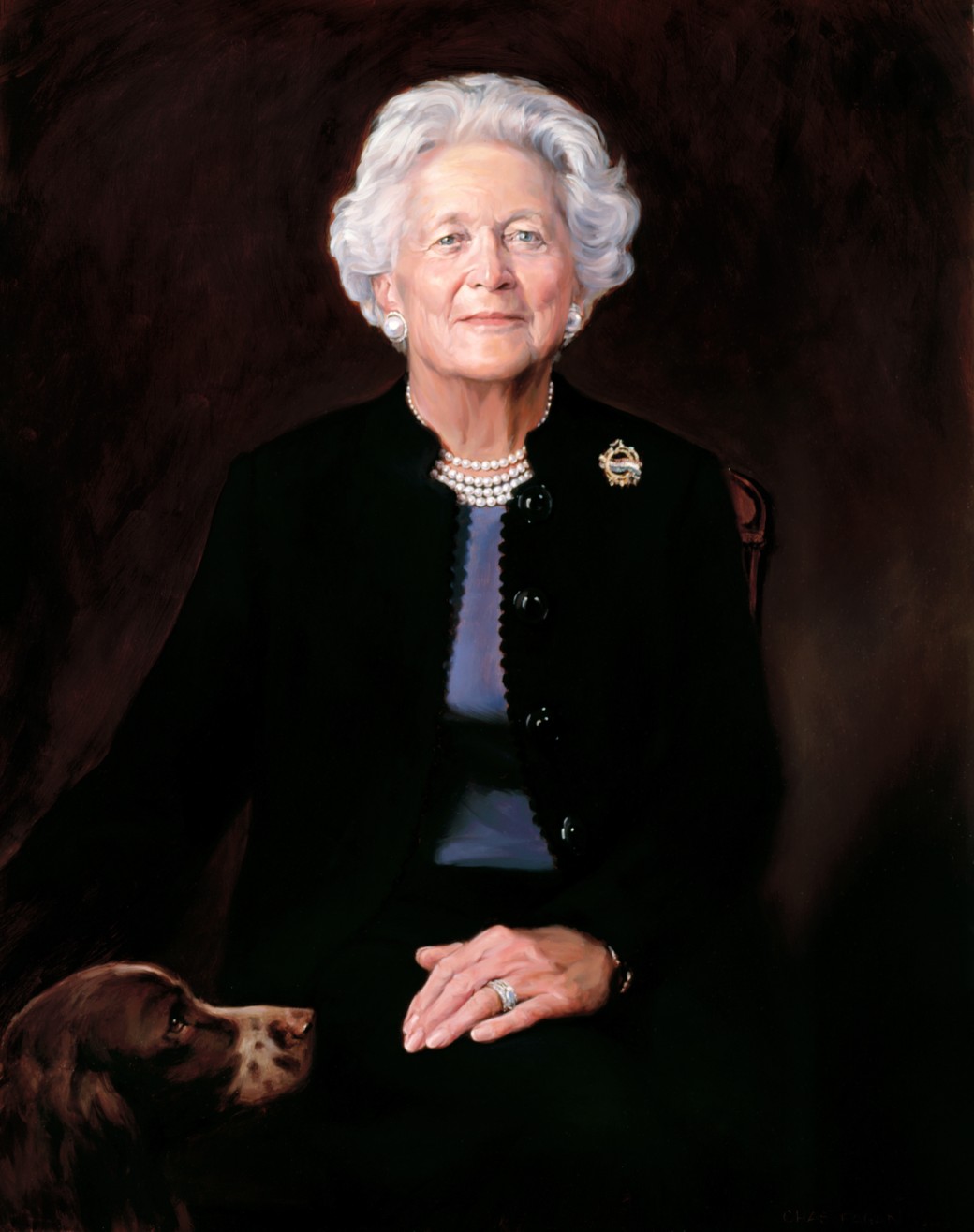 Barbara Bush became the first U.S. First Lady to become a recipient of the Henry G. Freeman Jr. Pin Money Fund, receiving $36,000, most of which she gave to favorite charities.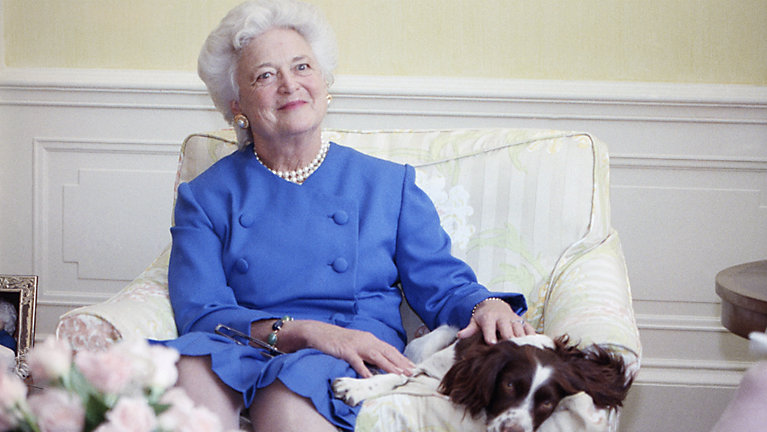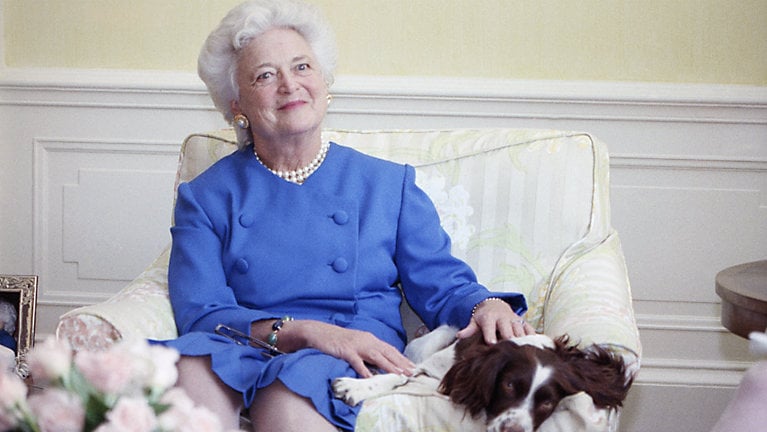 She was struck every day by "how much things had changed" for her and her husband since becoming President and First Lady. As opposed to a limousine, Bush tried to use a smaller car and travel by train and commercial airplane for out-of-town trips. However, Bush was partially opposed in her wishes by the heads of her Secret Service detail, who agreed to the small car but did not approve to the commercial traveling given the number of threats to the First Lady being higher than that of the vice president. Despite their opposition, what put Bush most off was the fact that her flights would be delayed while agents checked out the planes and luggage. The plane Bush traveled on was nicknamed "Bright Star," in honor of the leukemia foundation her husband and Hugh Liedtke founded after her daughter Robin died.