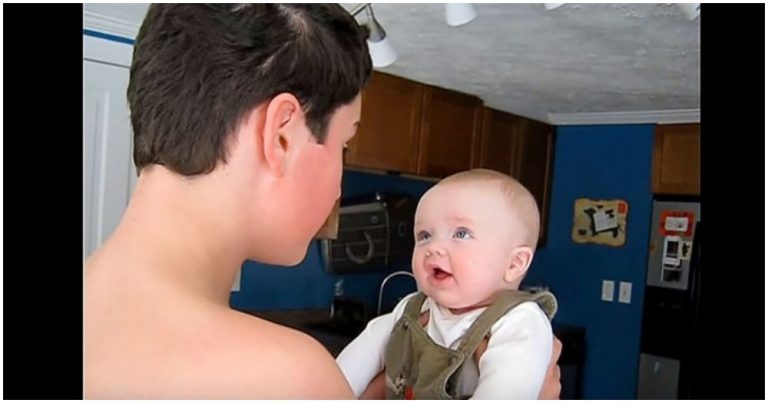 While not all siblings get along, these brothers are certainly two peas in a pod. Despite their age (and size) difference, they love to dance around the kitchen together!
Mom captured the moment on tape – and it's melting everyone's hearts. We're so glad she shared it and this beautiful example of brotherly love has since gone viral.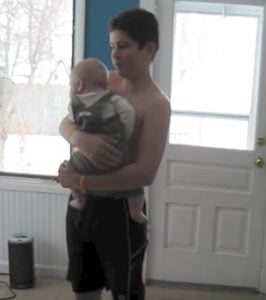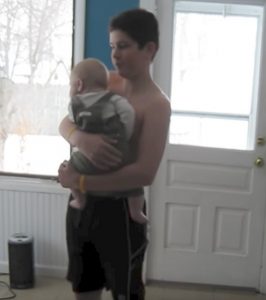 According to the Parenting From Scratch website, there are several ways in which siblings bond with one another. One of the most obvious ways to bond with a sibling is through regular, positive interactions.
Another important method to form a lasting sibling relationship is to work as a team and make each other feel valued. This could mean running a lemonade stand together, playing a game of red rover on the same team or any sport where they can work for a common goal.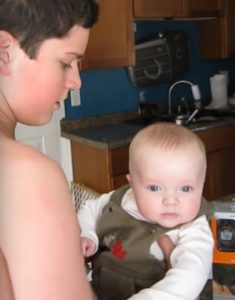 These examples may seem like insignificant child behavior, but doing so can help siblings grow to love, respect and cherish each other! Even though these two brothers are a few years apart in age, it's clear to see that they already have a strong bond.
As the older brother rocks his younger sibling, he looks up and laughs. The pop music playing in the background is the perfect complement to this heartwarming moment.
Thank goodness Mom had her camera out and was able to capture this interaction. We're so glad she did because we love watching these two together!
Take a peek at this sweet brotherly dance in the video below. If they're this close now, we can't wait to see how their relationship is going to blossom in the years to come.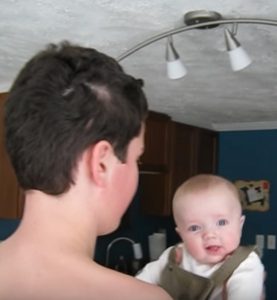 Mom is lucky that she has such adorable boys!
Credits: faithtap.com