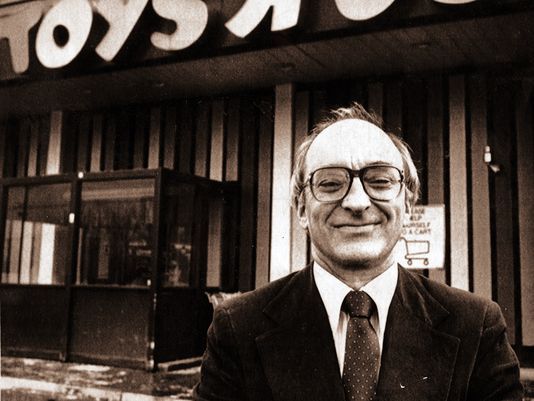 Charles Lazarus, who founded Toys "R" Us 70 years ago, died a week after the company announced it will be forced to shut down its U.S. operations.
"Listening to the customer is probably the best thing in the world. Almost all that we have here and now, and how we expanded the business came from the customer saying 'I need.' or 'I want."-Charles Lazarus
Lazarus, 94, no longer held a stake in the chain. He started the company in 1948 when he was 25, anticipating that the post-war baby boom would create demand for baby supplies and toys. He remained CEO until 1994.
"He was the father of the toy business," said Michael Goldstein, who succeed him as CEO. "He knew the toys and loved the toys and loved the kids who would shop in the stores. His face lit up when he watched kids playing with toys."
His death was confirmed by the company.
"There have been many sad moments for Toys "R" Us in recent weeks, and none more heartbreaking than today's news about the passing of our beloved founder," Toys "R" Us said in a statement. "He visited us in New Jersey just last year, and we will forever be grateful for his positive energy, passion for the customer and love for children everywhere. Our thoughts and prayers are with Charles' family and loved ones."
He started selling baby furniture in a store called Children's Bargain Town in Washington, D.C. But he quickly expanded to selling toys.
In 1957, Lazarus opened his first store stocked only with toys. It was modeled after a supermarket, with a wide assortment of items stocked high on shelves. He named it Toys "R" Us — with a backward "R" in the logo that was supposed to look like it was drawn by a kid. Its iconic giraffe mascot started as part of advertisements for Children's Bargain Town. Its name was changed from "Geoffrey" in 1965 and soon became the center of its marketing campaign.
The company went public in 1978 and thrived in the years that followed, growing from a $1 billion in the early 1990's to an $11 billion business.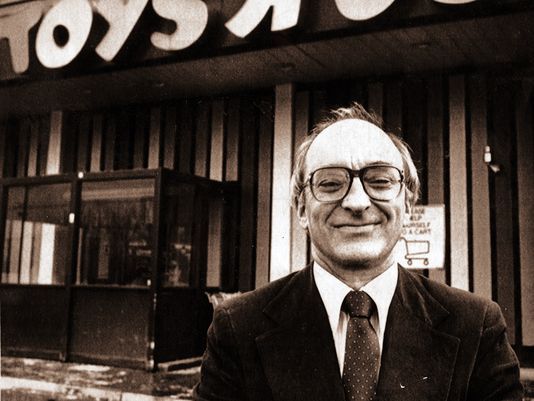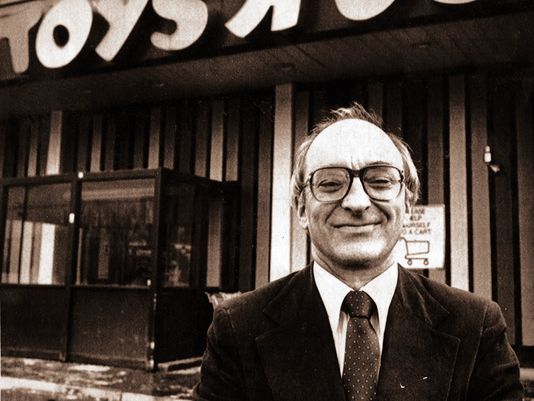 But the company faced growing competition from big-box retailers such as Walmart (WMT) and Target (TGT) as it encountered other challenges.
Its debt was downgraded to junk bond status in January of 2005. A year later the company was sold for $6.6 billion to a group of private equity firms — KKR, Bain Capital, and real estate firm Vornado. The deal left it saddled with $5.3 billion in debt and it never really recovered from that.
Source: CNN