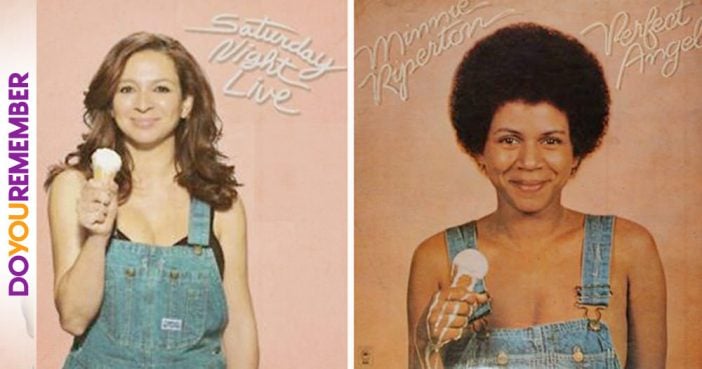 Maya Rudolph is a talented actress and singer. We all remember her from her time on Saturday Night Live, as she played a wide variety of characters. She has played Liza Minnelli, Barbra Streisand, and countless other celebrities. She is also well-known for her singing, and the artists that she has parodied. She sang the part of Beyonce in the SNL skit for the Prince Show, she sang as the Space Creature in the Gays in Space skit, and sang a duet with Kenan Thompson. Her voice has incredible range, and she has the ability to perform in many different voices and accents. Rudolph's incredible voice may remind you of her mother, Minnie Riperton. She had the hit single in 1975, titled, 'Lovin You'. It seems that talent runs in the family! Maya Rudolph continues to be a talented performer, whether it be acting or singing.
Take a look at Maya Rudolph in this SNL skit as she channels her inner-Beyonce. In the skit for the Prince show, she takes on the role of Beyonce, and shows us her fierce side. She belts out powerful vocals at the end, reminding us of her talent.
Here we see Maya Rudolph adding some comedic flare to her singing. As she performs the national anthem, she drags out the notes in a dramatic fashion, and makes dramatic motions. She mocks the vocals of singers like Christina Aguilera and Beyonce, who perform songs in an over-the-top fashion.
Bronx Beat: Maya Rudolph and Amy Poehler ranting about everything wrong in the world. Rudolph shows us her sassy, bitter side as she complains about everything. Check out the comedic genius of Maya Rudolph as Jodi Deitz in the revival of "Bronx Beat" here.
Maya Rudolph is back again, this time with more sass and drama than ever before. Acting as Donatella Versace on SNL, Rudolph takes transforms into an Italian persona. She is glamorous, bold, and commanding of the room.
Maya Rudolph performs as the character of 'Space Creature' in the skit, "Gays in Space". Rudolph fails to disappoint, as she shows us her versatility in her characters. She has the amazing ability to change her voice between real singing, and her parody voice that she performs in comedy skits. She can act, she can sing–she can do it all.