While many brides opt for the traditional wedding gown, Tania Jennings of England decided to take a huge leap of faith and dared to be different. This incredible 39-year-old bride and mother of two daughters spent seven months — a whopping 1,000 hours — crocheting the wedding dress of her dreams. She was still sewing the final stitches as the cab pulled up to head to the wedding, which took place in June 2015 at the historic St. Pancras Church.
After finding inspiration from a wedding dress she saw online, and her fiancé Andy's favorite color purple, Tania threw herself into the painstaking project. For the next several months, she brought her materials with her to every single activity and function. She never stopped. She barely slept. She was completely drained. And get this — though she'd been crocheting since the age of three, Tania had never even attempted lace before.
Scroll down to see how all of her hard work paid off, and why this unique wedding dress went viral…
Bride Tania Jennings has been crocheting since she was a little kid, but had never made anything for herself.
That is until she took on the laborious and tedious challenge of making her own wedding dress for her June 2015 nuptials at St. Pancras Church in London. In all, she estimates she spent close to 1,000 hours on the garment.
Jennings' dress was made of silver satin and was designed by a family friend. The bride then crocheted the purple (her husband's favorite color) and white lace bodice overlay, as well as the lace portions of the hem and train.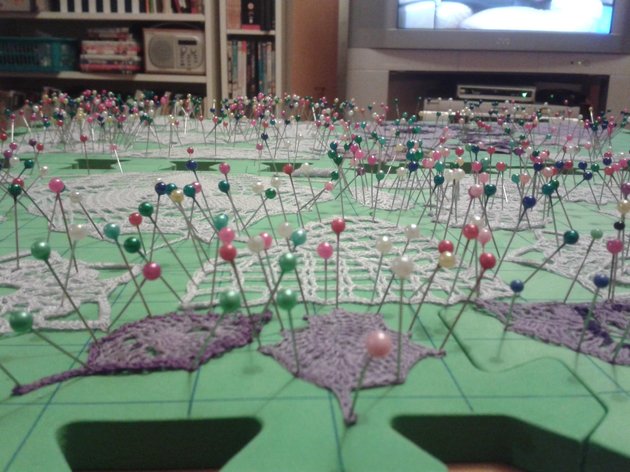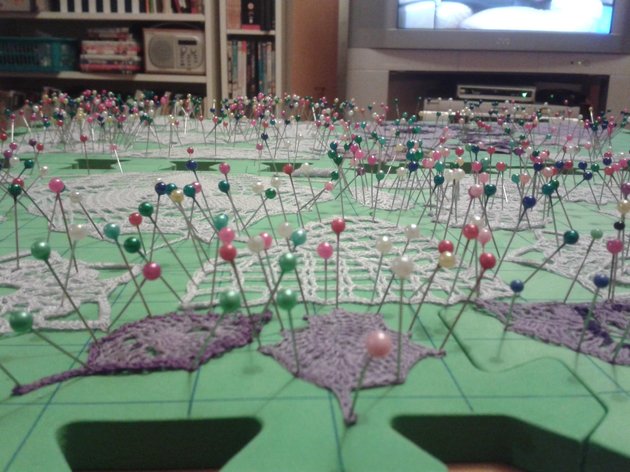 There were about 150 individual pieces of lace in all, which were webbed together after she had her final dress fitting.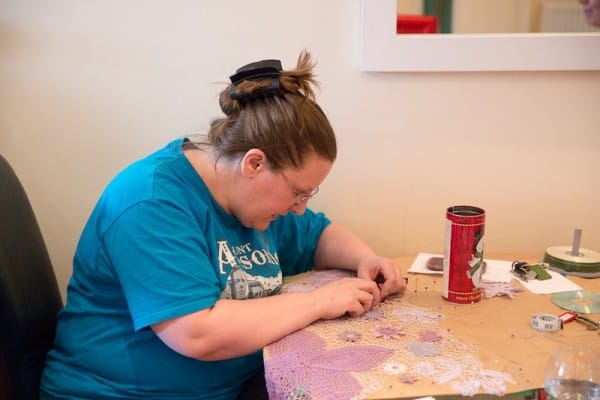 The bride, who is originally from Portland, Oregon, was inspired by another woman's crocheted wedding dress she had seen online and decided to take a stab at it herself.
Jennings began making the first pieces in November 2014 and was still putting the finishing touches on the dress just moments before the June 6 ceremony began.