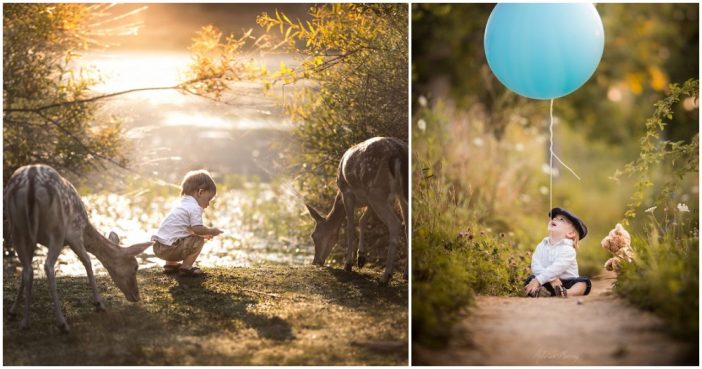 Murray said the experience made him a lot more protective of Emerson. The health scare inspired him to start documenting Emerson's childhood as often as he could.
"I have learned that some of the most magical moments in life can come and go in an instant," he told BuzzFeed News.
Artistically, a big inspiration for Murray was Winnie The Pooh. He said he wanted something that felt timeless and nostalgic, not just for Emerson when he grows up, but anyone.
"I wanted something closer to what childhood is all about, wonder and discovery," Murray said. "That's why we try to go to a park or explore nature as often as we can."
Emerson, now 2, is no longer taking anti-seizure medication and doing well. Also, in February, the Murray family had a second son, Greyson, and he's, of course, popping up in the photos, too.
"I want them to be able to envision their own child," Murray said of what he hopes viewers will get from his photos. "Whether their children have grown up and out of the nest, or expecting a new edition to the family. I'd prefer it goes a step farther and inspires others to start capturing these moments before it's too late."
Credits: buzzfeed.com