7. It may boost metabolism:
Lemon water is a great addition to your morning routine because it could jump-start your metabolism, helping you keep a healthy weight and be active. "Staying hydrated and drinking ice-cold water has been shown to provide a metabolism boost," Palinski-Wade says. "Aim to drink at least three cups per day to help fire up your metabolism while providing a feeling of fullness that may help you to eat less." Drinking your lemon-flavored water cold could have even more of a beneficial effect. "Chilling it may provide an even greater metabolism boost as the body needs to warm the water to body temperature during digestion," she says.
8. It freshens breath:
When it comes to personal hygiene, it may help your mouth smell cleaner. "The citrus in lemon water may help to reduce the growth of bacteria in the mouth, which may lead to fresher breathe," Palinski-Wade says. The only problem is that the acid in lemon juice could, over time, erode the enamel of your teeth. Try drinking it through a straw to reduce exposure to your chompers. Here are more foods to freshen your breath instantly.
9. It helps prevent kidney stones:
Kidney stones often develop as a result of dehydration, so one of the benefits of lemon water is that it helps flush out your kidneys and prevent these painful deposits. "Some kidney stones result from precipitation of calcium salts," Dr. Sukol says. "Acidification of the aqueous—or watery—environment in which this occurs is thought to reduce the likelihood of precipitation, and therefore prevent the formation of some stones. Purely a chemical reaction." So in other words, the acid from the lemon can help keep the stones from coming together. Although lemon-flavored water is thought to be a diuretic, this hasn't been proven—rather, increased urination is likely the result of drinking more fluid. Either way, it's helpful for keeping kidney stones at bay.
10. It makes you more regular: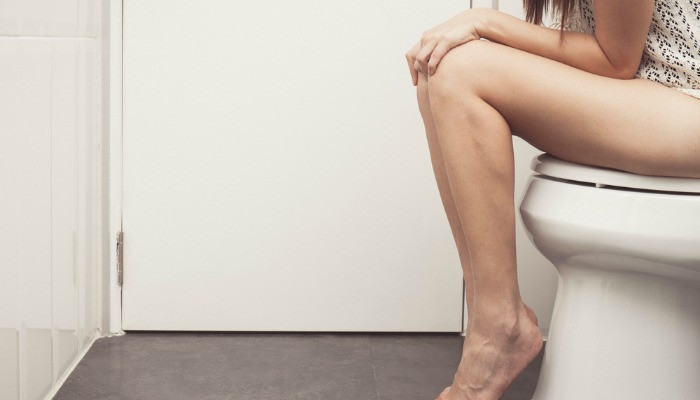 Along with helping your gut and liver, lemon-flavored water can be part of a healthy way to help you go to the bathroom. "Increasing fluid intake can help to promote regular bowel movements," Palinski-Wade says. " If adding lemon to your water helps you to drink more fluid throughout the day, this may help you to become more regular." And although lemon juice doesn't provide much fiber, getting in pulp and zest from the peel could help boost the fiber content, which helps you go as well. Here are more ways to poop better tomorrow.
11. It increases your potassium levels:
We generally associate potassium with bananas, but it turns out lemons are a good source as well. "Potassium is found in large amounts primarily in fruits and vegetables," Dr. Sukol says. "It is an element that is essential for cell function and metabolism, transmission of nerve signals." According to the University of Maryland Medical Center, potassium, an electrolyte, helps to conduct electricity throughout the body. This nerve-muscle communication helps skeletal-muscular function—which is why you need it when you get a Charlie horse. (Here's why you might want to skip lemon water at a restaurant, though.)
12. It may help liver function:
Another one of the benefits of lemon water is helping your liver to do a better job being the body's filter. "Boosting overall hydration can help to improve the function of all organs in the body, including the liver," Palinski-Wade says. "In addition, animal studies have found that the citrus flavonoids in lemon may protect the liver against toxins and reduce fat in the liver, protecting against fatty liver disease." Your liver is the body's natural mechanism for flushing out toxins; so although claims of "detoxification" from lemon juice aren't exactly proven, helping the liver to work better could benefit your body.
When you first tried tasting lemon as a child, it might have gone something like this:
Credits: rd.com