The Coolest Roadside Attractions In Every State
Minnesota: Spoonbridge and Cherry
So, somewhere in Minneapolis, Minnesota, there's a 7,000-pound aluminum and stainless steel sculpture of a spoon and accompanying bright red cherry fountain. The bizarre sculpture dates back to 1988 and was created by Claes Oldenburg Coosje van Bruggen. The sculpture (is that what we're calling it?) is one of many at the Walker Art Center and Minneapolis Sculpture Garden. We wish we could say there were some worthwhile sculptures there, but from the looks of it, that would be false.
Mississippi: Mammy's Cupboard
This not-very-PC roadside restaurant was founded in 1940 and repainted in a lighter skin tone during the Civil Rights Movement. Also, yes, you're eating breakfast underneath the woman's dress.
Montana: Garden of One Thousand Buddhas
The Garden of One Thousand Buddhas is an international peace center dedicated to preserving the Tibetan culture. It's home to a central figure, Yum Chenmo, surrounded by 1,000 images of Buddha arranged in the shape of a Dharma wheel. The western portion of the site is just north of Arlee in the Jocko Valley. Anyone planning a trip to Glacier National Park will find themselves in the vicinity of this massive religious roadside attraction.
Maryland: God's Ark of Safety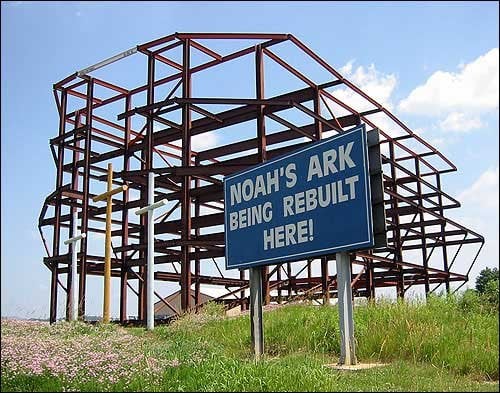 Let's hope the world doesn't flood anytime soon because, despite the fact that it was started in 1976, this exact replica of Noah's Ark (right down to its Biblically outlined specs) is still nothing more than a steel and concrete skeleton on the side of the interstate. Who knows, maybe the dude who built it will get inspired by last year's Russell Crowe movie.
Michigan: The (Former) World's Largest Cherry Pie Pan
In 1976, this 17,420lb pan was used by local businesses to bake the "World's Largest Cherry Pie." Unfortunately for Charlevoix, though, the neighboring town of Traverse City said "not so fast," and in 1987 unveiled an even bigger — if you can believe it — cherry pie pan.
Missouri: Nuclear Waste Adventure Trail and Museum
Because why wouldn't you want to frolic on a mound of nuclear waste? No really, this 75ft-tall pile is made up of 1.5 million cubic yards of entombed hazardous waste. Apparently, there was a uranium ore processing plant on the site until 1966. Abandoned for 20 years, U.S. Department of Energy finally decided to cover it with a pile of rocks.
Nebraska: World's Largest Ball of Stamps
Collecting stamps? Not exactly a hobby that's landing you a cheerleader girlfriend. But use 4,655,00 of those stamps to make a giant ball and suddenly you're the coolest dude in the 10th grade, and proud owner of the world's largest ball of stamps. Okay, still not true. But this must-hit Nebraska attraction does weigh 600lbs and has a diameter of 32 inches.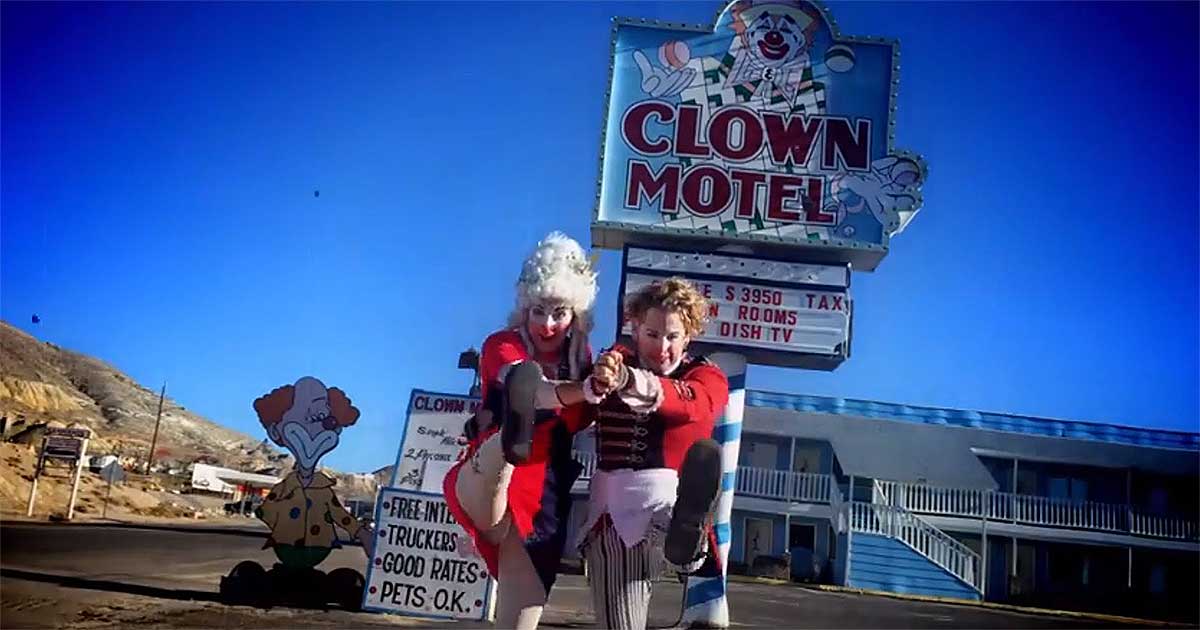 Nevada's Clown Motel in Tonopah is, in fact, a working motel, but we recommend just taking a detour to check it out despite the undeniable pull of free parking and Wi-Fi. Unless you're into staying in small motels — with neighboring abandoned graveyards — that are adorned with thousands of clowns, you should plan to make this a drive-by excursion, not a part of your itinerary.
New Hampshire: Redstone Rocket
It's just a real-life missile in a public park, NBD. Installed in 1971, it was one of America's first ballistic missiles (and the first type to carry a nuclear warhead) and did time in the US arsenal in the late 1950's and early '60s.
New Jersey: Lucy the Elephant
Meet Lucy, the world's greatest elephant. It must be true, despite not being an actual real-life elephant, because the internet told us so. Located in Margate City, New Jersey, Lucy is a six-story tall, elephant-shaped wood-and-tin structure just south of Atlantic City. The building was constructed way back in 1881 by James Lafferty. We just can't seem to stop asking why some of these structures exist. Fun fact: There's also a Lucy the Bull in Verona, New York. (Can we get a little more creative with the names, guys?)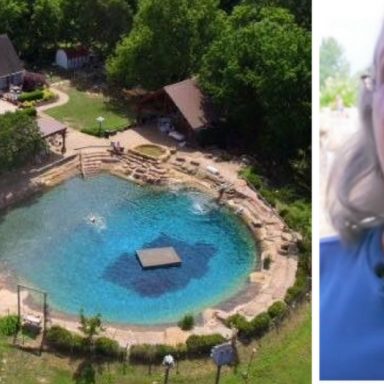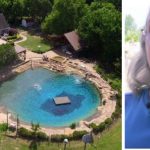 Fulfilling His Childhood Dream, Husband Builds Pond-Size Swimming Pool In His Backyard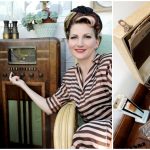 Couple's Entire Home And Life Is Like Something Right Out Of The Forties