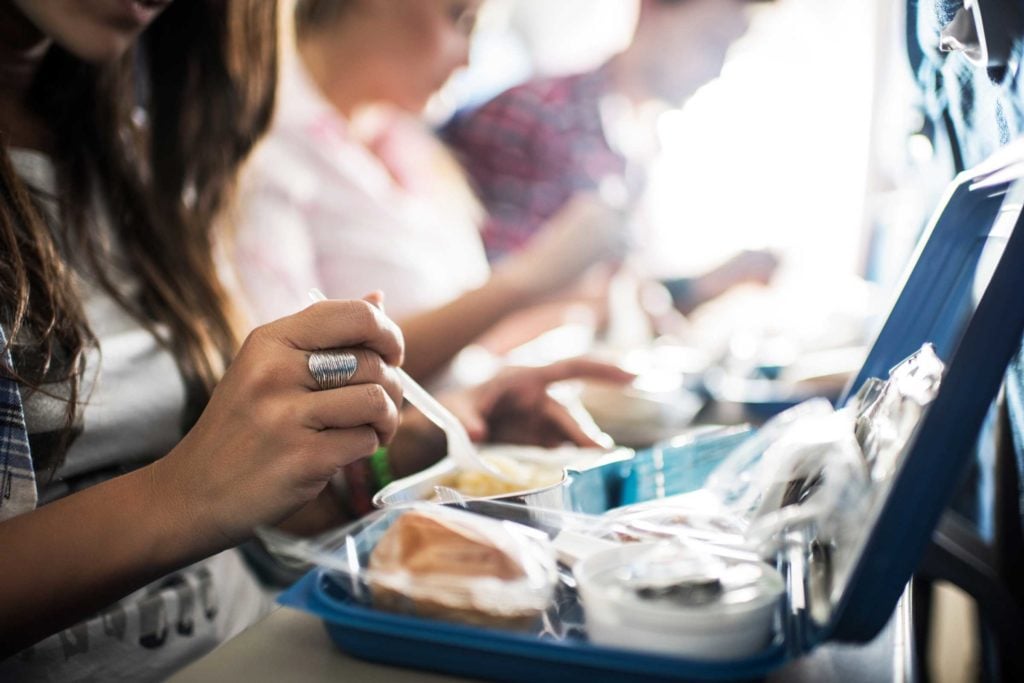 Spoiler alert: Bulkhead seats and exit rows shouldn't always be your top choice.
1. Better legroom
If you want to stretch out, you'll have more space to spread in the exit row, which is roomier to allow people to get in and out in case of an emergency. But be careful which one you pick—the front row doesn't recline, but the back exit row does, says Richard Laermer, CEO of RLM PR, who travels every week for business. "They can recline because the person behind them isn't an exiting person, so they aren't responsible for the whole airplane," he says. Save yourself from a stiff-backed flight by finding an exit seat in the row farthest back. As a bonus, the middle seat will likely be open for grabs right up until check-in, because most fliers avoid middle seats, regardless of the extra legroom an exit row seat could offer, says Lewis Krell, director of business development for Utrip.
2. Sound sleep
Planning to get some shut-eye on your flight? Restful sleep is rare on a plane, but snagging a window seat can up your chances of actually catching some Zs because you can lean against the side of the plane, says Greg Geronemus, the co-CEO of smarTours. "It's easier than trying to fall asleep on a neck pillow while basically sitting upright," he says. "You can also control your light exposure." Avoid the last row of the plane, which usually won't recline, and get a seat closer to the middle of the plane instead to avoid disruptive foot traffic to the bathroom, says Krell.
3. More elbow room
If airplane seats make you feel constrained, more room to move your arms might make you more comfortable, says Dan Suski, founder of Seatlink.com. "The window seat in window exit rows is often missing an armrest, so while the seat cushion is the same width, you have more space to move around," he says. On the flip side, because bulkhead seats don't have a row in front of them, their tray tables are attached to the armrests, meaning you won't be able to move the armrest down, he says.
4. Baby on board
Sit near the back of the plane if you've got babies or small children in tow, suggests Corinne McDermott, founder of HaveBabyWillTravel.com. "Usually the restrooms with change tables are located at the back of the plane, and you will be close to the galley if you require hot water or any assistance from the flight attendants," she says. Or try snagging a bulkhead seat, which gives you more room to maneuver a car seat, she says, and because it faces a wall instead of seats, the carrier won't get in the way of other passengers trying to recline their seats back.
5. Settling down multiple kids
Kids often stay calmer during flights if they aren't sitting next to other children, says Laermer. "If you get those kids separated, they tend to just sit there and read or watch TV," he says. "They act like total independent travelers." If you have more than one kid, have your partner or an older child sit with one, while you sit with another.