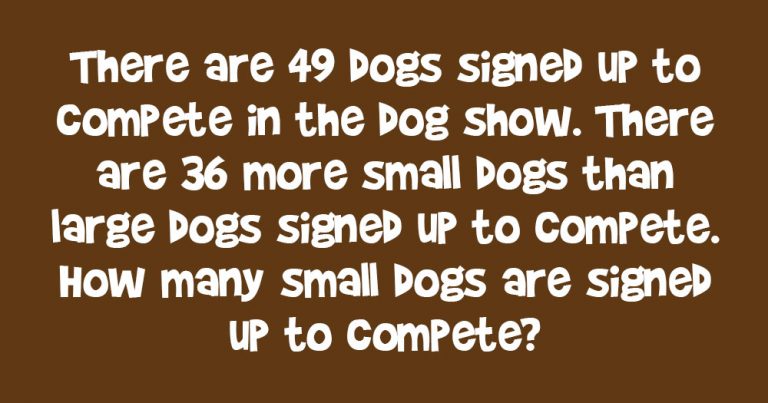 Answer: 42.5 Small Dogs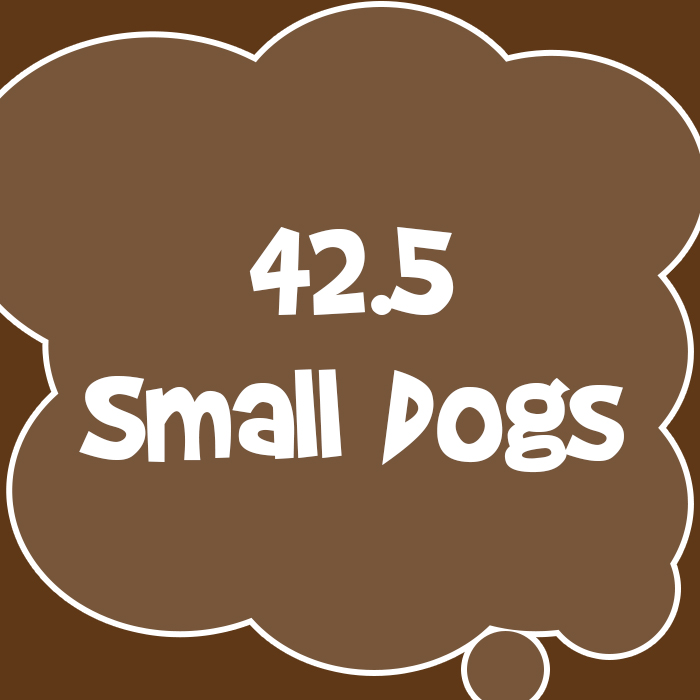 Explanation:
Those who attempted to solve the question couldn't agree on a single answer, but the most common was 36 small dogs.
"Wouldn't [it] be 49 dogs – 36 small dogs? That make [sic] 13 large dogs. So 13 large dogs + 36 small dogs = 49 dogs together. So the answer is 36," one user commented on the Facebook post, Popsugar reports. "It's a trick question lol, right?"
While the answer seems logical, it's incorrect. Other moms suggested that oddly enough there may be half a dog involved in the answer.
"49-36=13. 13/2=6.5. 36+6.5=42.5. That's how I did it in my head. Is that the right way to do it? Lol I haven't done math like this since I was in school!" one mom wrote.
Despite it being impossible to have half of a dog compete in a dog show, 42.5 is actually the right answer. And the teacher who assigned the difficult question even confirmed that it's 42.5.
Did you get this one right? If you have any suggestions for new games please let us know in the comments. We're always looking for new ones and sometimes our best games actually come from our amazing fans. If we use your game, we'll make sure to credit you. Thanks for playing!