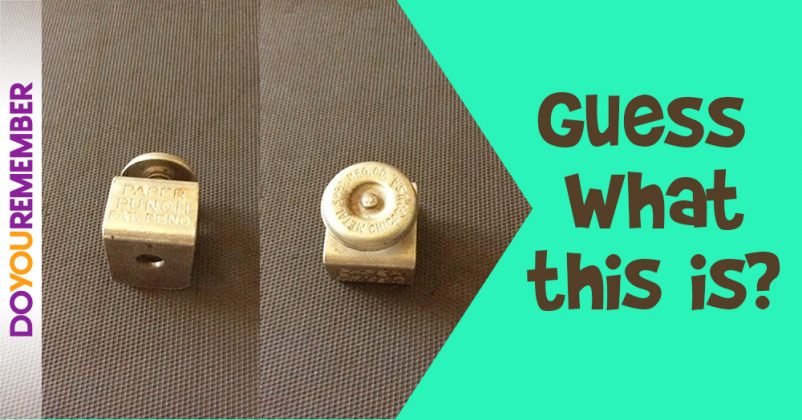 It's a Presto Paper Hole Punch!
Ever wonder what it was like before the three-hole punches of today? Well, here's your answer. This little block punches holes in the paper, one by one. All you have to do is press down on the top, and it punches right through the paper.
Have any real stumpers you'd like to submit to be part of DoYouRemember's "Guess" game? Send us an email to [email protected] with "Guess" in the title, inside the email we ask that you submit a photo of the mystery person place or thing along with short explanations.
Hope to hear from you,
Team DYR