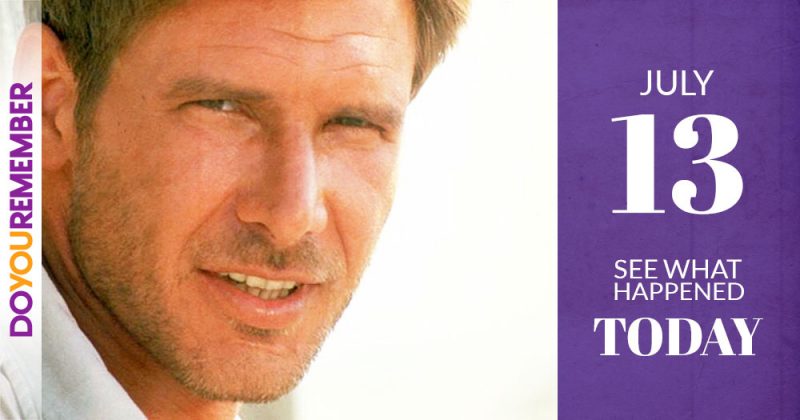 "Born Today"
Patrick Stewart (75)

Tulisa Contostavlos (27)

Colton Haynes (27)

Steven R. McQueen (27)

Ida Maria (31)

Corey Clark (35)

Ashley Scott (38)

Deborah Cox (41)

Ken Jeong (46)

Robert Gant (47)

Tom Kenny (53)

Cameron Crowe (58)

Phil Margera (58)

Louise Mandrell (61)

Didi Conn (64)

Cheech Marin (69)

Erno Rubik (71)

Harrison Ford (74)(Pictured Above)

Robert Forster (74)

Julius Caesar (RIP)
"Died Today"
Frida Kahlo (Born:

July 6, 1907 / Died: July 13, 1954)

Arthur Kane (Born:

February 3, 1949 / Died: July 13, 2004)

Corey Monteith (

Born:

May 11, 1982 / 

Died:

July 13, 2013

)
"Movies"
Click on the movie title to watch it's trailer.
"Music"
1939 – Frank Sinatra made his recording debut with the Harry James band with the songs "Melancholy Mood" and "From the Bottom of My Heart."

1959 – The Shirelles' "Dedicated To The One I Love" was released.

1963 – The Rolling Stones played their first ever gig outside London when they appeared at The Alcove Club, Middlesbrough, Yorkshire supporting The Hollies.

1964 – The Animals went to No.1 on the UK singles chart with 'The House Of The Rising Sun.
1964 – The Supremes made the studio recording of "Come See About Me."

1968 – Black Sabbath played their first gig at a small backstreet Blues club in Birmingham, England.

1974 – Elton John started a two-week run at No.1 on the UK album chart with his eighth studio release, 'Caribou', and his third No.1 album.

1974 – George McCrae started a two week run at No.1 on the US singles chart with 'Rock Your Baby'.
1985 – Duran Duran became the first artists to have a No.1 on the US singles chart with a James Bond theme when 'A View To A Kill', went to the top of the charts.
1985 – George Michael sang lead vocals to Elton John's performance of "Don't Let the Sun Go Down on Me" at the Live Aid Concert.

1991 – Bryan Adams went to No.1 on the UK singles chart with 'Everything I Do I Do It For You'

1995 – Geddy Lee (Rush) sang "Oh Canada" before the All-Star Game at Baltimore's Camden Yards.

1997 – The Prodigy started a five-week run at No.1 on the UK album chart with 'The Fat Of The Land'.
"TV/RADIO TODAY"
1967 – Pink Floyd made their second appearance on BBC

Top Of The Pops

to promote their new single

'See Emily Play'

which was hosted by Pete Murray.
"Other Important Events…"
1896 – Philadelphia's Ed Delahanty became the second major league player to hit four home runs in a single game.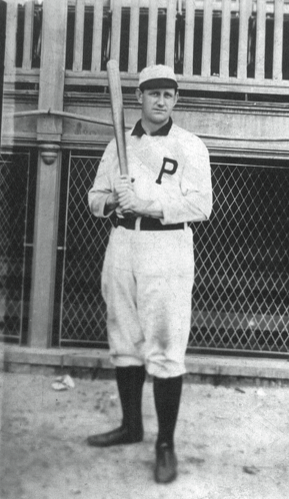 1972 – Carroll Rosenbloom (owner of the Baltimore Colts) and Robert Irsay (owner of the Los Angeles Rams) traded teams.

1973 – David Bedford set a new world record in the 10,000-meter race in London. His time was 27 minutes, 31 seconds.
1982 – The All-Star Game was played outside the United States for the first time. They played in Montreal, Canada.

1998 – "Image of an Assassination" went on sale. The video documentary is of Abraham Zapruder's home video of U.S. President Kennedy's assassination in Dallas.