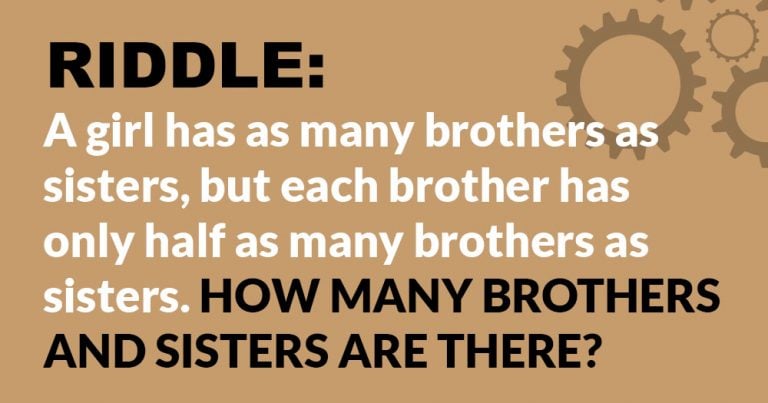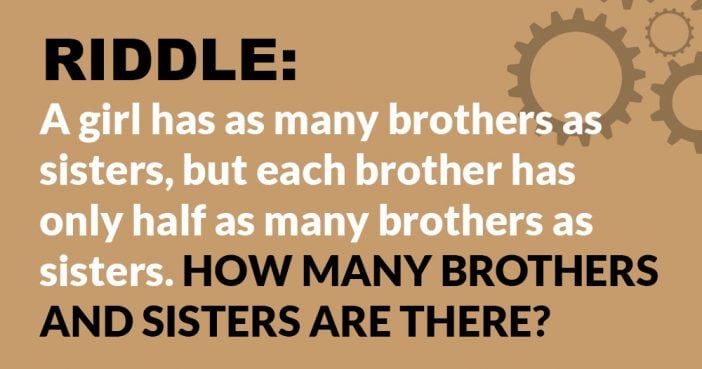 Start your morning trying to solve this riddle.
Solve the Riddle: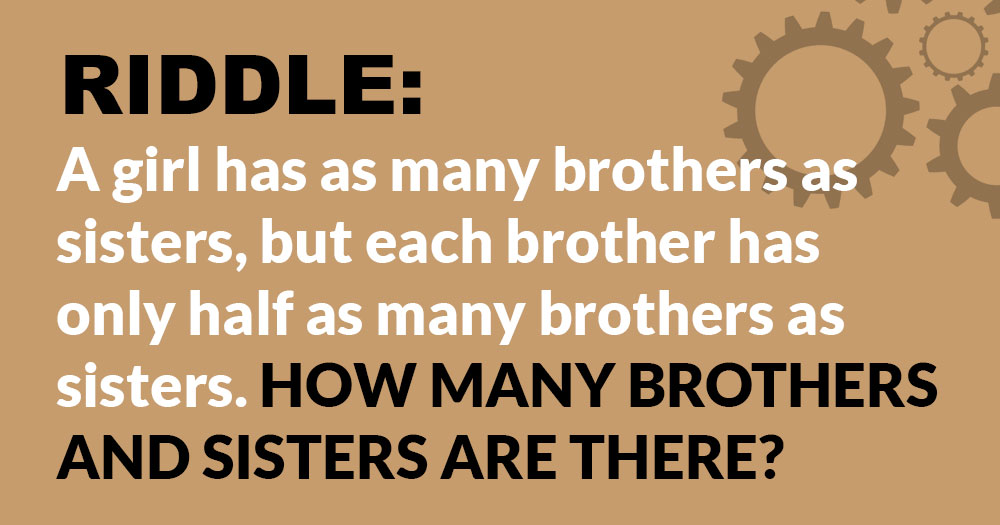 This trick question gives you a bunch of ways to get totally confused if you try to figure out the answer. The key is to keep it simple. Be sure to count the sisters and brothers in total and in terms of their own number of siblings. Then the answer gets a little easier.
Think very carefully before you scroll down!

Answer: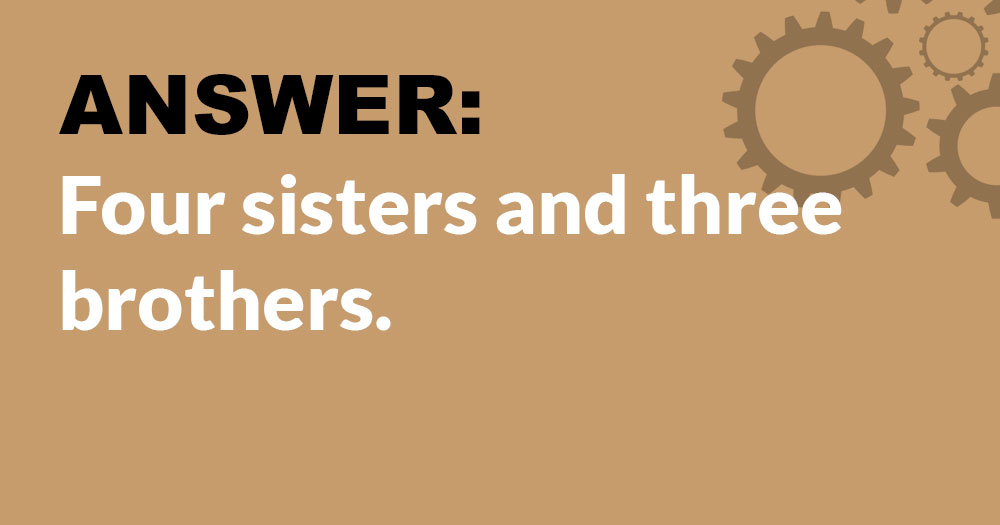 Bonus Riddle:

Answer: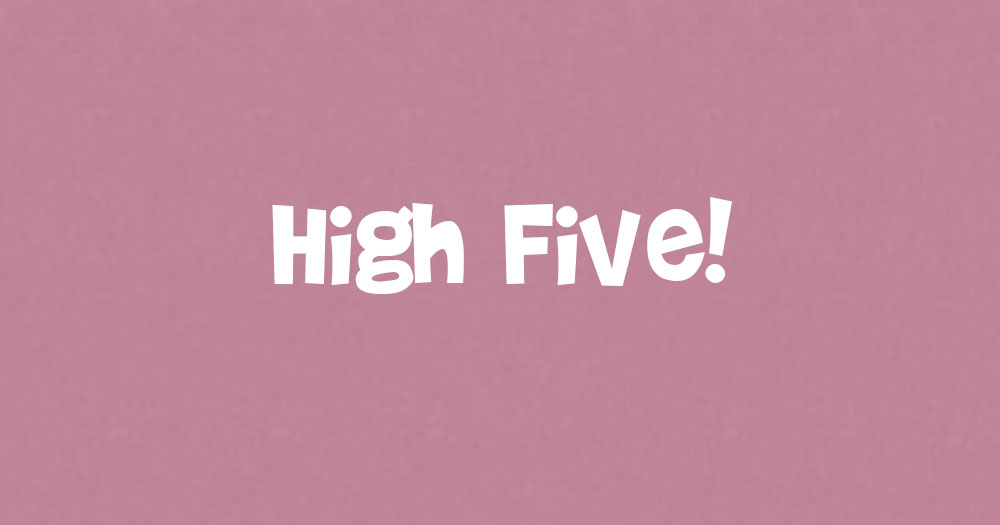 Did you get this one right? If you have any suggestions for new games please let us know in the comments. We're always looking for new ones and sometimes our best games actually come from our amazing fans. If we use your game, we'll make sure to credit you. Thanks for playing!