17.
Bunny Chow
This South African street food is essentially a bread bowl filled with Durban-style curries like mutton or chicken.
Find a recipe for bunny chow with lamb curry here.
18.
Sweet Potato Enchiladas
What can be better than mini burritos that get smothered in cheese and chili sauce then baked to golden brown perfection? You can fill the flour tortillas with just about anything, but a mixture of sweet potato, black beans, and poblano peppers makes for a hearty, meatless meal.
Find a recipe for sweet potato enchiladas here.
19.
Pizza Pot Pie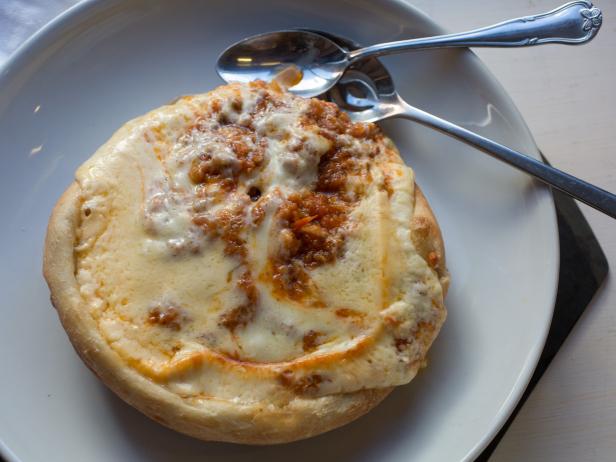 Cheesy, doughy personal deep dish pizzas? Sign me up.
Find a recipe for pizza pot pie here.
20.
Pho
This Vietnamese soup is made with rice noodles, beef or chicken, and a handful of spices and aromatics like onion, ginger, cinnamon, cloves, cardamom, and coriander.
Find a recipe for beef pho here.
21.
Poutine
"You make this Canadian specialty with thick cut fries, brown gravy, crispy bacon and cheddar cheese. It's SO good."
Find a recipe for Canadian poutine here.
22.
Congee
This rice porridge is eaten for breakfast, lunch, and dinner in many Asian households from China and Laos, to Sri Lanka and Thailand. Many recipes call for additions like meat, vegetables, eggs, and condiments.
Find a recipe for Instant Pot congee here.
23.
Lebanese Eggplant Boats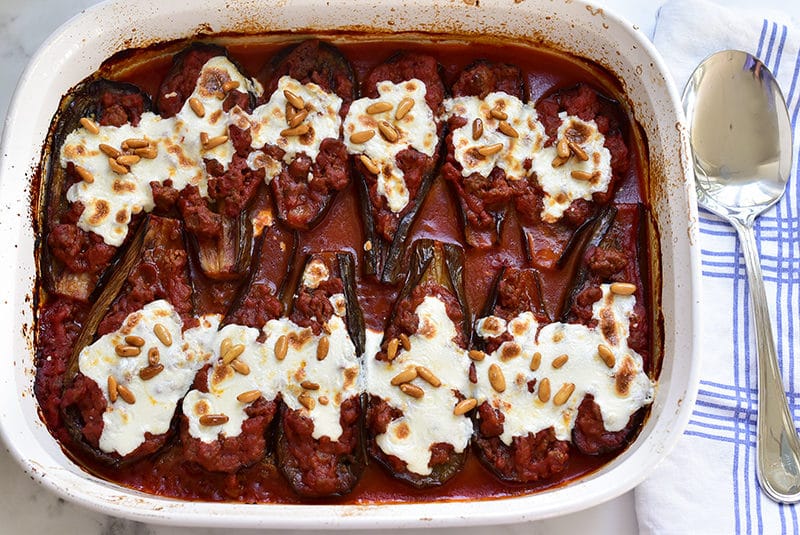 "It's broiled eggplant filled with spiced ground beef or lamb, pine nuts and topped with a tomato sauce."
Find a recipe for spiced eggplant stuffed with beef and bulgur here.
24.
Grilled Cheese on Garlic Bread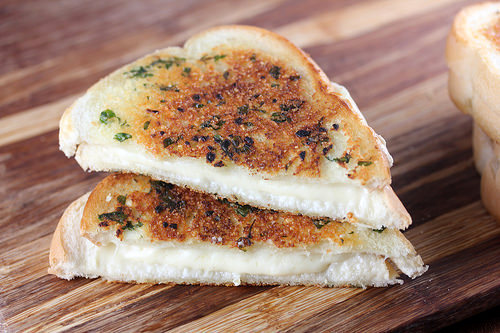 Let's be honest. Why would you settle for any other type of bread?
Find a recipe for garlic bread grilled cheese here.