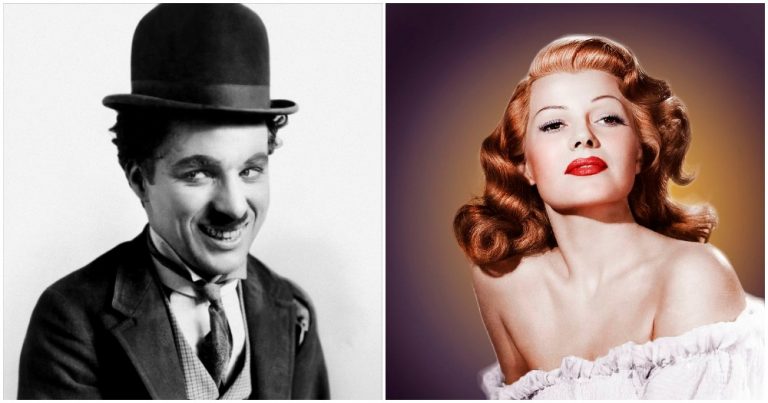 Being a Hollywood star requires not only looks and talent but also determination in the face of constant criticism. To put it lightly, one must have a thick skin. Many of the most enduring cinema icons earned their resilience through shockingly tragic backgrounds. Bad reviews, crazy press, and failed box office numbers pale in comparison.
1. Jane And Peter Fonda
From the outside, Jane and Peter Fonda appear to have it all. They were born into great privilege as the children of film icon Henry Fonda, and they are gorgeous, talented, and successful. However, their lives have been deeply impacted by a dysfunctional childhood. Henry, despite his ability to connect with millions on screen, was emotionally remote and harsh.
"Plenty of criticism but no praise" is how Peter Fonda refers to his father's parenting style. Jane said, "By the time I hit adolescence, the only time my father ever referred to how I looked was when he thought I was too fat (or) wanted me to wear a different, less revealing bathing suit, a looser belt, or a longer dress."
Throughout Jane's and Peter's childhood, their mother, a socialite named Frances, had been in and out of the hospital for depression. After Peter was born, she developed symptoms of bipolar disorder. Weeks were spent in a manic state before she would recede into the darkness of her bedroom, shutting everyone out except her son, who was her favorite.
She was also obsessed with her weight, even telling young Jane, "If I gain any extra weight I'm going to cut it off with a knife!" Jane ended up fighting bulimia for many years. When Peter was 10 and Jane was 12, Frances entered a psychiatric hospital after Henry asked for a divorce. Unlike previous hospital visits, she did not return. Frances committed suicide by slicing her own throat.
Henry had everyone in Jane's and Peter's life tell them that Frances had actually died of a heart attack. Jane found out the truth in a movie magazine article. Not surprisingly, Jane and Peter had a lot of pain to get through as they grew up. While Henry was on his honeymoon with his third wife, less than a year after the death of Frances, Peter shot himself in the abdomen with a .22-caliber pistol.
Years later, while on acid with the Beatles, Peter retold the story which inspired the lyric, "I know what it's like be dead" in "She Said She Said" on the album Revolver. He lifted his shirt to reveal the bullet wound and said, "I know what its like to be dead because I shot myself." John responded, "Don't tell me about it. I don't want to know what its like to be dead!"
Jane spent most of her life trying to please the men in her life, not realizing that she deserved to be treated with respect until her divorce from Ted Turner in 2001. Both have come to terms with their early life and have written about it extensively in memoirs.
2. Louise Brooks
"There is no Garbo! There is no Dietrich! There is only Louise Brooks!" As Henri Langlois exclaimed, Louise Brooks was a force of nature. With an iconic black bob and straight eyebrows, the beauty achieved superstardom in the erotically charged 1929 film Pandora's Box.
At age 15, Brooks left her home state of Kansas for New York. She trained with Martha Graham and was a member of the scintillating Ziegfeld Follies. As was custom during that time period, New York actresses and dancers were also expected to "entertain" their benefactors, who gave film roles and expensive gifts in return.
A wealthy man named Lord Beaverbrook fell hard for Louise, paying for her expensive room at the Algonquin Hotel and showering her with gifts. Despite his attention, Louise continued seeing a lot of men. So many that a hotel employee described her room as a "bordello" and the hotel management kicked her out. Her reputation in New York was that of a "nymphomaniac vampire."
Despite the attention and relationships, Brooks claimed that she never loved anyone and later said, "If I had loved a man, could I have been faithful to him? Could he have trusted me beyond a closed door? I doubt it." Much later in life, Louise revealed that, at the age of nine, she was molested by a 45-year-old man in her neighborhood.
Brooks said, "I've often wondered what effect [my molester] had on my life. He must have had a great deal to do with forming my attitude toward sexual pleasure." Brooks's mother was cold and never wanted children. When Brooks told her mother that she had been raped, her mother thought it was Louise's fault for leading him on.
After becoming a worldwide superstar with Pandora's Box, Brooks was haunted by bad career choices and a "reputation" inside Hollywood. She left to be a "kept woman" in New York, with pit stops in Wichita—where she was not accepted—and Paris. She faded into obscurity though film critics seemed to rediscover her throughout the years and celebrated her talents. She died in 1985.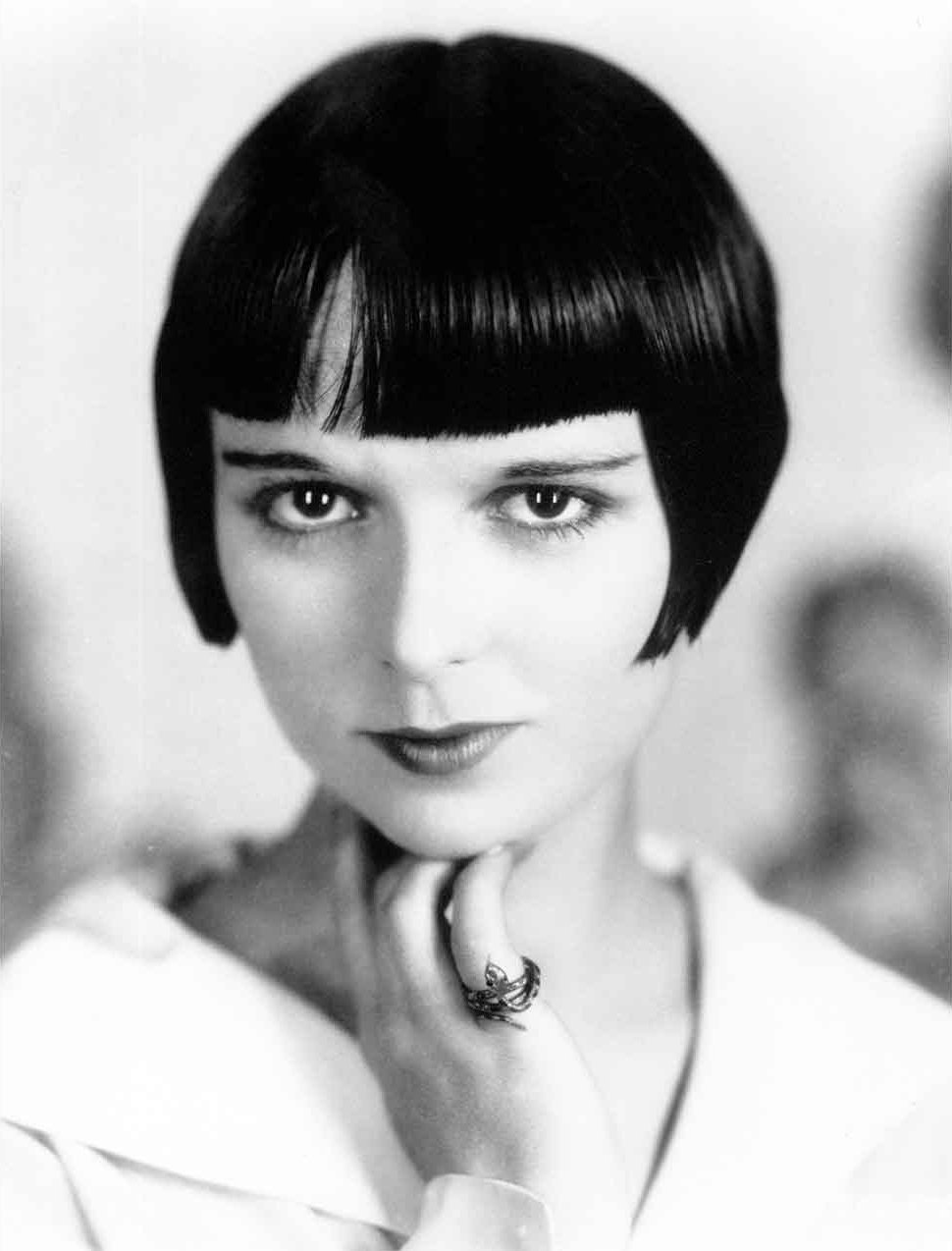 3. Marlon Brando
Marlon Brando changed the art and practice of acting. Martin Scorsese said it best when he said, "Everything we know about the power of great screen acting relates back to him."
Marlon was born in 1924 in Omaha, but the family lived the majority of Marlon's early years in Illinois. Marlon's mother, Dodie, was an alcoholic who as Brando himself put it, "Preferred getting drunk to caring for us." Marlon's father, also named Marlon, was a traveling salesman who kept the family economically comfortable but was a cold and withholding man.
"The young Brando saw brutality in his father and self-abuse in his mother. It was constant, but always kept within the walls of the house," claims psychiatrist Gary Lefer. Frannie Brando, one of Marlon's two sisters, remembers "In our home, there was blame, shame, and punishment that very often had no relationship to the 'crime,' and I think the sense of burning injustice it left with all of us marked us deeply."
Despite, or perhaps because of her neglect, Marlon worked hard for his mother's attention, learning her favorite piano pieces to cheer her up. Meanwhile, Marlon Sr. was abusive of his son, commenting disparagingly on everything from his posture to his behavior, to the way he spoke. Brando claims that he received not a single compliment from his father from kindergarten through his teen years. As a teen, Marlon Jr. would have to go out looking for his mother in the bars of Chicago's skid row, oftentimes getting calls from the police to come and pick her up. When Marlon Jr. was 14, he broke up a violent argument between his parents, threatening to kill his father if he hurt Dodie again. The stress of home came out in the form of a stammer.
In the time-honored tradition of abused kids everywhere, Marlon acted out enough to be sent to a military academy. He wrote many letters to his parents but never heard back. "Which one of you died, and which one of you has broken your right arm?" It wasn't all bad, though. The military academy was where Brando's prodigious talent was discovered and encouraged by one of his English teachers. He soon dropped out and found his way to New York and Stella Adler. The rest is history.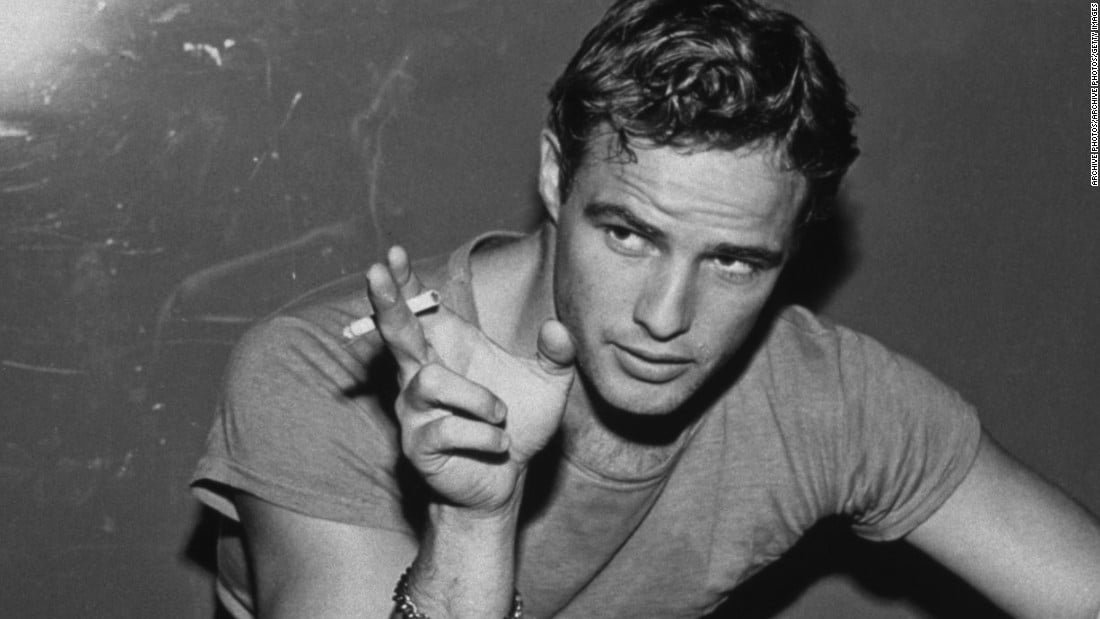 4. Charlie Chaplin
Charlie was born in England in 1889, and his mother Hannah was a singer and seamstress who was also said to be a prostitute to help make ends meet. Charlie once said to an assistant, "I don't know, actually, who my father was." In fact, Charlie was one of three sons born to Hannah via three different fathers. The last baby daddy cut off Hannah from their son, Charlie's younger brother, claiming that she was an unfit mother.
Hannah struggled to support Charlie and his older brother, Sydney, and they lived in such poverty that Hannah's sewing machine was repossessed for non-payment. Despite the circumstances, Charlie loved his mother, saying that she was "the most splendid woman I ever knew."
Eventually, like a Dickens novel, the family entered a workhouse. Charlie and his older brother were transferred to the Hanwell Schools for Orphans and Destitute Children, separated for the first time because of their age difference. "My childhood ended at the age of seven," Chaplin later said of this time period. He developed ringworm and was whipped for misbehavior. Worse yet, his mother did not visit him for nearly a year, which hurt him deeply.
When Hannah did show up, she was already showing signs of mental illness. Authorities thought she might have syphilis, which can attack the brain. Eventually, was sent to an asylum having become incoherent and violent. Charlie was about 11 years old and Sydney about 17. They were forced on Chaplin's father and his mistress, Louise, by the authorities even though the adults had no interest in parenting. It was within a year that Charlie joined a group of professional clog dancers, became a performer, and never looked back.
The sculptor of Chaplin's statue in Leicester Square claimed that Charlie had "the undeveloped thorax of an under-fed child" after seeing his exact measurements. Despite the terrible poverty Chaplin endured, it did inform his most famous character, the Tramp, which brought him millions of dollars and acclaim.
5. Audrey Hepburn
Audrey Hepburn became an ambassador for UNICEF in 1988 saying, "I can testify to what UNICEF means to children because I was among those who received food and medical relief right after World War II." Her childhood was deeply affected by World War II. She said, "I had very little real youth. Few friends, little fun in the usual teenage way, and no security. "
Audrey was born in 1929 to an aristocratic Dutch mother and a British-Irish father. Both parents were active fascists and sided with Hitler as he gained power in Europe. Audrey's father abandoned the family when she was all of six and, after working in the Nazis' London propaganda agency, he ended up in British internment camp before disappearing after the war (although it has been said that Audrey saw him again many years later). The desertion "destroyed" Audrey. She later said, "If I could just have seen him regularly, I would have felt he loved me."
Her mother swapped political allegiances and moved the family to Holland for safety, but the country was occupied by the Germans soon after they arrived. Life during wartime was intensely difficult. Food was scarce, especially toward the end of the war, and Hepburn suffered from malnutrition, anemia, and respiratory illness.
Her tiny frame was said to be a result of a childhood with very little food. She recalled memories of her brothers eating dog biscuits to stay alive and trains going by, full of starving children like herself. One of her brothers was captured and sent to a Nazi labor camp.
When the Germans began rounding up all able-bodied people to help build fortifications, Audrey hid in an abandoned cellar for what ended up being many days on end, nearly dying from starvation and illness before she was able to escape. Fortunately, the war ended soon after and Audrey was able to receive help from the Red Cross. She died in 1993, a beloved icon of the film who was also loved for her tireless work with UNICEF.