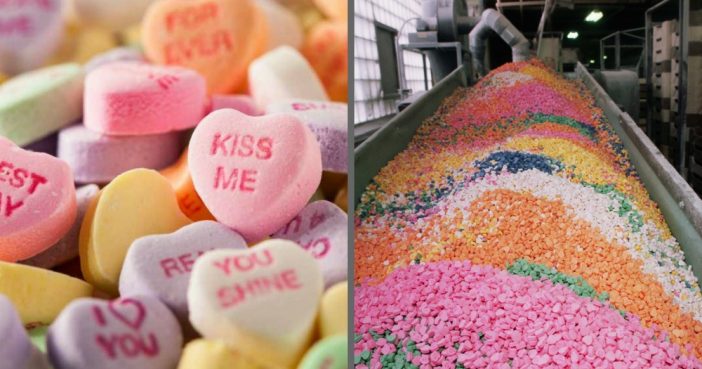 Do you look forward to Valentine's Day candy each year? These conversation hearts are always my favorite!
Made in Revere, Massachusetts, this classic candy—also known as Necco Sweethearts—has been around for almost 150 years.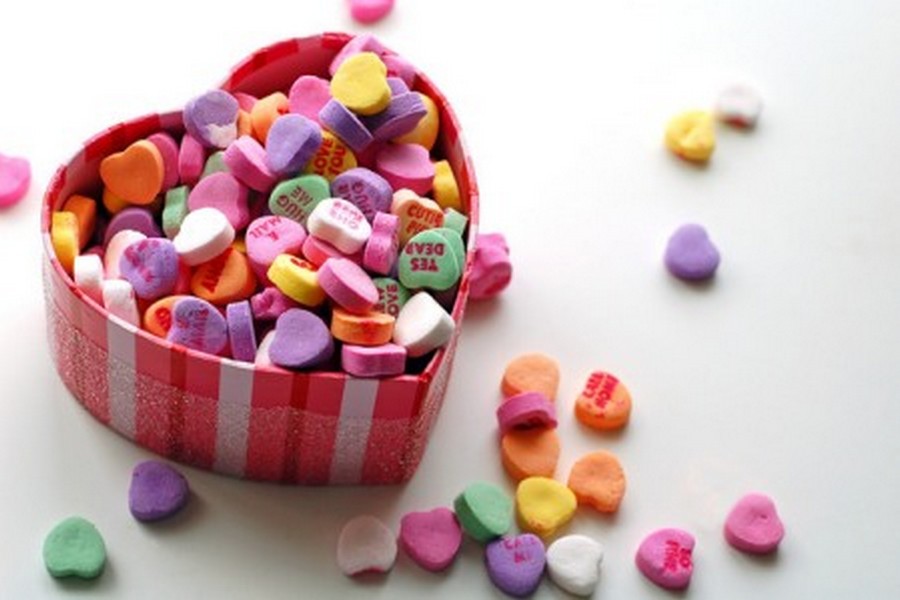 If you've been in a drug store or supermarket lately, you've probably noticed the shelves are stocked with Necco Sweethearts in preparation for Valentine's Day.
The conversation hearts are virtually synonymous with February 14, but here are some facts you might not know about them:
1. Conversation Hearts Beginning
Daniel Chase, the brother of Necco founder Oliver Chase, created the first "Motto Hearts" in 1866 after inventing the machine that printed phrases onto the hearts with vegetable-based dye. Necco, founded 14 years earlier, stands for "New England Confectionery Company."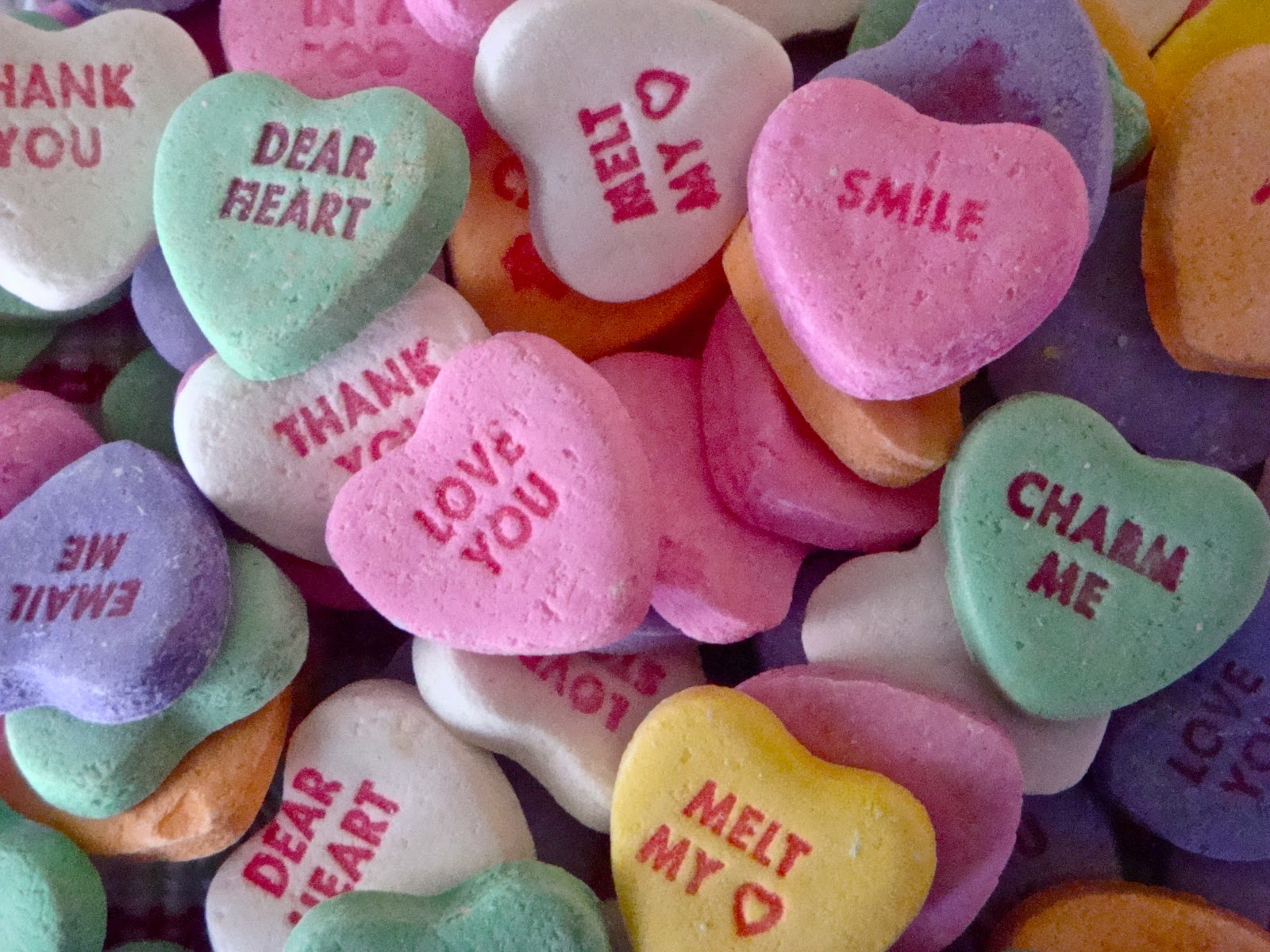 2. Lucky charms
Before World War I, Sweethearts candies came in a variety of shapes, including baseballs, horseshoes, and watches.
The Sweetheart's predecessor was a candy scallop shell that held paper messages inside, similar to a fortune cookie.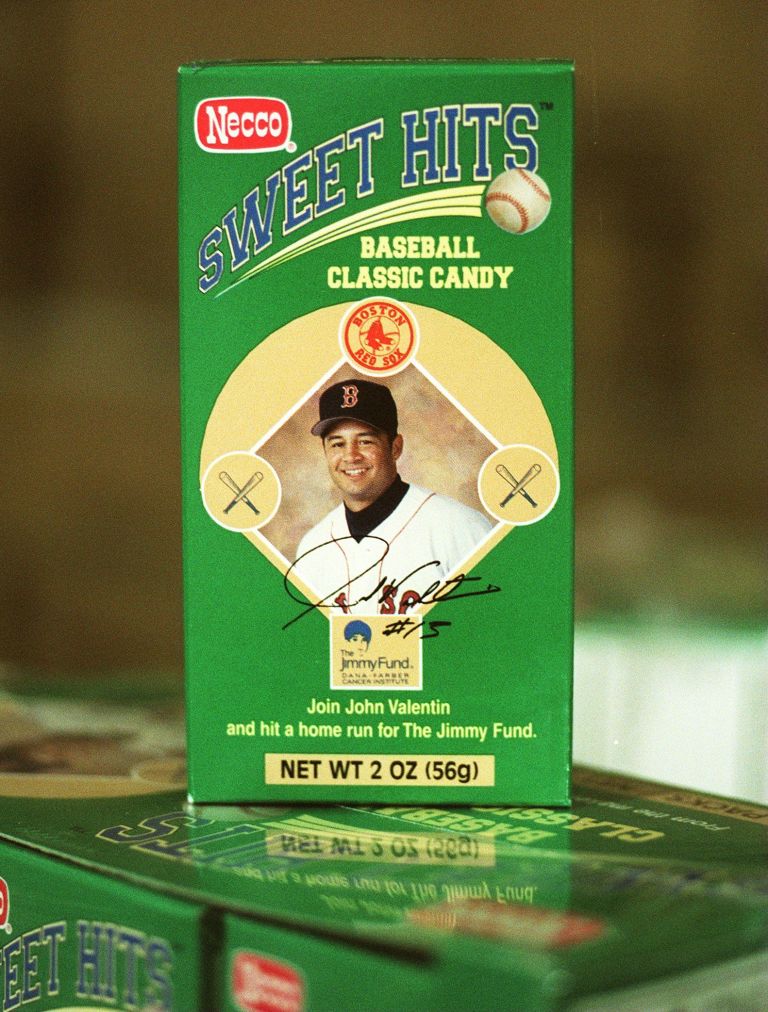 3. Wedding favors
The original hearts included wedding-day editions with sayings like, "Married in satin, Love will not be lasting," "Married in pink, He will take to drink," and "Married in white, You have chosen right."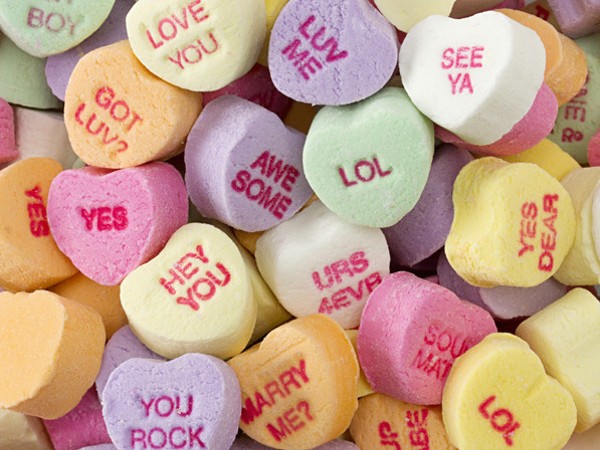 4. Special requests
There are about 45 sayings included in the mix but sometimes even those aren't enough to get one's message across. In 2004, Michigan resident Mike Waltz planned to propose using "Marry Me" hearts but found only a few among several bags he'd purchased.
He reached out to Necco for help and the company obliged by sending him a boxful. (His now-wife, Chris, says she'll never open it: "It's a keepsake.") Today the company offers candy customization for special occasions.
5. Sugar season
To make enough Sweethearts for Valentine's Day, production for the next year starts right after the holiday, in late February, and continues until mid-January.