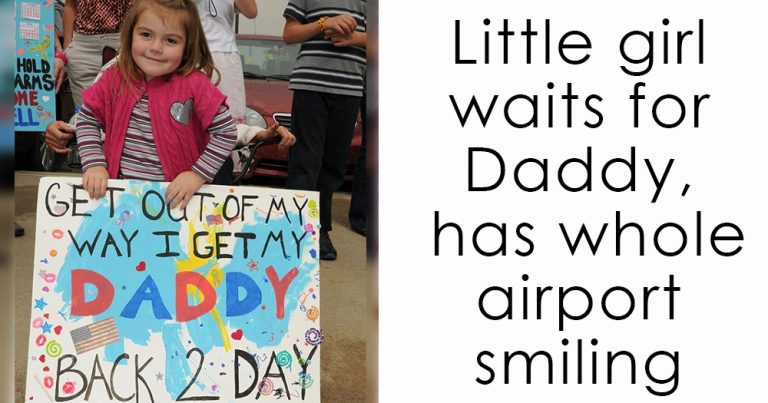 Hurtling on a plane for hours and hours is usually exhausting. Not to mention standing in line, waiting to claim your baggage when all you can think of is a warm bed and a home-cooked meal. There is, however, an awesome way to make arrivals the best part of anybody's trip, and it involves going to an airport with a sprinkle of creativity.
Bored Panda has collected some of the most unforgettable airport greeting signs that were definitely noticed by everyone in the arrivals hall to give you some inspiration for picking up your beloved ones. From a baby waiting to meet his parent for the first time to a family welcoming mom from prison, these personalized banners were full of feels or comedy. Scroll down to take a peek for yourself and upvote your favorite ones!
1. May The 4th Be With You. Darth Vader Arriving At DIA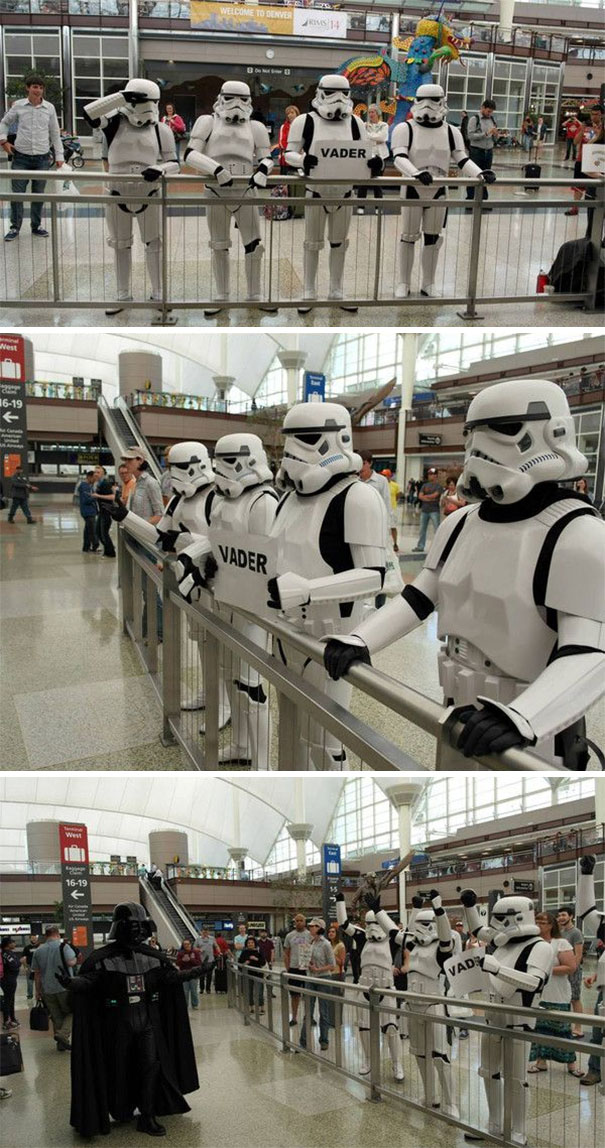 2. Cole Tesar, A Soldier From Bellevue, Got Hom. His Baby Girl-He Has Never Met-Was Waiting For Him With This Sign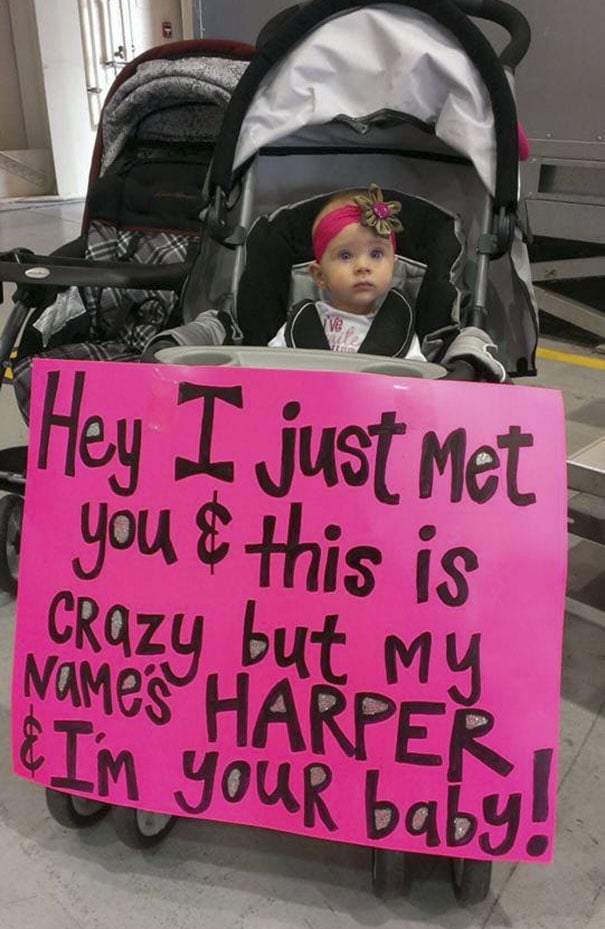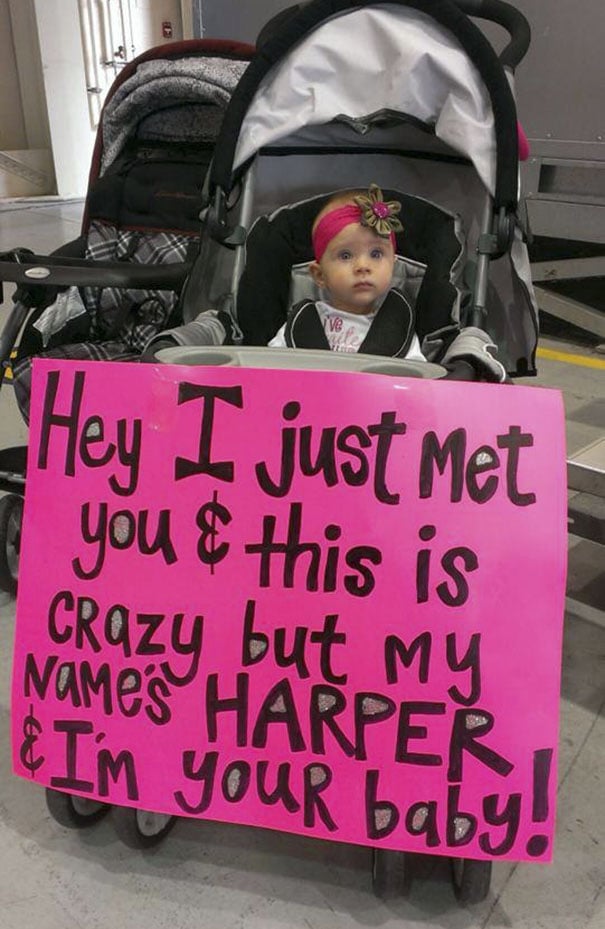 3. My Friend Just Got Home From A Trip. This Was Her Family Greeting Her At The Airport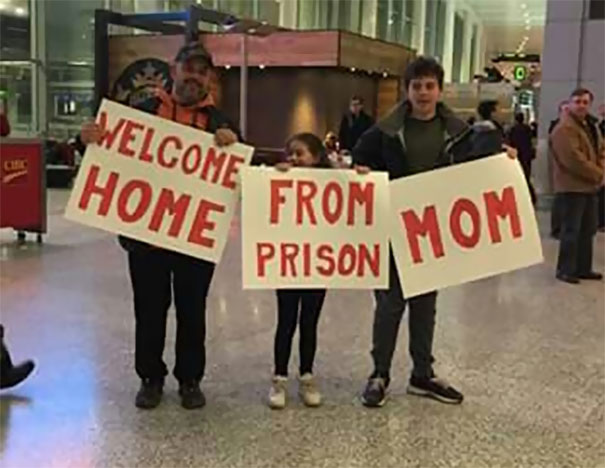 4. When Your Mate Says He'll Pick You Up From The Airport On Christmas Eve
5. Kid Made A Sign For Grandma And Grandpa's Arrival. It's Getting A Lot Of Smiles At The Airport While We Wait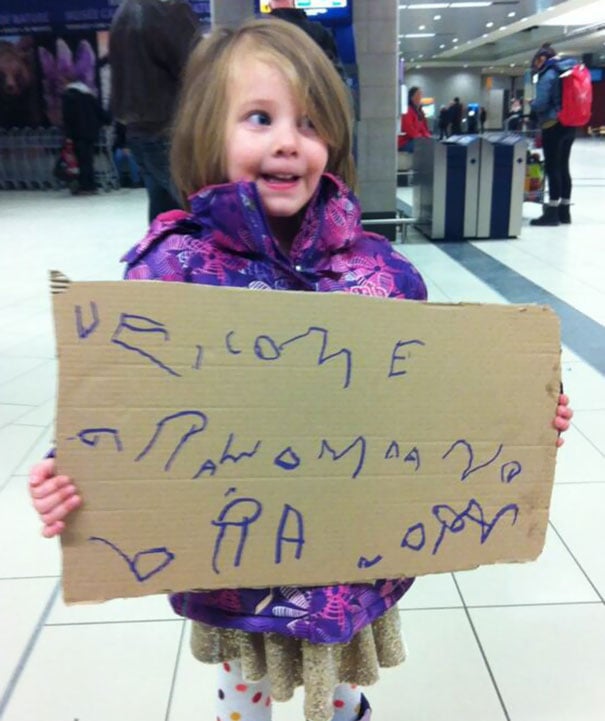 6. My Friend's Daughter Just Flew By Herself For The First Time. This Was How He Greeted Her At The Airport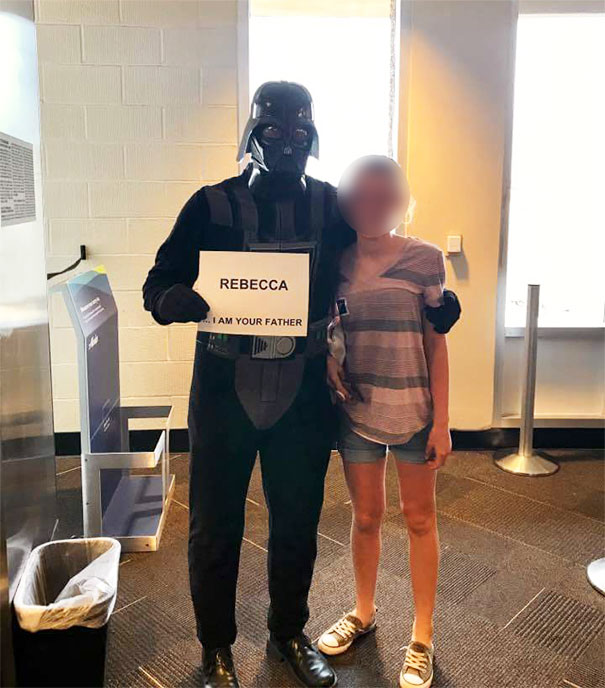 7. This Family At The Seattle-Tacoma International Airport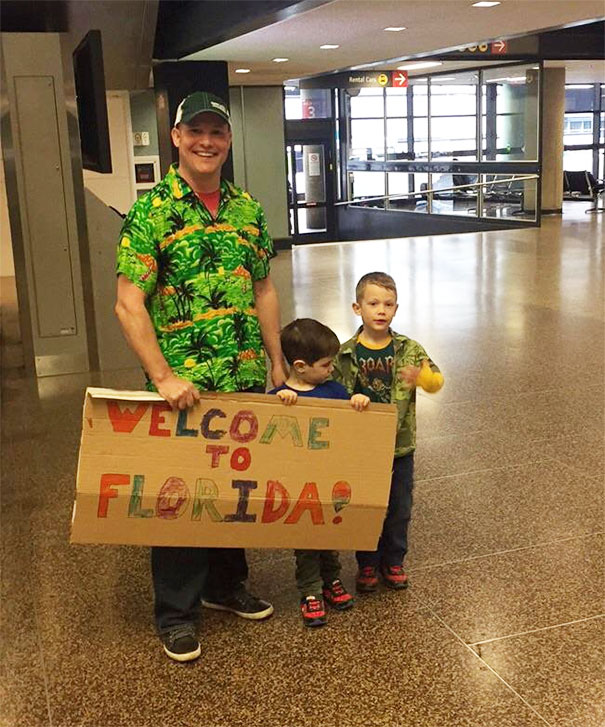 8. Ever Want To Punch Your Little Brother Before?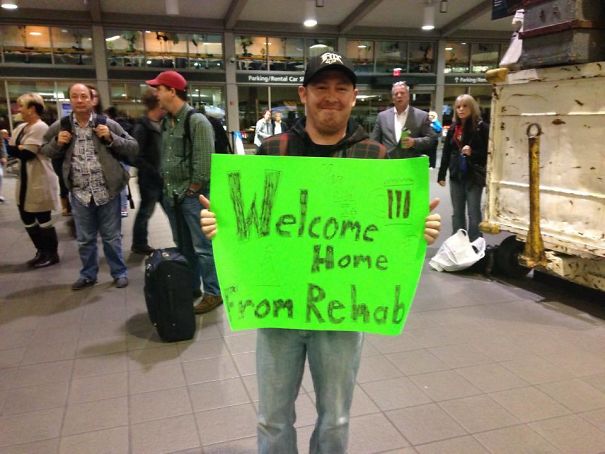 9. My Neighbor Asked Me To Pick Her Up From The Airport; I Hope She Likes The Sign I Made
10. Picking Up My Mother From A Long Hiatus Overseas I Thought The Best Way To Show My Love Was With Humiliation